The 7 Best Second Chance Banking Florida
A second chance bank account is a stripped-down version of a standard bank account. It is an account that you get after your bank rejects you from opening an ordinary bank account. Second chance banking is available in various banking institutions across all the 50 states of the US. I will entirely major in second chance banking Florida so if you reside in Florida, then stay around.
You may be wondering how a person ends up having a second chance bank account as the only option. Well, when you open a bank account, your banking activities are closely monitored. Just as the credit card issuers report to credit bureaus, banks, and other financial institutions report poor account usage to a body called the ChexSystems. If you perform any banking irregularity, then your bank forwards your details to ChexSytems.
Second chance banking applies to both personal and business accounts. Nowadays, it is easy to open a bank account online. Some financial institutions may not even apply the ChexSytems when getting an account and can allow you to open a free business checking account online with no deposit at all. You must produce all the necessary documents to successfully apply for the account.
Table of Contents
How do I get a second chance checking account?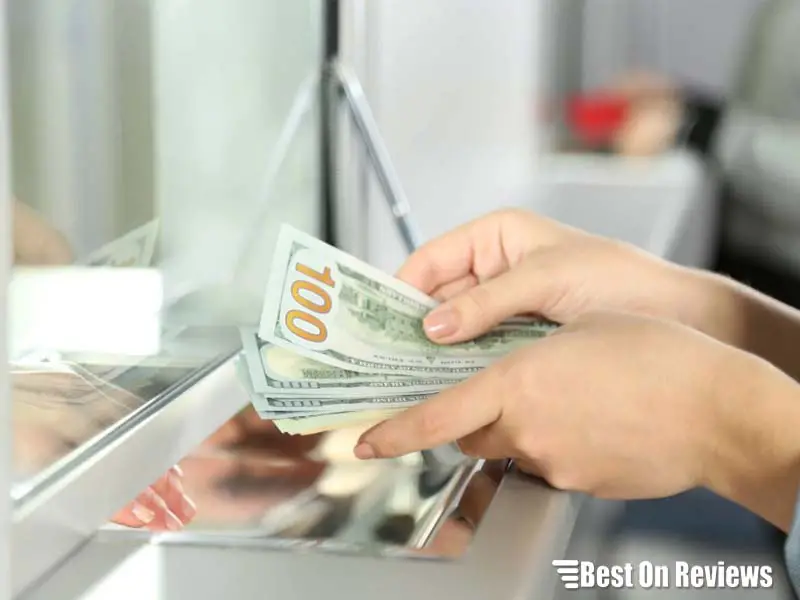 For you to get a second chance account, you do not apply directly. First of all, you have to apply for an ordinary checking account. Your bank will check you're banking history in the ChexSytems and will deny you the standard account you are applying for if you are listed. You will then be offered the chance to open a second checking chance account.
It is advisable to first of all study various checking accounts offered in various banking institutions before deciding which bank to use to open a second chance checking account. Consider banks with free checking accounts with no deposit to ensure that you do not incur unnecessary costs.
When applying, you can visit the bank's website and apply online. Some banks also allow you to visit any branch around you to get assistance from the bank officers. In whichever way, you have to produce the necessary documents. These include the Social Security Number, identification documents such as driver's license, a passport, ID card, or birth certificate.
Which banking irregularities lead to listing in the ChexSytems?
If you want to avoid listing in the ChexSystems, you need to understand why people end up there. There are various reasons as to why you can get listed on the platform. These include;
Fraudulent check writing
Outstanding bank fees
Abuse of ATM or debit card
Overdrafts
Suspicious transactions in your account, and
Other violations against the banking policies and regulations
How does the second chance bank account work?
If you have a second chance account, you will be able to shop online with a checking account number just as you can do with the standard bank account, send money, and even deposit. However, there are various things you will not be allowed to do. A second chance bank account may have;
No writing of checks
Unavoidable monthly fees
No overdrafts or overdraft transfers
Lower withdrawal and debit limits as compared to standard banks
The good thing is that you can strive to improve your banking behavior as many banks normally review second chance accounts to upgrade them to the standard bank accounts.
Are there banks that do not use ChexSystems?
There are banking institutions that do not bother about the ChexSytems at all. You can easily open a business checking account online with no ChexSystems with banks such as BBVA, Renasant Bank, and SunTrust Bank among others.
Which is the best alternative to a second chance banking?
It is not a must you get a second chance account since you can get a prepaid card. Prepaid cards are not tied to any bank and thus there is no likelihood of a prepaid card issuer consulting the ChexSytems. A prepaid card operates like a debit card whereby you need to load your account to use the card.
With a prepaid card account, you can manage your money online using a smartphone app. You can buy goods and services online. Moreover, you can send money to others. So if your aim of opening a second chance account is for buying goods and services, then a prepaid card can act as an alternative. Above all, it is difficult to get a free online checking account with no opening deposit for the case of second chance checking accounts.
Which are the 7 best second chance bank accounts in Florida?
Numerous banking institutions offer second chance checking accounts in Florida. These include the following.
1) BBVA Online Checking
BBVA Online Checking tops our list due to various amazing features that anyone would prefer. The bank has no hidden fees, no monthly minimums, and no monthly fees.  The bank uses EWS to screen applicants instead of ChexSystems and this makes the application faster. You can get an approval within three minutes.
Furthermore, you will not be charged withdrawal fees at over 64,000 Allpoint® and BBVA ATMs countrywide. You can open your account with as little as $25. You also get unlimited check writing. Above all, BBVA is a member of FDIC and thus your money is ever safe. Apply now.
2) Chime
Chime does not consult ChexSystems. It comes with a debit card so that you can make your transactions online. Furthermore,  you will always get transaction alerts concerning your account. The bank does not have any hidden fees nor any monthly fees. The bank does not offer paper check writing. However, it supports mobile check deposits across all states of the US.
Opening a Chime account is free of charge. Sign up takes a very short time and two minutes may be enough for you to complete the process. You will also grow your savings automatically. Enjoy over 38,000 fee-free MoneyPass® and Visa® Plus Alliance ATMs. Apply now.
3) City National Bank
City National Bank offers the Safe Check Account which is one of the best second chance checking accounts in Florida. It features a debit card with numerous ATM access. The account also supports online banking so that you do not have to visit your physical branch. You can transfer money using the routing number and account number to other people using your smartphone app and life moves on so smoothly.
If you want to grow financially after messing up with your previous bank accounts, the Safe Check Account will help you with that. You need to have the freedom to borrow loans to develop yourself. A Safe Check account has a low monthly maintenance fee with no minimum balance requirement. Apply here.
4) Ameris Bank
The Ameris Bank utilizes the ChexSystems to verify the financial history of applicants. If you have a bad history with your previous banks, then this may be your best destination. However, it is not automatic that you will be approved since the bank denies opening accounts to people with past cases of fraud or any other serious abuse of bank accounts.
Despite that, the bank is so friendly to its users. The account opening is free and has no monthly fees. Furthermore, there are no minimum account balance requirements. It has a mobile app so that you can manage your account online. You need at least $25 as a deposit to open the account. Apply now.
5) Addition Financial
The Addition Financial Opportunity Checking account is suitable for those in the ChexSytems as well as those starting their financial journey. The bank account is also suitable for people willing to build their credit history. With the account, you are sure that you will regain the lost glory and begin enjoying services such as check writing and overdrafts among other benefits.
Like many other banking institutions, the Addition Financial Opportunity Checking account has a mobile app where you can operate your bank account. Buy things online using the app and expect the best services ever. With time, you will upgrade to a better account with more features. Apply now.
6) All in Credit Union You Choose Checking
Here is another opportunity for you if you have a bad banking history. You will be forgiven and welcomed to get an account to run your transactions. Like any other credit union, All In Credit Union provides a sense of community. Furthermore, the institution has low fees and easy-to-use products. If you utilize the account well, you will be able to qualify for a better one with time.
With the You Choose Checking account, you will get a debit card but you won't be able to write checks. The account allows you to receive direct deposits. You can only use the money in your account since there are no overdrafts. Apply now.
7) Community First Credit Union
The bank uses ChexSystems. If you are not eligible for the standard accounts, you can easily qualify for the Fresh Start Checking account. The account caters to those with bad banking history and if you are among them, you can easily get started.  Unlike some other banks, Fresh Start Checking allows you to write checks. You will also get a debit card, and do online banking as well.
Fresh Start Checking requires $25 as an opening deposit. There is also a $10 monthly service fee and no minimum balance required. The bank has a 12 month review period and you can easily upgrade if you use the account well. Apply now.
Bottom line
A second chance banking account gives you a chance to regain your lost glory with banking institutions. If you get one, you should strive to achieve the best records. Although many of them deny you a chance to write checks, they can be great tools to improve your financial records. Understanding how you can find yourself in a situation of a second chance bank account is important to avoid them as much as possible.