How to Open A Business Checking Account Online No ChexSystems
A business checking account is very important for a business since it allows quick access to funds for running a business. Secondly, you can deposit money from the daily sales in the account instead of keeping it on your business premises. Money is always safe in a bank to avoid loss from theft and calamities such as fire. Before opening an account, most banks run your details in the ChexSystems. However, there are options to open a business checking account online with no ChexSystems.
ChexSystems store information concerning various individuals who committed banking irregularities. If you are in a ChexSystem, it becomes very difficult to open a bank account. Banks are not willing to associate with someone who is likely going to pull them down. It is important to note that a poor relationship with a particular bank can destroy your relationship with other banks since nearly all banks and other financial institutions utilize the ChexSystems.
It is possible to open a free business checking account online with no deposit. You only need to upload the required documents that are saved automatically in your profile. It is important to first check the requirements of your concerned bank online before starting the application so that you do not hang on to the process. I will take you through the requirements later in this article.
Table of Contents
What is a ChexSystem?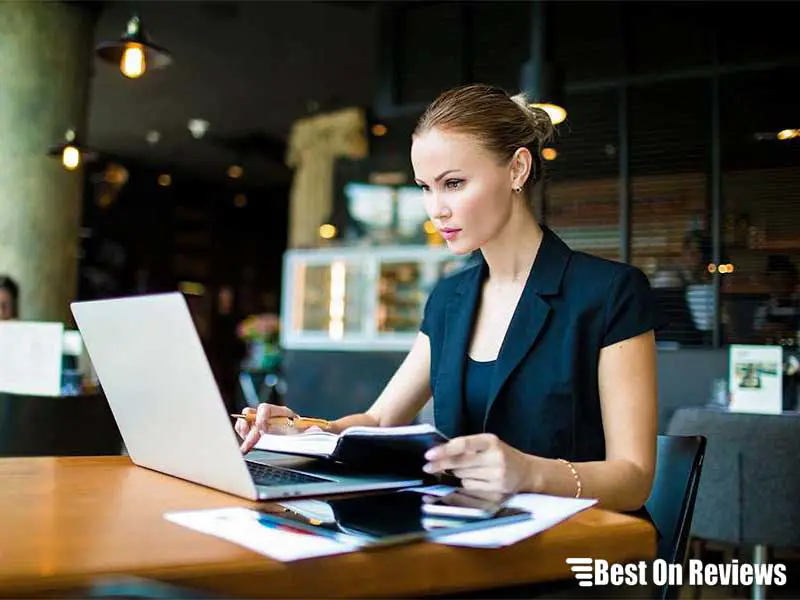 It is important to know what a ChexSystem is and how it works so that you can ensure that you do not fall on the wrong side on your financial journey. I guess you have heard of the credit bureaus such as TransUnion, Experian, and Equifax. They keep records of credit histories of credit cardholders.
ChexSystems work like the credit bureaus. They keep records of holders of savings and checking accounts. In simple terms, ChexSystems is a nationwide consumer reporting body that monitors the misuse of checking and savings accounts belonging to U.S. bankers within the US.
ChexSystems only lists the negative usage of accounts. Therefore if you are in the ChexSystems listings, then you must have committed certain irregularities such as having repeated cases of insufficient funds, bounced checks, avoiding banking fees, or any other suspected fraudulent activity.
If you are not listed, then maybe you have never used banking services or have been practicing good banking practices. When your records are straight with banks, you can always open a business checking account online without any major hindrances. You can open other kinds of accounts as well.
How long does it take to get out of the ChexSystems?
If you get listed in the ChexSystems, it will take five years for your details to be completely removed. However, some details may be possible to remove anytime. During the period, you may find it difficult to open a bank account with some banking institutions.
What can lead to listing in the ChexSystems?
Although I had mentioned briefly the things that can lead to listing in the ChexSystems, let me discuss the causes in detail for proper understanding.
i) Multiple overdrafts due to insufficient funds
An overdraft refers to a deficit in a bank account that is caused by drawing more money than your account can hold. If you have five thousand dollars in your account but you need more, then your bank can allow you to draw more money to cater to your needs and pay later. The extra money you draw is the overdraft.
ii) Recurrent bounced checks
A bounced check is the one that cannot be processed due to the insufficient funds of the account holder. If you have many bouncing checks, then your bank reports you to the ChexSystem for listing. It shows that you are dishonest and intend to cheat your bank. Such check writers pay Nonsufficient Funds Fee (NSF) fees to their bank.
iii) Having an account with false information
It is always advisable to provide the right details when opening your bank account. If you impersonate or give wrong details such as the year of birth, Social Security Number, or ID number, then your bank can report you to the ChexSystems immediately.
iv) Delayed payment /unpaid banking fees
There are different types of fees associated with bank accounts. These include maintenance fees, debit card monthly fees, annual fees, and so on. If you do not pay the fees on time or do not pay the fees completely, then you end up being listed in the ChexSystems. This explains why it is important to check the banks with free checking accounts with no deposit to avoid such unnecessary deductions.
v) Co-signer abuse on a checking account
A co-signer is someone who stands in for someone who does not qualify to open a bank account. He or she is liable for any usage of the account. This happens when an underage wants to open an account and a parent or guardian gives out their details for the account. If your bank finds out that you are misusing the account in any way, then they can report you to the ChexSystems.
vi) Writing checks from a closed bank account.
This is real theft. If you can write checks for a closed account, then you are very dishonest. The concerned bank will immediately report you for listings.
vii) Failure to properly close past checking accounts
If you have a checking account, you are always free to close it. However, when it comes to a point of closing the account, you should follow the right procedure. You should call or visit your branch personally. The bank sends you a check for the amount of money in your bank account and then closes it. If you just abandon your account, your bank can send your details to the ChexSystems.
There are other violations of the banking rules such as attempting ATM withdrawals from closed accounts which may also lead to your listing in the ChexSystems. You should always read the terms and conditions of your bank account before opening one.
How do I open a business checking account online with no ChexSystems?
Although it is difficult to open an account online with no ChexSytems, some banks do not consult the ChexSytems. However, you need to provide the necessary details for a business account. This includes;
Social security number or the employer identification number (EIN)
Personal identification documents such as ID number or driver's license
Partners in case a business has multiple owners.
Business license
Certificate of assumed name/DBA
Partnership agreement with the name of the business and
Monthly credit card revenue
Once you have the above documents, then you are good to go. The account opening involves filling a few forms and then you get your account to shop online with the checking account number for your business goods. The following banks will allow account opening without checking your details in the ChexSystems.
1) BBVA Online Checking
The opening takes a short time. Three minutes are enough and you are done. It has a smartphone app and online tools that are the best according to views by various customers. The account has no monthly service charge. It also has no monthly account balance minimums whatsoever.
Again, you will not incur fees at over 64,000 Allpoint® and BBVA ATMs worldwide. Also, the account has a free Visa® debit card which you can personalize with a photo.
You will also benefit from free online banking, bill pay, as well as mobile deposits. With the debit card, you will be getting cash back rewards for everyday debit card purchases. You can open with as little as $25.  Learn more.
2) Chime Bank
Open a chime bank a business checking account with Chime Bank even when you are listed in the ChexSystems since the bank does not consult the system. Chime processes direct deposits faster compared to other banking systems.
This gives you access to your money faster. The bank has an easy-to-use mobile app that will enable you to always know your balance. You will also benefit from real-time alerts.
Purchases are automatically rounded up to the nearest dollar whereby the bank deposits the difference into your savings account. Its services are well spread across 50 states and you can be sure you will get a branch in any major town. You will also get a free Visa debit card and a free overdraft of up to $100. Learn more.
3) Varo Bank
Varo Bank is an internet-only bank that is easy to use with a smartphone since it has a mobile app. Its ATM withdrawals are free so long as you use its ATMs. As you use your account for business activities, you can also send money with the checking account number to other people. You can also pay your employees using the account. Furthermore, you do need an initial deposit to run the account. Learn more.
4) Wells Fargo
Wells Fargo is currently a great bank to work with since it has done away with overdraft and non-sufficient funds fees. It charges a $5 monthly fee although it is waived for 24 years old and below account holders. Interestingly, wells Fargo is available in all the 50 states.
You require a minimum deposit of $25 to open an account. The Wells Fargo checking account includes an online bill pay with a smartphone app, and a mobile check deposit. It also includes a Visa debit card.
Wells Fargo has online bill pay using a smartphone app. Moreover, the bank allows you to send and receive money via Zelle. It also has 24/7 fraud monitoring service as well as zero liability protection for your Visa debit card. Learn more
5) SoFi Money
SoFi Money is one of the best traditional banking options you can have in the market. You will not pay any account fees for the account. The transfers are free and no minimum balance requirements with their account. In addition, you can earn a $50 cash bonus upon signing up with SoFi Money® and make a direct deposit of $500 or more.
The signup process takes a short time since SoFi does not use the ChexSystem. Learn more.
Why is a business account important?
A business needs a business account due to various reasons.
1. For large transactions
The transactions concerning business are too many in that a personal account may not hold. At the start of a business, using a personal account may make sense but as time goes by, the business will grow and will need its account.
2. Improve the image of your business
A business checking account helps you to improve the image of your business. In fact, it shows how serious you are. When writing checks, people can see the name of your business. So if your business has no account, you can consider getting a free online checking account with no opening deposit and move it to the next level.
3. To limit fraud
A business account limits fraud. A personal account handling a lot of cash for your business may be prone to fraudsters that may look for loopholes to steal from you. A business checking account allows you to use an employer ID number (EIN) that is less susceptible to fraud.
4. To accept credit card payment
With a business account, you will start accepting credit card payments. Credit card payments cannot be accepted via personal accounts other than the business accounts.
5. To create a good relationship with your bank
If you want to create a good relationship with your bank, then you need a business checking account. This will help you to borrow loans in the future. You will also get a business credit card if you are on good terms with your bank.
6. To separate your business transactions from personal ones
A business checking account helps you to separate your personal transactions from that of your business. You can easily account for various transaction activities. If you need money in your personal account, you can transfer the money using the routing number and account number if the personal account is from a separate bank or just use the account number if the account is of the same bank.
Bottom line
A business checking account is one of the important components of a successful business. It makes financial management of your business easy. It doesn't matter whether you are listed in the ChexSystems or not as there are financial institutions that do not use the system.
Above all, a business checking account will help you grow your business by obtaining loans or lines of credits with friendly terms.