How to Open a Bank Account with No Deposit
A bank account is an arrangement you make with a bank whereby you can deposit and withdraw money. Sometimes a bank account earns you interest if you save a certain amount of money for a certain period. A bank may require you to deposit some amount of money during the account opening while other banks allow you to open an account for free. You can open a free business checking account online with no deposit or just visit a local branch for the process.
A bank account that does not require a deposit at the opening is the best option you can have. However, you should not be lured by the zero deposit at opening since there may be other charges such as monthly fees, annual fees, withdrawal fees and so on that may be expensive for you. It is thus important to check all terms and conditions of a bank account before opening it.
If I were to open a bank account, I would consider opening one with any of the banks with free checking accounts with no deposit. I prefer a checking account since I can withdraw my money anytime I need to use it. Many are the times that we require money for emergency issues and thus you should always have access to some of your money. This means that you should also have a debit or credit card that can work at various ATM points.
What are the different types of bank accounts?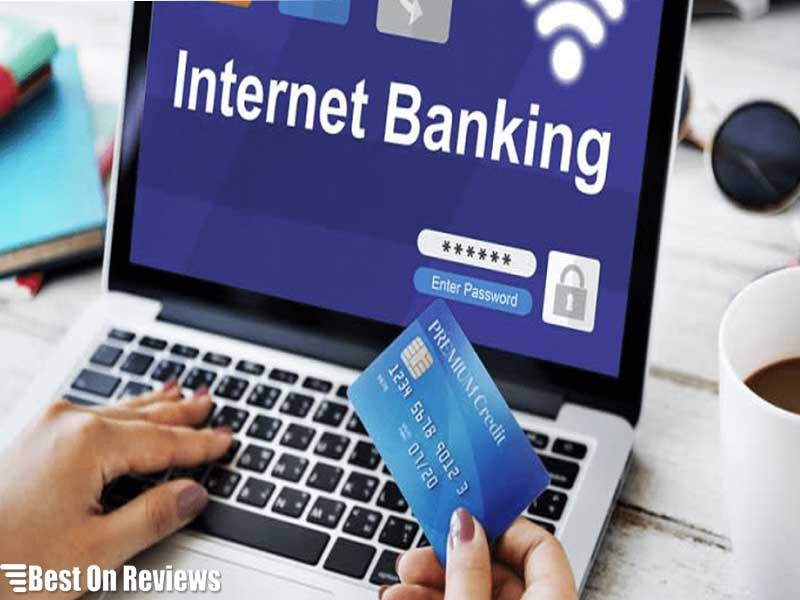 There are various types of bank accounts depending on the purpose of opening. These include the following.
i) Checking accounts
A checking account is a type of bank account that you keep your money for day to day spending. In short, it is an account that you keep money that can be accessed at any time of need. The accounts come with checks so that you can write for other people to withdraw money from your account.
Also, a checking account allows you to have a debit or credit card. It is thus possible to shop online with a checking account number anytime you need to do so.
In addition, a checking account may require you to maintain a certain minimum balance of which if you don't, the bank may subject you to a monthly fee or some other kind of charges.
ii) Savings accounts
A savings account allows you to save money for future use. Money in a savings account earns interest and is not easily accessed. This is because savings accounts do not have checks and debit cards. Also, there are limitations on the number of withdrawals you can make per month.
Savings accounts earn higher interest compared to the checking accounts. So if you have a plan with your money, consider a savings account and your money will be there when needed.
iii) Brokerage accounts
A brokerage account is an investment account that enables you to buy and sell various investments, such as bonds, stocks, mutual funds, and ETFs. The account allows you to deposit money and trade with a brokerage firm.
iv) Money market accounts
The accounts are a blend between the savings account and checking account. They earn high-interest rates and just like the checking accounts, they have a debit card that you can use to access your funds. The accounts have a limit on the number of withdrawals you can make per month. Furthermore, such accounts require a high deposit.
v) Individual retirement accounts
You need the individual retirement account to save your money for retirement. The accounts may have a tax-free or tax-deferred basis. Examples of individual retirement accounts include 401k plans, Roth IRA, and SIMPLE IRA Plans.
vi) Certificates of deposit
These accounts are useful for long term savings whereby you lock your money for several months or years. The accounts earn you a much higher interest rate as compared to the normal accounts. If you want to withdraw the money before the lock time is over, you have to pay a fee or penalty for early withdrawals.
Which type of bank account is the best to open?
It all depends on the purpose of the account but a checking account should be a priority even if you have to open any of the other types of accounts. I am suggesting this since a checking account will allow you to use your money 24/7 to cater to your daily needs. It is the best account to receive your salary as well as other forms of payments.
Our friends and relatives may at times need money to solve some issues. With a checking account, you can send money with a checking account number to their accounts where they can access it for use.
What are the requirements for opening a bank account?
You cannot just walk to any bank and get an account since there are certain requirements you should meet. The following documents are important.
Identification documents such as ID or passport
Social Security Number, Individual Taxpayer Identification Number (ITIN) or Employer Identification Number (EIN)
Current address
The identification documents will prove your identity and that you have the right age to open a bank account. If you are an immigrant to the US, you can show your immigration papers such as passports to get an account. Students can show their students' identification documents for the same.
Is it easy to open a bank account online?
Opening a bank account online is easier as compared to lining up at the bank's branch for the same. You only need a gadget such as a smartphone that can access the internet and then visit your favorite bank's website. Navigate to 'open an account' tab or any related description of the same process.
Remember that you should have the earlier mentioned documents so that you can upload their soft copies where necessary. A second chance credit card with no security deposit will allow you to have a debit or credit card that will be sent to your physical address.
Can I open a bank account for a child?
As a parent or guardian, you can open a bank account for your child for future plans. Children cannot open a bank account by themselves since they are underage and thus do not have the necessary documents. As a parent or guardian, you are responsible for any activity in that account.
Banks allow the child to continue operating the banks by themselves once they are adults with the required documents.
Can I open two or more accounts in the same bank?
As I had discussed earlier, there are various types of bank accounts that you can open. If you find that a bank has good customer services, you may open various bank accounts with it. You can have a savings account as well as a checking account with one bank and this makes it easier to deal with just one bank instead of various banks.
However, there is a danger of keeping all your money in one financial institution since anything can happen that can lead to the collapse of the institution thus putting your money at risk.
How can I transfer money from one account to another account of a different bank?
A bank account will help you to send money to other accounts. If you are sending it to an account of the same bank, you will only need the account number of the recipient. For different banks, you can transfer money using the routing number and account number of the recipient.
Which bank accounts have no deposit?
Many banks allow you to open a bank account with no deposit. They include the following.
1) Simple Checking Account
The account has neither minimum opening deposit nor no minimum daily balance requirement. The account is free to use. If you get an ATM card, you can withdraw funds at various ATM points accepting the card. ATMs from other banks may charge some fees for withdrawals. Learn more
2) Chime deposit account
Chime has a deposit account that is free to open. It does not require any minimum deposit whatsoever. Furthermore, it does not require a daily minimum balance. Learn more
3) FNBO Direct Online Checking Account
FNBO Direct Online Checking Account does not require an opening deposit. ATM withdrawals within the banks' network are free. However, you may be charged some fees by other bank's ATMs. Learn more
4) BlueVine Business Checking
The bank also does not require you to deposit any amount of money during the account opening. Also, it does not have a monthly maintenance fee. Again, the bank account does not have transaction limits at ATM points. Learn more
5) Chime Spending Account
If you want to open a business checking account online with no ChexSystems, then you can consider the Chime Spending Account. It has no monthly account fees and does not require a minimum balance either. Learn more
Bottom line
A bank account is important for keeping your money safe. You can open a checking account, a savings account, or a retirement bank account among others depending on your needs. A bank account with no opening deposit allows you to open an account for a later deposit. You should always study various bank accounts to see their fees and interests as zero deposit requirements may lure you into opening an expensive bank account.