How to Transfer Money to Someone Else's Bank Account
There are different ways on how to transfer money to someone else's bank account.  You can transfer money to someone else irrespective of where you are located. In simple terms, the transfer of money is just sending money to someone else. As you continue reading, you will notice that it is not a must you have a bank account to send money.
When sending money to someone else within your bank the process is much easier. Also, money reflects faster in the recipient's account as compared to when sending money to a recipient of a different bank. Account to account transfer of the same bank requires only the account number of the recipient while bank to bank transfer requires both the account number and the routing number of the recipient.
You have to know how to transfer money using the routing number and account number to carry out the process by yourself. Otherwise, you may need assistance from your bank during the sending process. Remember that you can send money to someone either online or at a physical branch of your bank. Whichever way, the money reaches the recipient.
How can I transfer money to someone else's bank account?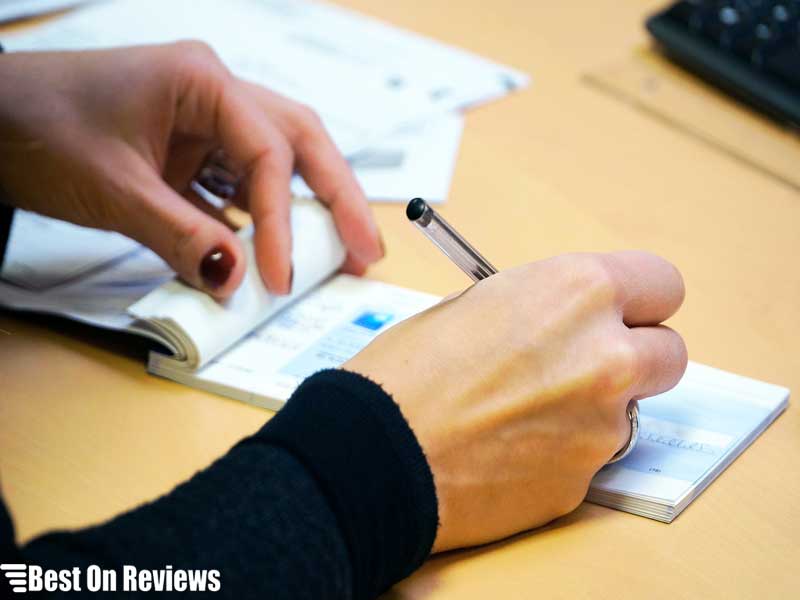 Friends and relatives sometimes need your help financially. If you live in the US, you must have participated in various programs that involve sending money such as wedding contributions, charity support, sending school fees, and so on. There are various ways you can send money to someone. These include the following.
1) Bank to bank transfer
If you have the account number of the recipient, you can send money directly into their account. You can send money with a checking account number of the recipient if they belong to the same bank like yours. You may not need their ID number and names since the account number alone is enough.
Transferring money from your account to someone else's account is simple and money may reflect within a few minutes in the receiving account. However, the transfer of money from your bank account to another account of a different bank may take up to five days or more.
This is because banks must ensure that no fraud is involved in the transfer process. As I had mentioned earlier, you need both the routing and the account number of the recipient.
Bank to bank transfer mostly involves a wire transfer. You can use TransferWise or any other relevant service to send money from your bank account to someone's other account. This applies to both domestic and international transfers.
Wire transfers are pricey but very convenient when sending large amounts of money. Alternatively, you can use your bank's bill pay option instead of wire transfer. This is possible if your bank supports it. Your bank must issue a check to the recipient and the process can take up to 7 days for the recipient to get the money.
2) Bank to service to bank transfer
This method relies on the third party financial institutions. There are many of these institutions operating nowadays and there is a possibility of more and more of them coming up. Let's see which third party agents can facilitate money transfer to someone else's account.
1. Zelle
Zelle fastens transfer funds between banks of different banks. Instead of taking the many days that bank to bank transfer takes, Zelle ensures that the recipient gets the money instantly. The recipient can then transfer money to their bank account.
Zelle only operates domestically and you cannot use it to send money outside the US. Note that the recipient must have a Zelle account. You can register for a Zelle account using your email address or the phone number.
2. Paypal
Paypal is one of the oldest third-party agents that is used to send money both domestically and internationally. It supports several currencies of the world and this makes it convenient for sending money. You as the sender must load your Paypal account then send money to the recipient's PayPal account who then transfers it to their bank account.
To load your PayPal account, you have to link your PayPal account with your bank. You can also add your debit card to the PayPal account. When registering for PayPal, you need an email address since that is you're ID.
3. Payoneer
This works like PayPal where you load money to your account, and then send it to a recipient with a Payoneer account who then withdraws to their bank account. Payoneer to Payoneer transfers is instant. Withdrawing the money takes 1-5 business days so long as the withdrawal is made during weekdays. Of course, there must be charges for you to use the service.
3) Use payment cards
Instead of using the wire transfer or the third party agents, you can send money using either debit, credit, or prepaid cards. If you know how to transfer money from a debit card to another debit card, then the process is easier for you. You only need the recipient's card account number. Sending money using your card is normally online where you must have an online account for it.
The recipient should have an online account for their cards too. Once the money is in the credit or debit card account, it is in their bank accounts since the cards are normally connected to a bank account. The balance you see on your card account online is the same in your actual bank account.
4) Send money to a pick-up point
You can send money to a pick-up point using various service providers. This is how it happens.
i) Cash
You can send cash to someone by either relying on a trusted individual or a company that transports money. A person relays money to the recipient who then deposits in their account. Also, if you use a company, the recipient will collect the money sent to them at a physical point then deposit into their account.
Alternatively, you can deposit money in someone's account at a physical bank's branch. You need the details of their bank accounts to carry on the process.
ii) Write a check
The check option is widely used in different parts of the world. If you have money in your account, you can just write a check to the person who is supposed to receive the money. You then send it to their physical location.
Once they receive the check, they can cash it into their accounts. Check processing may take up to two business days or more depending on the bank and the status of the check writer's account.
iii) Use money order
This is the alternative of sending cash to someone. It is secure since you can easily follow up and have the transaction canceled for a refund if the money is lost. You can buy money orders from a post office, at Walmart, or from Western Union. A money order is one of the best ways to transfer money internationally since it is secure
Can I send money to someone else's account online?
It is possible to send money online to people across the world. There are various means on how you can send money online. These include online transfer from one bank account to the other, PayPal, Payoneer, Venmo, and Google Pay among others.
Can I send money with a second chance bank account?
If you applied for a second chance bank account, you probably have misused your previous bank accounts to an extent that banks cannot allow you to open ordinary accounts. Depending on the bank, you can have a second chance credit card with no security deposit whereby you can use it for various purposes such as shopping and sending money.
Second chance accounts can allow you to send money to others but may have some limitations. For instance, most second chance accounts do not allow you to write checks and thus you cannot send money to someone using a check. Also, there are some limitations to the amount of money you can transact per day.
How can one withdraw money from a bank account?
If you receive money in your bank account, you have to withdraw it for you to use it. In most cases, you have to visit a physical bank location and initiate the withdrawal process. Here, you need to carry your identification documents to prove the account ownership.
Also, you will have to sign the withdrawal slip with a similar signature to the one you used when opening your bank account. Alternatively, you can utilize someone else to withdraw money for you. This is if you are in a location where your bank is not available and you do not have an ATM card.
You just send money online to a friend or relative with a bank account around who then withdraws via ATM or over the counter and hands the money to you. This is a simple trick on how to withdraw money with the account and routing number of someone else.
Bottom line
Money transfer processes are important when it comes to running the economies of the world. People must exchange goods and services for money. Various ways such as a bank to a bank transfer, bank to service to bank transfers among other ways are excellent when it comes to money transfer. Above all, you should check the most secure method to ensure the safety of your hard-earned money.