How To Purchase On Amazon Using PayPal
Unfortunately, Amazon doesn't directly accept PayPal payments. However, don't fret about it! In today's article, I will discover a few ways to use your PayPal account to buy at Amazon.
Some of those ways require a PayPal Cash Card, PayPal Key, or PayPal Business Debit MasterCard. If you have a personal account, you can ask for a debit PayPal Cash Card that can help you buy at Amazon. And if you have a business account, you can request a PayPal Business Debit MasterCard.
You can also use a PayPal Key at any online merchant that takes MasterCard. It's a virtual card available to both business and personal account customers. Just follow these steps to obtain it.
As you can see, you have plenty of options to shop at Amazon using PayPal. That being said, let's take a closer look at each option and learn more about the details on how to use them.
See our related article on the 5 Best Ways to Buy Visa Gift Card with PayPal. Another great option for purchasing gifts with your Paypal account.
Table of Contents
Why Doesn't Amazon Accept PayPal Directly?
Amazon doesn't work with PayPal because of two main reasons.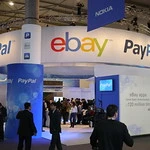 First, PayPal has been a part of eBay, one of Amazon's biggest competitors. They've been connected for 13 years (2002-2015). After they parted ways, PayPal has become a standalone brand.
However, their partnership with eBay remains strong. Another reason why Amazon doesn't collaborate with PayPal is that PayPal is a competitor to Amazon's payment service known as Amazon Pay.
Amazon Pay is also accepted by third-party retailers, just like PayPal, allowing customers to use Amazon payment methods worldwide. It's understandable why these brands don't like each other.
Until they do, you can use the next alternative payment methods.
Can I Buy From Amazon And Pay With PayPal?
Obviously, Amazon doesn't allow people to pay with PayPal. However, you can choose a debit or credit card you want to use during the payment process.
Therefore, if you use a PayPal Business Debit MasterCard, PayPal Cash Card, or PayPal Key (virtual card), you can still pay for goods with your PayPal account.
See our related article about How to Apply for a Credit Card for the First Time. This is a very simple and detailed guide for those who wish to apply for a credit card for the first time.
How To Buy On Amazon With PayPal?
Amazon makes it hard to use PayPal to purchase goods. However, you can still use your PayPal account to pay for anything at Amazon if you follow the next steps.
PayPal Cash Card
As I already mentioned, this is a debit card that enables people to access their PayPal balance wherever MasterCard is welcomed. And since Amazon takes in MasterCard, you can use your PayPal Cash Card to buy at Amazon.
Just add the PayPal card as your payment option either by adding the card as a new payment method at checkout or logging into your Amazon account. Once you're logged in, just pick "Payments". I personally use this card at Amazon.
However, you won't get any credit card rewards and cashback using this card like you would when using any other card.
PayPal Business Debit Card
You can use your PayPal Business Debit Card just like you would use a PayPal Cash Card when buying at Amazon. The only difference is that this card is linked to a business account. Additionally, this debit card has extra perks such as an unlimited cashback program on certain buys.
PayPal Key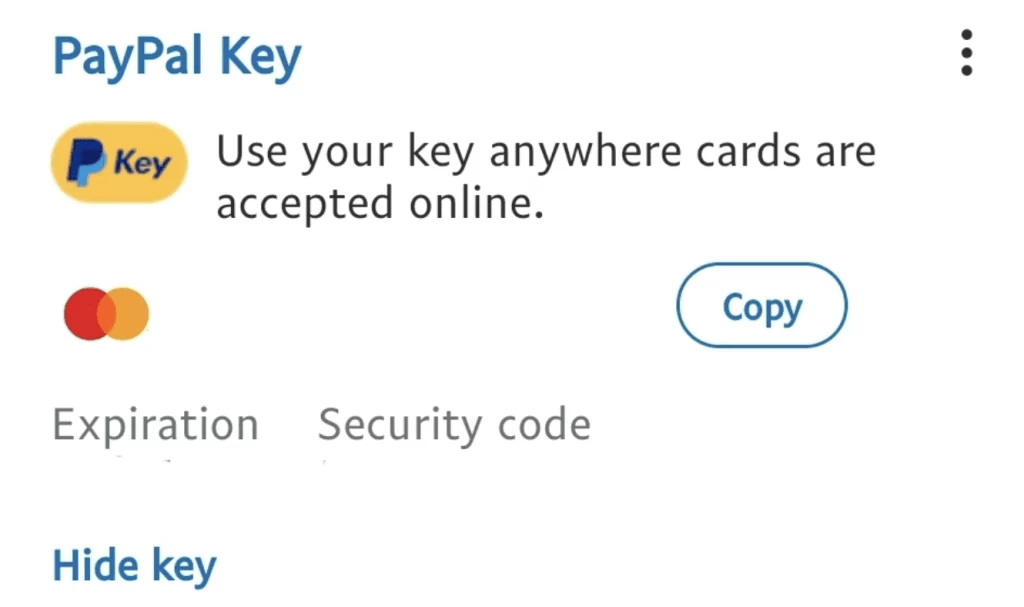 The PayPal Key is a relatively new payment method that enables people to make payments with either a linked credit or debit card or money in their PayPal account.
You can use this payment method at any retailer that welcomes MasterCard even if they don't provide a PayPal option. Type in your 16-digit PayPal Key number along with the security code and expiration date when you're making a purchase and voila! You're paying with PayPal.
This payment method enables people to make online payments with one of the cards connected to their PayPal account. Combining this payment method with cards for online shopping could help users to earn rewards on their purchases at Amazon or other online retailers.
Amazon gift cards
Another way to pay with PayPal at Amazon is to purchase Amazon gift cards with your PayPal balance. Just search for retailers that sell these cards and accept PayPal like eBay for example.
Make your buy, and then add your Amazon gift card the next time you buy at Amazon. This is a perfect way to pay for anything with PayPal Credit at Amazon. PayPal Credit accounts can be used everywhere PayPal is welcomed, so purchasing gift cards with PayPal Credit is a great opportunity.
See our related article How to Transfer Money From Gift Card to PayPal to learn more about how you can transfer money from different types of gift cards to Paypal.
Move money to your bank account
I know, sending money from your PayPal account to your bank account isn't the easiest way to use your PayPal money to pay at Amazon. However, it's still something I wanted to mention.
Just move your funds to a bank account that Amazon accepts and start shopping! Note that transferring money to your bank account will take a long time when you're looking to do it free of charge.
However, the process is pretty straightforward. Just link your checking or savings bank account and wait for PayPal to process the transfer. You can wait up to ten days for this type of money transfer.
I'm not a patient person, so I can't imagine waiting for my money to move from one account to another. If this isn't a deal-breaker for you, opt for the free option. Otherwise, pay the fee and don't wait. The fee is 1% of the total transferred amount. However, if you're only sending $100, that's only a 1$ fee.
Additionally, if you use a debit card, you won't need to wait for account verification. Simply log into your PayPal account, pick "Transfer Money", and you will have your time moved in no time.
Let's Go Shopping!
Amazon doesn't accept PayPal.
However, I also don't accept not being able to use my money however I want, so I managed to dig ways that you and I can use to pay for goods using PayPal at Amazon.
Hopefully, this article can help you learn more about the longstanding feud between Amazon and PayPal and how to bypass it the next time you make a purchase at Amazon.
If you have any questions or suggestions, drop a comment below. Also, if you gained any value from this detailed guide, please share it with your best friends and family.