How to Get Free Debit Cards with Money on Them
A debit card is a type of payment card that allows you to transfer money electronically when buying goods and services. It links to a bank account and when you make a transaction with the card, the amount is deducted from your account. Debit card issuers attract customers by offering various rewards such as free sign up, sign up bonuses, and cashbacks. Free debit cards with money on them means that they have signup bonuses or referral rewards.
When applying for a debit card, you must research various cards and see what benefits they have. If you are not careful, you might end up getting an expensive card that will be costly to have. Later on, I shall take you through the factors to consider when applying for a debit card. You will get adequate information to help you decide on the best debit card to have.
Debit cards also make it easy to deposit money in the form of checks. This means that you do not need to line up at your bank's branch to deposit a check. Some few years ago, not all debit cards allowed online check deposits. Today, you can easily get numerous prepaid debit cards with mobile check deposit from various financial institutions. It shows how accessing banking services has become easy with the internet.
How do I get a free debit card with money on it?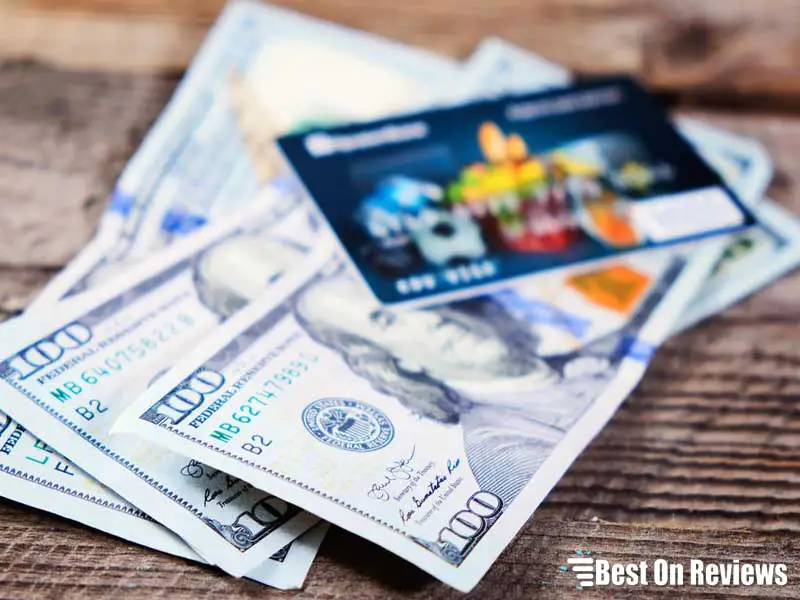 Free debit cards are the ones that do not charge you during application. Some come with money on them which are known as a sign-up bonus. A sign-up bonus is a marketing trick meant to attract as many customers as possible.
There is no sane person who will leave a card with a bonus and go for another one without a bonus. Other free money comes from referrals where you and your referral get a certain amount of money in your account.
If you want to get a debit card with a signup bonus, you first have to do thorough research on various cards from various financial institutions. Check which has the highest signup bonus and go for it. You have to create a checking account with the issuing institution first before getting the card. Once you open the account, you can then request for the debit card of your choice.
Upon getting the card, you have to activate it. It comes with a PIN of which you can change it to your preferred digits (recommended). You can then follow the necessary guidelines to get your bonus.
Is a debit card the same as a prepaid card?
The two cards are not the same. A prepaid card does not need you to have a bank account while a debit card requires you to have a bank account. However, a prepaid card issuer gives you an option to link the card to a bank account.
Despite the slight difference, both cards are similar in various ways. As it is the case with debit cards, you can get reloadable prepaid cards with no fees. This allows you to use the card for a long period. The usage of either debit or a prepaid card depends on whether you have money in your account or not. Both cards are useless if any of their accounts is zero.
What are the similarities between a debit and a prepaid card?
Debit and credit cards are similar in that;
Both allow you to buy goods and services.
You can use either of the cards to withdraw money in an ATM.
They allow you to send money online from an app.
Both allow online check deposits.
Both have routing and account numbers.
Which are the factors to consider when applying for a debit card?
There are various factors you should consider before getting a debit card. These include the following.
i) Sign up bonuses
Some card issuers reward you for getting their card with a certain amount of money. Although there are certain things you might need to fulfill to get the cards, the fact remains that you can get cash from a prepaid visa debit card so long as the issuer has such an offer.
ii) Cash backs and points
Cash backs are money rewards you get when you buy goods from designated places using certain cards. The more you buy using the card, the more cashback you get. Again, you can also receive several points when you use the card depending on the issuer.
iii) Fees
Debit cards come with fees. There may be annual fees that card issuers charge from the card. Some cards do not charge annual fees. Also, some cards may have monthly fees while others may not. Moreover, there are ATM transaction fees if you use ATMs outside the issuer's network. Sending money to someone may also attract some fees.
Even other cards such as credit cards and prepaid cards may attract some fees. For instance, when you transfer money from a credit card to a prepaid card online, transaction fees must apply depending on the amount under the transaction. You should thus check the cards and see the one with fewer fees.
iv) Security
A debit card as well as any other payment card should be secure to use both online and at physical stores. Many have lost money via fraudulent means. Ensure that your issuer has put adequate security measures on the card. For online transactions, it is better to use an app with your smartphone.
How do I recharge my debit card?
You can recharge your debit card account by depositing money into your account at your bank. The money will reflect automatically on your card within a short time. This is the common method which many people use to recharge their accounts.
Also, you can recharge your debit card account by depositing a check in your account. The bank's mobile app allows you to take a picture of the check and then upload it for processing.
 In addition, you can have someone transfer money from their prepaid or credit card to your account. If I want to transfer money from my prepaid card to a debit card, I will need both the routing number and account number of my debit card account since these are two different financial institutions.
Do I need credit scores to get a debit card?
You do not need credit scores to get a debit card since you will not borrow money from your account. Only unsecured credit cards require you to have credit scores before getting any of them. Furthermore, debit card issuers do not report your card usage to the credit bureaus and thus you will never find your debit card records with those bureaus.
However, banks report checking and savings accounts to ChexSytems on issues such as check overdrafts, depositing fraudulent checks, unsettled balances, or suspicious account handling.
When opening a debit card checking account, the concerned bank inquires about your banking behaviors for the last five years from the ChexSystems. A bank may deny you an account if you have bad records in your previous bank. You may be lucky to get a second chance checking account which has few benefits as compared to the ordinary account.
Where can I get a free debit card with money on it?
A limited number of debit card issuers offer a sign-up bonus when you get a debit card from them. Some of the debit cards with free money include the following.
1) Netspend Prepaid debit card
Netspend Prepaid debit card gives you free $20 when you sign up through a referral. The card has no maintenance fee but charges $1.50 per transaction. Use the card to transfer money using the routing number and account number to other bank account holders and pay low charges. Once you apply for the card, it comes by mail to your physical address. Learn more
You may also consider the following prepaid cards which offer free money since they function the same as debit cards.
2) CARD.com Prepaid Visa Card
The card is issued by The Bancorp Bank under a license from Visa U.S.A. Inc. You can use the card everywhere the Visa debit cards are accepted. The card gives you $50 for every friend you refer who deposits at least $200 in their account. The friend also gets free $50. The referral must pass all verifications for both of you to get the bonuses. Learn more.
3) Control Prepaid Mastercard
Control Prepaid Mastercard is issued by MetaBank. The card gives discounts every month. It also runs a referral program whereby when you refer a friend who deposits or receives $40 in their card account, you both get free $20. Learn more.
4) PayPal Prepaid MasterCard
Many people know PayPal as just a payment platform where you can send and receive money as well as paying for services online. However, PayPal Prepaid MasterCard can help you in various transactions. PayPal rewards you and your friend with free money. If your referral signs up and tops up at least $10, you both get $5 each.  Learn more.
5) Mango Prepaid Card
With this card, you can get $10 for each friend you refer. You have to set up your referral link and then share it with your friends via SMS or social media platforms. The new referral must be a new cardholder and deposit at least $50. Learn more.
Bottom line
A debit card with free money is a great deal. Although it is difficult to get such a card, you can make good money if you refer many friends. It is also important to check any other charges associated with the card since the free money may mean nothing if the card is costly to use. Apart from free money, you can check for other benefits such as cashbacks and points.