Too many homeowners, having a house without furniture is unimaginable. Why? They don't just offer comfort; they make your home complete and welcoming. However, not everyone can afford these almost essential assets. If you have bad credit then getting, one could be more challenging. When you don't have adequate finances to furnish your home, you might end up branding them unaffordable. But, did you know that getting furniture for your home shouldn't be a nightmare today? Yes, plenty of furniture in stores finance people with bad credit, and you should take advantage of. The good thing is that you don't need a good credit score to qualify.
So, if you are on financial difficulties, then you should consider these top buy now pay later furniture financing plans. Besides, these plans don't just help you get your dream furniture; they'll boost your credit score if you become punctual in payments. Most of the furniture are popular brands from established manufacturers in the industry.
You also get to choose from a variety of furniture depending on which plan best suits you. The procedure for getting the furniture is also quick, and you will get your furniture in no time. Whether you are equipping your new home or need to change furniture but you're on financial difficulties you've come to the right place to get help. In this article, I present you with reliable furniture stores that finance people with bad credit. Read on to discover!
Where can I get bad credit furniture financing?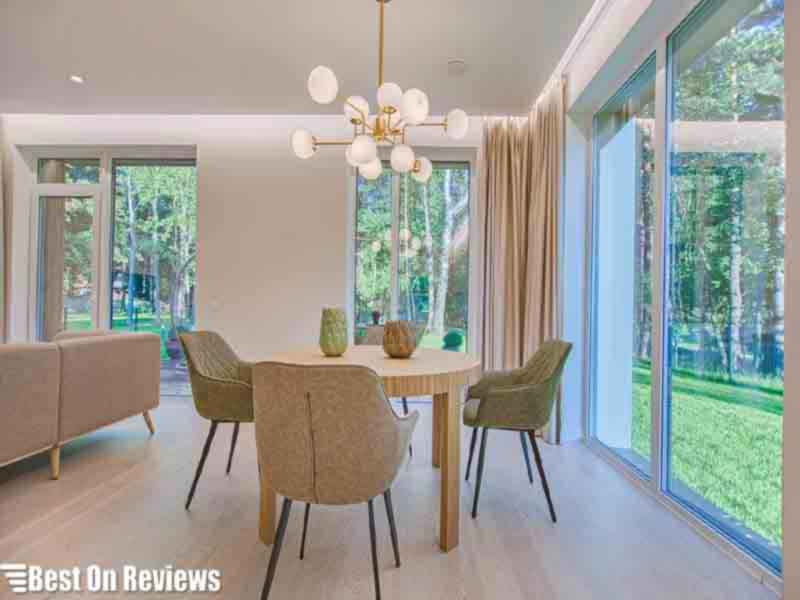 Furniture includes items such as chairs, beds, stools, tables, and sofa sets, made of wood. You can get furniture at various carpenter shops across the state. However, some stores specialize in acquiring furniture from the makers and market them independently. Others finance people with bad credit so that they can pay regularly until they complete the agreed payments within the agreed time.
Various stores can offer you bad credit financing on your desired furniture. These include FlexShopper, Ashley Furniture, and Bob Mills Furniture, among others, of which we shall discuss these stores in detail later in this article. The aim will be to show you various shops and their credit terms so that you can choose which is better for you. Keep reading, and you will get all the information you need.
Some of these stores, like Rent a Center, may require you to make weekly payments of the agreed amounts. However, you need to be very keen on them because any slight breach of payment terms may land you to the credit bureaus, your FICO score deteriorates and free debt relief consultation.
One thing you should do before applying for these bad credit furniture financing is that you need to have a checking account of which you will use to make payments. Of course, you have to provide other details such as your ID number, address, phone number, and so on.
Does Ashley's furniture finance bad credit?
You can get Ashley furniture finance on bad credit if you need it. The company will not require a credit history from you. You can be lucky to get furniture finance of up to $3000 as soon as you apply. Ashley is experts in interior design and can deploy their experts to check which kind of furniture matches your house.
Furthermore, the company has a reputation across the world. It supplies furniture to over 123 countries around the globe. Again, it has 6000 retail partners worldwide. With such a vast market, Ashley makes around 30 million deliveries of furniture units annually.
Ashley is a buy now pay later kind of business whereby you can get an Ashley credit card. Payment options are numerous, and you are the one to choose how you can pay. There are options to pay weekly, bi-weekly, or monthly depending on your financial ability. Alternatively, you can lease furniture from Ashley. That means you use the furniture for some time as you pay periodical dues for a specified period.
Ashley specializes in various kinds of furniture, such as beds, sofas, bedroom sets, sectionals, and Dining Sets. Apart from dealing with furniture, Ashley also contributes to society via its Hope2Dream program. They also make furniture donations to the victims of natural disasters. For your information, the company has been in the field for more than 64 years. Therefore, they have the necessary experience needed when it comes to furniture.
How to get furniture with a bad credit
There are various ways on how you can get furniture with bad credit. If you get furniture on credit, you can start improving your credit score gradually if the concerned store reports payment histories of their customers on credit. You must confirm whether the relevant store reports payment history to the main credit bureaus to ensure that you improve your scores. The main bureaus include Experian, Equifax, and TransUnion.
Bad credit comes as a result of failing to pay loans and credits on time or defaulting loan payments leading to the dropping of your credit score. Collection accounts contribute significantly to low ratings and can remain on your report if you do not have them deleted. The more they stay in your report, the more they hurt your financial records.
To get furniture with bad credit, you only need first to survey the available bad credit stores within your locality. If you stay in New York City, you can just research on the internet on all open bad credit stores in New York and see which suits you. You can decide whether you want used furniture or new ones. Of course, new furniture is better and requires you to pay more.
One thing you have to note is that you need a reliable source of income so that you can maintain a consistent payment schedule. You should never apply for financing if you are not sure how you will pay the debt.
What is no credit check furniture financing?
A no credit check simply means that you will not require any credit history to get the furniture financing. In simple terms, it means that all credit scores are valid, whether bad or good. If you have never accessed financial services like in the case of some students finishing school and starting life, then you can easily fit in such credit scenarios. If you previously fell into lousy debt that lowered your credit scores, then you should not worry since there are institutions that are willing to help you out.
One thing to note on these furniture stores with easy credit approval is that they will not hesitate to report you to the credit bureaus if you do not comply with the payment terms and conditions. You should note that these furniture financing stores are good options to build your score. At the same time, they can destroy your credit score so that it becomes difficult to borrow from somewhere else.
One thing you notice with no credit check furniture financing is that you have to deposit before getting the goods. However, the deposit amounts are pocket friendly so that you do not get strained. Moreover, you may benefit from free delivery to your home or office.
How does 0% auto financing work?
0% auto financing happens where you receive funding on an item with no interest. You only pay the exact amount a cash buyer would pay. The only difference is that your payments scatter over a more extended period depending on the available agreements. Although the deal is familiar with car sellers, some furniture sellers also allow 0% financing. It is difficult to qualify for the zero 0% financing if you have bad credit.
The program is useful if you have a sustainable monthly income that will help you to pay the agreed installments within the agreed time. You should never accept luring into the 0% financing deal if you are not sure about how you are going to repay the debt. You might find yourself in terrible debt that can damage your credit report.
The good thing with 0% auto financing is that you pay the exact amount that a cash buyer pays. However, you will not benefit from bonuses and discounts. Above all, 0% financing is a good option for people with inadequate money to buy furniture at once. You need to be sure that you need the items but not a result of an advertisement you saw somewhere.
How can you rent furniture online?
Renting furniture online is possible for anybody. If you want to furnish your house and do not have all the money to buy the furniture at once, you can as well rent and pay monthly dues according to the agreements you make. You have to do a proper background check on the available companies to choose which is suitable for you.
The process of finding furniture to rent online is easy. First of all, you need to search for the available "rent furniture online" options on the internet. You need to decide whether you want to rent to own or a lease option. Rent to own is a good option since you will eventually own the stuff.
Companies such as CasaOne and Rent-A-Center allow you to rent and own the products. However, if you are using the furniture for a short period, then you can choose the lease option. In-Lease is known for giving furniture for lease.
Secondly, choose the items you want. If you're going to complete a partially furnished house, you can select individual items. On the other side, you should choose a complete set of furniture for a new home without any furniture.
Where can I get cheap bedroom furniture?
There are numerous furniture stores across the United States of America. If you search on the internet, you will find many of them and where they operate. Even your local carpenter can make you outstanding furniture as long as you give him or her the measurements of the furniture you want. Local Carpenters may be cheaper than large stores such as Ashley Furniture and Elgin Furniture.
Unfortunately, local Carpenters may not give you items on loan. Most big furniture stores with online platforms can provide you with furniture on credit irrespective of your credit score. Some can even accept a 0% financing request as long as you have a good credit record. If you have a poor credit record, accept the offer for bad credit, and strive to make timely payments so that you can build your credit as well.
Generally speaking, you can get cheap bedroom furniture from various sources such as furniture stores, individual carpenters, online shops such as Amazon and Walmart, and supermarkets. Your financial status dictates where you will buy your furniture. Most supermarkets and online shops will only accept full payments before handing over any item to you.
How to apply for furniture credit online with bad credit
If you want to apply for furniture credit online, you can use your smartphone or computer with a reliable internet connection. You have to do a thorough check on the available companies offering bad credit online and view their terms. Make sure that you are keen on the various costs. Different companies providing furniture for credit have different prices. Some are cheap, while others are expensive. The payment patterns may also differ from one company to the other.
Upon finding the most appropriate company, go to their website and sign up. You will need to provide various details including your email address, your full names as they appear in your identification card, your identification number, and your area of residence as well as your postal address. You may be required to declare your source of income as well.
After completing your online application, you wait for the approval. Most of these companies will take the shortest time possible to give you feedback on your request. Once you qualify, you will then have to pay the required deposit and prepare to receive your delivery. It can take a shorter time if the company is within your state of residence.
What happens if I don't pay Rent a Center?
If you do not pay Rent a Center, you may face it rough. The first thing the company officials will do is to call you demanding their money. If you do not respond, then they may call your guarantors, asking them why you have not paid the money in question. It is embarrassing to have news about your inability to pay your credit circulating in your neighborhood.
The Rent Center officers will visit you at home if nothing happens. You will have to find ways of settling your debt with them. If you fail at this point, you will only receive a court sermon as the next thing. If the matters reach the court, then things are bad. In court, there is no otherwise than to pay the owed money. You might also incur other unavoidable charges.
If you are not able to pay instantly, then the judge may order your employer to cut a certain percentage of your salary each month to pay Rent a Center. On the other hand, your credit will have suffered the most significant blow due to the late payments. You will have to struggle to regain back your credit scores, of which it might take some time.
Which is the best place to get furniture with bad credit?
There are various places you can get furniture with bad credit. As I mentioned earlier, stores such as Ashley Furniture, Rent a Center, and Elgin Furniture, among others, can give you furniture with bad credit. A company like Ashley delivers for free any furniture you buy from them. You should always know that the best companies that accept you easily for credit are also rapid and robust to act on your payment negligence.
The best place to get your furniture with bad credit sometimes depends on your personal preferences. Where someone else considers best maybe your worst place to buy anything depending on your previous experiences, nearness to your location as well as the payment options may make you dislike a furniture store. Generally speaking, most of these furniture companies will give you a tasty treat upon requesting their services.
Above all, you should read about a store online before deciding to borrow from them. Find out about customer experiences with the store. You will get a clear image of how you should deal with a specific company. Remember that the world is full of fraudsters. You should be very careful about which company you are dealing with to avoid losing money too conmen and conwomen.
Which Are The Top 10 Furniture Stores That Finance People With Bad Credit?
The ten best furniture stores that finance people with bad credit include the following.
1. FlexShopper
FlexShopper allows you to access a range of items including furniture through a lease-to-own plan. They offer a flexible credit requirement, and you don't need any down payment if you qualify. However, they may require a deposit from certain users. To be eligible for the lease, you must be a resident in the US except for residents from Wyoming, Wisconsin, Minnesota or New Jersey. You must also be above 18 years old, have had an active bank account for not less than 90 days before the application.
If you don't have finances to buy the furniture you want, then you should consider this buy now pay later store. It will allow you to make payments throughout the year to own the property. Depending on the terms of the lease, you can opt to pay either monthly, twice a month or weekly. The good thing is that you don't need good credit to qualify. Although it helps if you have bad credit, it doesn't mean that anyone will qualify automatically. The Flexshopper official website.
See: Top Buy Now Pay Later No Credit Check Instant Approval Website 
2. Elgin Furniture
The Elgin Furniture gives you a financing option that suits your budget. Through Elgin, you get the furniture you need and make affordable monthly payments. They provide you with access to rent-to-own programs with reasonable terms that you will most certainly agree with. Even with a bad credit history, you can still purchase furniture which means that you don't have to repair or build your credit. Getting financing has never been this easier.
Unlike other stores, Elgin Furniture doesn't demand any down payments for the purchase you make. The application process is also made simple to ensure that you get approval in the least time possible. Just go to their website online and fill out the application form. Once you submit, the customer care will get in touch with you upon review of your application. The Elgin furniture official website.
See: The Best Buy Now Pay Later Bad Credit No Deposit Stores 
3. Ashley Furniture
Ashley Furniture is a popular manufacturer that delivers some of the best designs that meet consumers taste. The company has established a presence in 123 countries supplying over 6000 retail partners. This totals to the delivery of exceeding 30 million units of furniture. Ashley home furniture products range from dining sets, sectionals, bedroom sets, sofas among others. With 65 years of operations, Ashley Furnitures are exceptional. You can be guaranteed that their unique products offers value to your money.
The company has a flexible payment plan, and you'll still get the furniture even with bad credit. It's no credit checks and zero interest make Ashley Furniture one of the best buy now pay later furniture options. Once you apply, you'll get approved, and the furniture gets delivered immediately. Furthermore, you don't need to make any down payment with Ashely Furniture.
See: Buy Things Online With Checking Account 
4. Snap Finance
Are you bankrupt or with a bad credit history? Don't let these challenges deny you the furniture you deserve in your home. With Snap Finance you don't need any credit for financing. Their rent to own financing plan doesn't depend on credit reports to approve applications. Applicants go through a proprietary process that looks beyond bankruptcies, bad credit or no credit history. Snap Finance has in mind the everyday challenges that you go through. This is why they present you with a suitable opportunity that will help you restore or build your credit history.
With such an understanding no credit score partner, acquiring finances is quite easy. They have an incredible approval rate which means that you will hardly be denied financing provided you meet the minimum requirements. The online application process is simple enabling you to complete and get approval in seconds. If you are looking for furniture, then you should count on Snap Finance for flexible, fast and friendly deals. They allow you up to $3,000 worth properties on lease. The payment plan is flexible enabling you to make the payment in over 12 months.
5. New Lots Furniture
New Lots Furniture has served thousands of buyers in their 11 years of operation. With the economic difficulties in today's world, it's not easy to get an understanding financing partner like New Lots Furniture. They offer some of the best products as far as furniture stores that finance people with bad credit are concerned. Unlike banks and other financial institutions with tight lending standards,
New Lots Furniture makes accessing credit much more comfortable. You can be assured that you won't be turned down for your bad credit history.
They offer purchase or lease plans that come with over 95% approval rate. This will enable you to get financing and acquire the furniture you want quickly. Whether you are buying or leasing, you get an opportunity to access luxury furniture in your home with flexible payment plans.
6. Luther Sales
Luther Sales offers a no stress payment option that encourages responsible purchasing. Once you become a member, you get a Luther Charge Membership Card that gives you extra protection of the extended furniture warranty. This means that you can access free services on any buy now pay later purchase you make throughout the payment period. Customer satisfaction at Luther Sales can be guaranteed plus you enjoy free delivery services. Considering that the payments are automated, you don't have to go through the troubles of forgetting to make payments. It makes buy now pay later furniture financing flexible to anyone who is in financial difficulties.
What are the qualifications? Well, you only need proof of active income such as a job. If you meet this requirement, then you should complete the application and wait for feedback on the same day. You also get to choose from their wide range of furniture product one that meets your tastes or preference. The bad credit financing option ensures that nearly everyone gets access to a suitable financial plan. Furthermore, your application for credit purchase might still be approved even if you have a bad credit history.
7. Bob Mills Furniture
Bob Mils Furniture is another store that stands above the pack. Whether you have bad or good credit, you will hardly miss a financing plan that suits you. They use financing specialists alongside top financial institutions to help you get the furniture you need without a struggle. Among some of the things you can take advantage of shopping at Bob's Mills is the no credit check, 90-day zero interest, and the flexible payment plan.
To access buy now pay later deals, you need to be employed for at least 6 months before the date of application. What makes Bob Mills Furniture outstanding among other furniture stores that finance people with bad credit is their quick application process. According to the information you provide, they will match you with a suitable financing plan in no time.
8. Conn's HomePlus
Conn's HomePlus is another great option among the top furniture stores that finance people with bad credit. They don't just value your credit scores; they value you as a treasured customer. This is why they are doing everything possible to allow you get quality purchases in the most favorable terms. They provide you with various furniture options to enable you and your family get the joy you deserve. Ranging from retail installments contracts, store credit cards to leas to own plans, Conn's HomePlus gives you many purchase options. They also provide you with all the information you need before committing.
How does the lease-to-own plan work? Conn's HomePlus allows you to lease-to-own furniture with no credit requirements. The application process is fast with instant approvals. Their payment plan is also quite flexible featuring a 90-day payment option. The company also provides store credit cards that simplify the shopping process. It allows you to buy the furniture's and pay over time. However, you will need to meet certain online qualifications requirements to be awarded a credit.
9. Bob's Discount Furniture
Bob's Discount Furniture is another great store option that offers you a no credit needed payment option. You also get an opportunity to select a monthly plan that best suits you. If you have a bad credit history, then you can take advantage of Bob's Discount to build a good credit history. To get started you fill an application form online but you can't use this option to make purchases online.
With the no credit needed option from Bob's Discount Furniture, you are allowed to lease to own furniture. Something interesting is that the application process is quite simple enabling you to get your dream furniture in the least time possible. If you are looking forward to establishing or building a good credit history, then you should consider applying to Bob's Discount Furniture.
10. Winner Furniture
Winner Furniture is an established store providing exceptional furniture and other home products since 1946 in Southern Indiana and Kentucky area. Their products cuts across popular brands and styles with the best value. What's interesting is that they come with some of the lowest prices in the market. The Winner is also one of the furniture stores that finance people with bad credit. They have flexible payment plans that enable you to make purchases easily. Their staff is dedicated to helping you throughout the payment period to ensure that you don't encounter any challenges.
Whether you have bad or good credit, Winner Furniture will help you get the merchandise at home. The qualification is quite low to enable almost everyone to makes purchases without struggle. Besides, Winner offers various payment plans that enable you to choose your most preferred program. They also give you access to several finance companies including Landmark, Personal Finance Company, Mariner, Regency, GreenSky, Synchrony and the No Credit check option. This provides you an opportunity to build or reestablish your credit history. The Winner Furniture promises to get you more for less, so why shop for lower quality elsewhere?
Bottom Line
Furniture is essential to make your house habitable. There is no way you can stay in a home without a bed and chairs among other types of furniture. It is now clear that if you do not have adequate money to buy furniture, you can get finance from various institutions irrespective of your credit to buy the furniture of your dream. Such institutions have proved very useful to low earners who cannot buy furniture at once due to financial constraints.