10 Cash App Alternatives and What They Do BETTER
While Cash App has many advantages such as secure transfers, investing opportunities, Bitcoin, and more, it isn't for everyone.
We'll be trying and reviewing 10 Cash App alternatives that have similar (and even better!) features, including the popular Venmo, PayPal, and Zelle apps.
Cash App Alternatives
Although Cash App is ideal for sending and receiving money to friends and family, there may be reasons why you need to look at Cash App alternatives.
For example, Cash App has limitations on foreign transfers, neither bill-splitting nor a credit card is available, and the social experience is somewhat constrained.
It's also only available to those living in the United States or the United Kingdom.
Here's a list of Cash App alternatives that we'll review below:
Venmo
PayPal
Zelle
Wise
Remitly
Google Pay
Apple Pay
Facebook Pay
Xoom
Chime
Venmo
Venmo is an American service that lets people pay with their phones.
It was started in 2009 and is now owned by PayPal.
Venmo is made for friends and family who want to split costs for things like movies, meals, rent, ride share, or event tickets.
It's a great alternative to Cash App and has more social features.
With the Venmo app, you can send and receive money right away.
You can also use your debit card, credit card, bank account, or Venmo balance to send money.
Read our related article, How to Transfer Money From Venmo to Cash App to see how to move your funds!
Social Media Options
One of the most unique things about Venmo is that it lets you send money through social media.
There is a feed that shows payments between users, and you can add notes, emojis, or moving stickers to each payment.
If you don't want everyone to be able to see your payments, you can only let your friends, you, and the recipient see them.
Pros
Payments are quick and easy.
Sending money from a bank account or debit card is free.
Credit card payments have a low cost.
Users can make purchases online or offline with exclusive discounts.
Provides both a debit and a credit card.
Cons
By default, payments are made public.
Payments cannot be canceled.
Only available in the U.S.
PayPal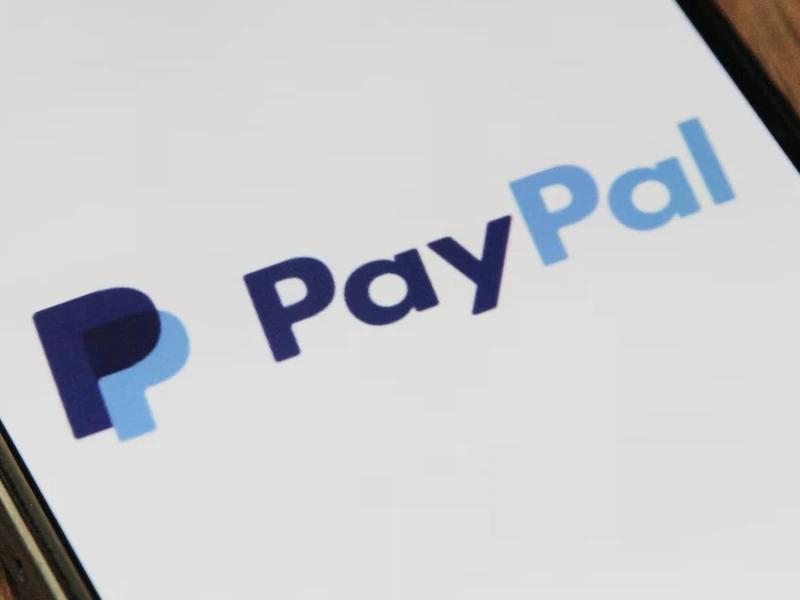 If you've ever purchased something on the Internet, you've probably used PayPal at some point.
It's the most renowned and safest way to send or receive money online or pay for something online.
You can send and receive payments with PayPal like you can with Cash App.
PayPal for Business Owners
Small business owners can use PayPal to accept customer payments on a platform that customers trust.
It has a lot of services for business owners, but if you're new to payment processing, it can be hard to figure out what all of them are.
You can use PayPal to take payments in person, like at a store or a fair holiday booth.
For example, you could use PayPal for a store or a stand at a holiday fair.
You'll also be able to use your account to make a wide range of international transfers – which neither Venmo nor Cash App can do.
Read our related article, How to Transfer Money From PayPal to Cash App for steps to transfer your money!
Fees
PayPal has a wide range of account services, but the costs for payments are probably the biggest drawback.
PayPal has some fees that might not be clear at first, but if you own a small business and want to use it for payments, it's one of the best options.
The PayPal Purchase Protection policy is one of the best things about PayPal.
That's how sure the company is that you'll get the goods and services you paid for or your money back.
Pros
Simple to use.
Top-notch fraud protection and security.
Multiple e-commerce features.
National and international payments.
Cons
Limited POS features.
There are extra fees for credit cards used abroad.
$20 fee for a chargeback.
Account freezes by PayPal are known to be used.
Zelle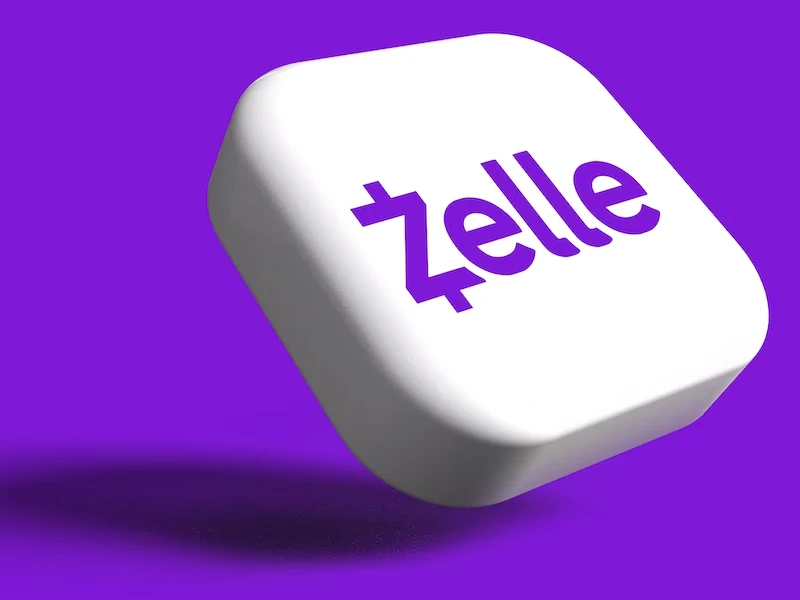 Is Zelle better than Cash App?
Zelle is a fast, easy, and free mobile payment app that lets you send money from your bank account to anyone you know and trust.
Early Warning Services, a fintech company owned by seven of the biggest banks in the U.S., is in charge of Zelle.
That means you can use Zelle's service to send money through the app to your bank.
Zelle can also be used as a separate app.
Read our related article, Can You Send Money From Zelle to Cash App? Transfer your money in a few steps!
No Limits On Receiving Money
Zelle has no limits on how much money you can receive.
This means you can get as much money as someone is willing to send you.
NOTE: there are limits on how much you can send, which vary by bank.
Other apps, like Venmo and Cash App, limit how much you can send and receive until you verify your identity.
In addition, you don't have to know the person's bank information to send them money.
All you need is their phone number or email address.
Zelle will send the person a text message or email and take care of the rest.
Zelle is a safe way to send money because it doesn't store your personal information.
Your information stays safe with your bank, and Zelle never sees it.
Split Purchases With Others
Zelle lets you split purchases with others, which Cash App does not.
To split the cost of something, you need to put in the total cost and choose who you want to split it with.
Then, Zelle will figure out how much you owe.
Pros
Integrates with several financial apps.
Earning income on funds kept in Zelle-connected checking or savings accounts.
There are no receiving restrictions.
You don't require the recipient's banking details.
Cons
There are no anti-fraud measures.
No Zelle-branded debit or credit cards are available.
A credit card cannot be linked to a Zelle account.
Only works with American bank accounts.
If a payee has not signed up for Zelle, there is no way to cancel a transaction.
No possibility of using Zelle to keep a cash balance.
Wise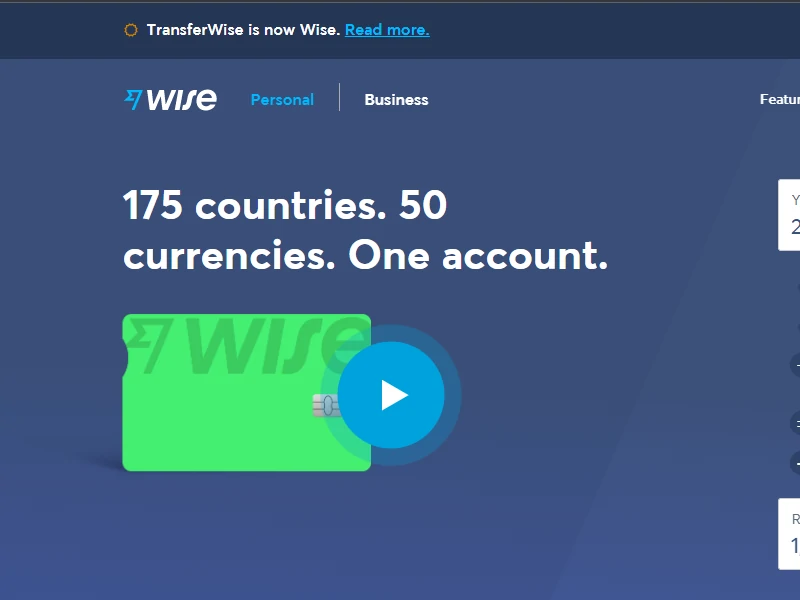 Wise, which used to be called Transferwise until 2021, is a better choice than Cash App if you want to send money internationally in a safe way.
Since 2011, Wise has been used by over 8 million people.
They transfer over $5 billion to more than 100 countries every month.
Secure Way to Send Money
The best thing about it is that you can send money quickly and safely.
Wise's security operations team keeps an eye on things to ensure that users' personal information and money are safe.
Wise also has a fraud team that keeps the data safe from even the most complex fraud.
Mobile Capabilities
You can use Wise on both your computer and your phone.
Both iOS and Android devices can get the Wise app for free.
Like many other mobile banking apps, it is easy to understand and use.
This free account allows you to send, hold, and receive money in different currencies.
Move Large Amounts of Money
Wise's ability to move large amounts of money from one bank account to another is one of its best features.
When sending money abroad, Wise has low rates and quick exchanges.
It also gives you the tools you need to pay bills to many people worldwide.
A Wise account is free to set up and keep going, and there is no monthly fee.
However, if you have a balance of more than $15,000, you will be charged 0.4% per year.
Makes International Transactions Easy
The cost of sending funds in the same currency as your Wise account will depend on your currency.
It doesn't add a markup to its exchange rates.
However, if you want to use its services, you might have to pay a lot because it has higher transfer fees than some of its competitors.
Another problem is that there is no way to have cash sent to a home or business.
Remitly (discussed next) allows cash to be sent to a house or company, but Wise does not.
Conversely, Wise allows you to send money using Apple Pay or Google Pay, which Remitly does not.
Pros
Wise accounts have no boundaries.
Various methods for transmitting money.
Transfer payments can be made in cash or by credit card.
Process payments in batches of up to $1,000.
Wise charges moderate costs and rates.
There is no markup on exchange rates.
Cons
The maximum transfer amount is limited.
Account deletion without warning.
Transfer costs are higher than in other rivals.
Low transfer speeds on occasion.
Remitly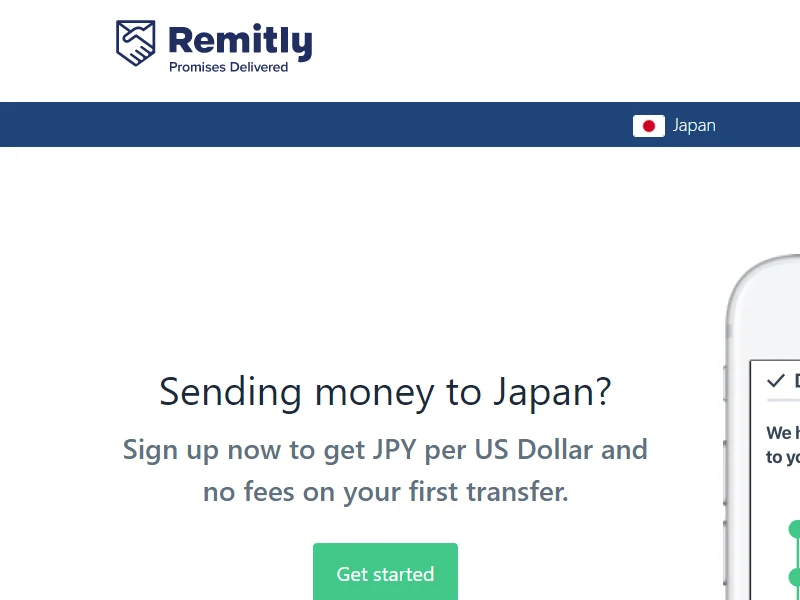 Remitly's free money transfer app will help anyone who transfers money to friends and family in foreign countries regularly.
Senders in 21 countries, including the United States, may transfer money to receivers in more than 160 countries, with over 3 million clients worldwide.
Remitly stands out in terms of costs and currency rates.
Best Prices Internationally
It routinely provides some of the best prices in the market to consumers who wish to transfer money from the United States or Canada or pick up cash in Mexico or India.
Competitors with alternatives for instant delivery often charge greater costs, while Remitly strikes a mix between quickness and reasonable pricing.
Remitly is simple to use, providing consumers with many pay-in and pay-out options and easy-to-reach customer assistance.
Convenient to Use
Senders may use debit and credit cards from Mastercard and Visa, as well as bank accounts.
Depending on where they reside, a receiver may receive money sent via Remitly through a bank account, a pickup place, a mobile device, or home delivery.
Remitly guarantees your complete satisfaction or your money back.
You will get a refund if you cancel your purchase before it is completed.
If the transaction has already been processed, but you are dissatisfied, Remitly will fully reimburse your costs.
Pros
Low fees and quick delivery.
First-time Remitly users will receive a much lower promotional rate.
Reliable customer support.
Remitly's mobile apps provide a consistently good user experience.
Cons
Low capacity.
Remily's currency rates are not always the best, considering the competitors.
Delivery times for the regular transfer are lengthy.
Google Pay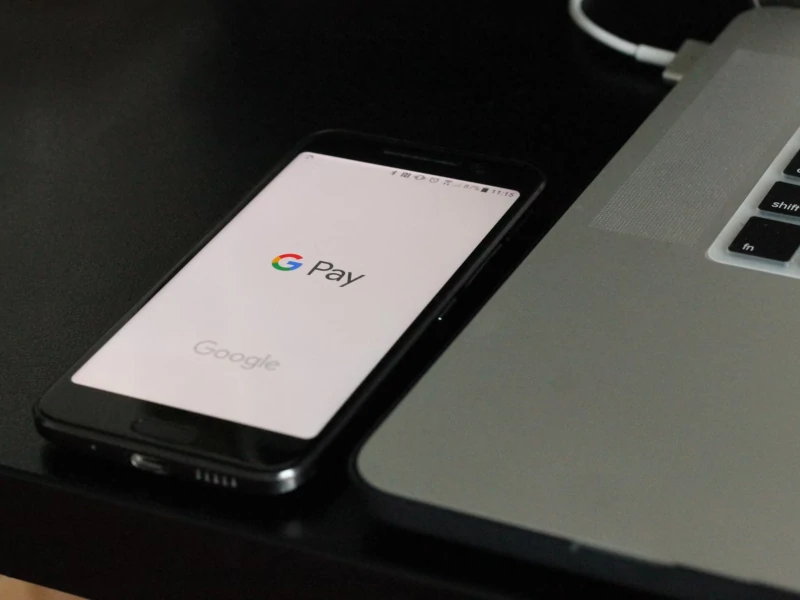 Google Pay is a well-designed, feature-rich app with budgeting tools, cash-back incentives, built-in in-store, online, and person-to-person contactless payment.
It's especially appealing to Android users but also works on iOS and the web.
Google Pay combines the capabilities of the old Android Pay and Google Wallet applications into a single handy solution.
Convenient and Secure
Like Apple and Samsung's services, Google Pay accepts NFC payments at a wide range of locations and supports smartwatches.
Venmo, PayPal, Square Cash, and Zelle are not among them.
Google Pay, unlike Apple Pay, only works if your phone is unlocked.
Still, you may also configure Google Pay to require biometric authentication, just like Apple Pay, PayPal, and Samsung Pay.
With Google Pay, unlock your phone and then hold it up to the point of sale, and your payment is processed with no additional action required (unless it's a significant transaction that requires a signature).
Friend-Pay Features
Google has added the friend-paying feature that was previously only available in the standalone Google Pay Send app to the Google Pay app.
You can pay or request money using your mobile device or a computer browser.
You can also set up periodic payment reminders and view your Google Pay activities on the same website.
You can transfer up to $10,000 in a single transaction, and the same amount is your weekly maximum.
However, until you've validated your identity, the limit for payment is $300.
This is more liberal than the $5,000 restrictions on Venmo and PayPal.
Residents of Florida may only send up to $3,000 using Google, and transactions beyond $2,500 require a bank account to be linked to the recipient's Google Pay account.
Read our related article on How to Send Money to Cash App From Google Pay.
No Social Network or International Payments
If you want to know who your friends are paying for what, you don't get a Venmo-like social network.
You also can't pay individuals in other countries like Xoom, while citizens of the United States and India may perform person-to-person payments.
Good for Businesses
Google Pay allows you to receive payments for small business uses such as daycare, consultancy, or rent.
If you take business payments, you may input tax information for your area.
Plex, a digital bank account that integrates with Google Pay, was created in collaboration with 11 banks and credit unions.
It provides many of the same benefits as other online bank accounts, such as no monthly fees, free in-network ATM transactions, and no overdraft fees.
Security in Mind
Google Pay does not transmit your real credit card information but rather an encrypted code that the merchant sends to the card issuer for verification.
If your phone is stolen, you may delete the virtual card and keep your credit card safe.
Some Cons
The 1.5% cost Google charges for debit card transfers is a disadvantage.
Because other P2P applications, such as Venmo and Cash App, do not charge for this, it may be worthwhile to download a separate app for person-to-person money transfers to avoid the price.
The cash-back offers are appealing, but Google Pay lacks the number of suppliers found in a browser plugin like Capital One Shopping or a cash-back site like Rakuten.
Another disadvantage for iPhone consumers is that the existing features and capabilities do not give enough value to entice them to leave the Apple payment environment.
Pros
Simple to set up and utilize.
NFC-enabled.
High level of protection.
Promotional and incentive schemes that are appealing.
Budgeting instruments.
All Android devices, as well as iOS and web browsers, are supported.
Cons
Not always accepted.
Does not support Google Assistant or Siri voice assistants.
Not as effective on all phones.
Apple Pay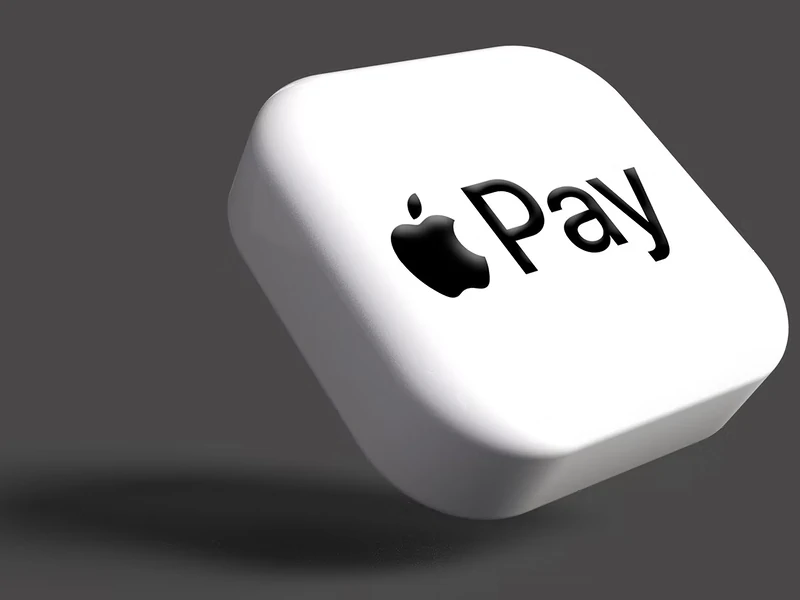 With Apple Pay, you can purchase almost anything by holding your iPhone over an NFC terminal at a shop.
Using the Apple Cash function, the mobile payment software allows you to pay others and manage your accounts.
Apple Pay has proved to be the most successful entry into the different era of contactless payment systems, cashless, and cardless purchasing.
Send and Receive Money Easily
Apple Cash may be used to send and receive money through the Messages app and finance other Apple Pay transactions.
The services are available via the Messages app.
You can send and receive money just like a text message, with no additional downloads required other than the operating system.
However, these options are only accessible in the United States.
You may load money into your Apple Pay account using a connected credit, debit, prepaid card, or your Apple Cash balance.
These payments require a passcode, Touch ID, Face ID, or a double-click on the Apple Watch's side button.
Other Rewards
The Apple Card, developed in collaboration with Goldman Sachs and MasterCard, provides innovations and extraordinary rewards for mobile credit and payment.
It's quicker and faster to sign up for than any other credit card I've tried: Open your iPhone's Wallet app and answer a few questions.
Apple Pay goes further by masking your card data with anonymized digital tokens.
This data is the only information retailers receive when you make a purchase.
This makes Apple Pay a safe payment option, much safer than a conventional card.
Only Useable On iOS
The main disadvantage of Apple Pay is that it is only accessible on iOS devices, while rivals Venmo, Cash App, and PayPal are available on both Android and iOS smartphones.
Pros
NFC-enabled.
Convenient and secure.
No internet is Required, even accessible in airplane mode.
High level of privacy.
Cons
Not widely used.
No Online Shopping Support.
Higher merchant fees.
Only works on iPhones.
Facebook Pay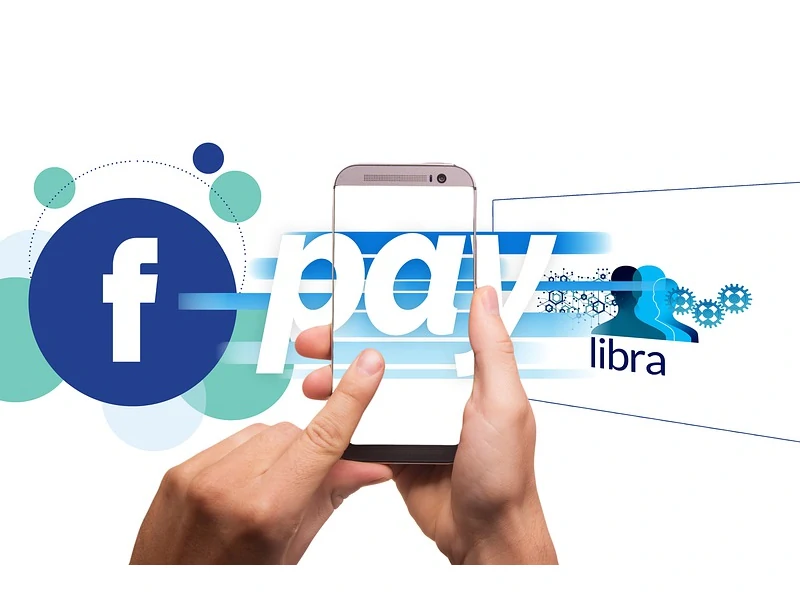 Customers may use Facebook Pay automatically when on Facebook, Instagram, Messenger, or Portal.
The procedure is simple as long as users have their debit card, credit card, or another payment mechanism saved in their Facebook account.
It's an all-in-one software that allows you to manage payment methods and change your preferences using your current Facebook account without downloading a new app.
Although Facebook Pay may help you attract new consumers and save bothersome transaction costs, it is not currently compatible with every small business website.
PINs Are Secure
Customers check out, indicate that they wish to utilize Facebook Pay, and then enter their PIN to complete the purchase.
In addition to PINs, users may use biometric identification techniques.
Customers don't have to submit their credit card numbers for every purchase using Facebook Pay.
Accessible in 100s of Countries
At the time of writing, Facebook Pay was accessible in 144 countries worldwide.
Facebook Pay, a relatively new service, presently only permits domestic transactions between Facebook members in the same country.
However, different currencies may be sent and received.
NOTE: these transactions can only be executed if both parties are located in the same nation.
Regarding the exchange rates accessible for each possible currency, Facebook maintains that they do not charge a fee for the conversion rate.
Still, they cannot ensure that the bank or service provider executing the payment will not add their currency markup.
Not Widely Used – Yet
Despite having billions of users, Facebook's commercial payment processing platform has failed to become as widely used as Cash App or Paypal.
This is because almost any client can use PayPal, but Facebook Pay's audience is confined to Facebook and Instagram members.
Interested in learning more about Facebook Pay? Check out the short video below:
Pros
All-in-one app, no need to download anything if you have Facebook installed.
Bank details are not required.
Easy to use.
Cons
Facebook Pay does not currently offer cross-border remittances.
Slow customer service.
No bank-level coverage or insurance.
Xoom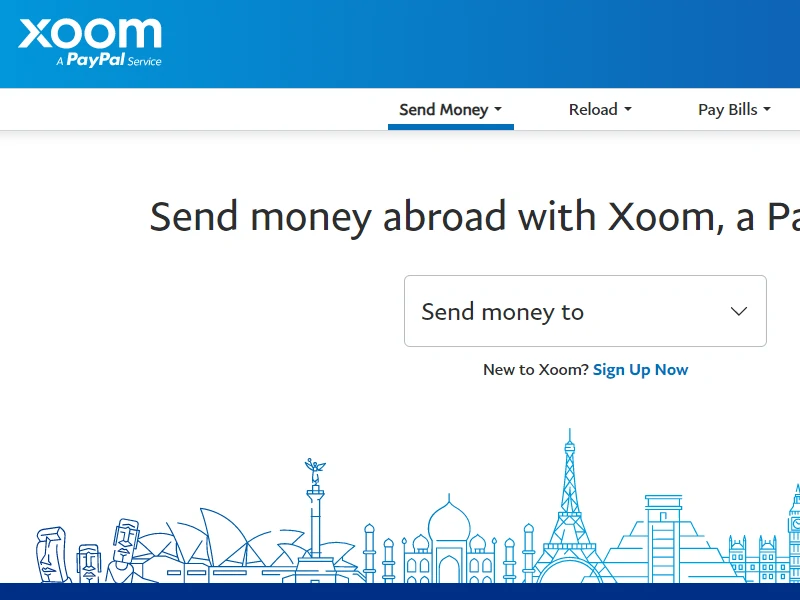 Xoom was set up in 2001 and is owned by PayPal.
Since it's not the cheapest, the P2P payment app might not put it at the top of the list.
But Xoom has services that other transfer services don't have.
Send Money Internationally
Xoom is especially useful if you want someone in another country to be able to get cash or if you want cash to be sent directly to someone in another country.
Xoom can also be helpful if you pay international bills or add money to a cell phone account often.
Must Have PayPal
To use Xoom, you must be at least 18 years old and have a PayPal account or sign up for one.
It's a little hard to figure out how to sign in since you can use either PayPal or Xoom, but the PayPal and Xoom passwords are the same.
Xoom lets people get money through their bank account, debit card, or digital wallet.
They can also pick up money at one of the thousands of Xoom-affiliated locations worldwide or get cash sent straight to them.
A Xoom user can add money to a prepaid mobile phone account or pay international bills.
Charges, But Fast
No matter how much you send, Xoom charges a fee of $4.99 or less for transfers from bank accounts to many places.
Most of the time, money arrives within minutes, even from a bank account.
With some competitors, this can take up to a week.
By verifying your personal information on Xoom, you can send up to $50,000 daily to a person's bank account.
If you do the same transactions often, Xoom lets you save contacts so you can do the same thing again.
If you turn on push notifications and tap the "get text updates" button after confirming a transaction, the Xoom app will send you transaction updates by text message.
You can also check the status of any transaction at any time by tapping "activity" and choosing a transaction from the list.
International Bill Pay
You can pay bills in other countries with Xoom, one of its features.
Here's a list of bills that can be paid:
Water
Phone
Electricity
Internet
Cable
Bundled plans
But only Costa Rica, Guatemala, Dominican Republic, El Salvador, Honduras, Nicaragua, Jamaica, and Mexico can pay their bills.
So, you can't, for example, pay bills to companies in the United States.
Compared to Other Apps
One of Xoom's competitors, Remitly, is similar to Xoom in that it lets you deposit money into an international bank account, pick up cash, or send it to your home.
But Remitly lets you send money to a mobile money account, which lets you send money digitally between mobile devices, while Xoom doesn't say that it can do that.
Wise and Xoom are both in the business of sending money abroad, but Wise is a step ahead because it has its debit card.
With a Wise card, a person can get up to $100 out of 2.3 million ATMs worldwide for free every month.
Pros
Transfers to 160 countries are supported.
If you fund with a bank account, it is inexpensive.
Minimum transfer amounts are low.
There are several transfers and delivery techniques available.
Customer service in several languages.
The receiver is not required to utilize Xoom.
Xoom allows you to pay your expenses.
Cons
Some destinations take longer.
Transfer limits.
Card funding carries high fees.
Exchange rates and fees are higher than competitors.
Chime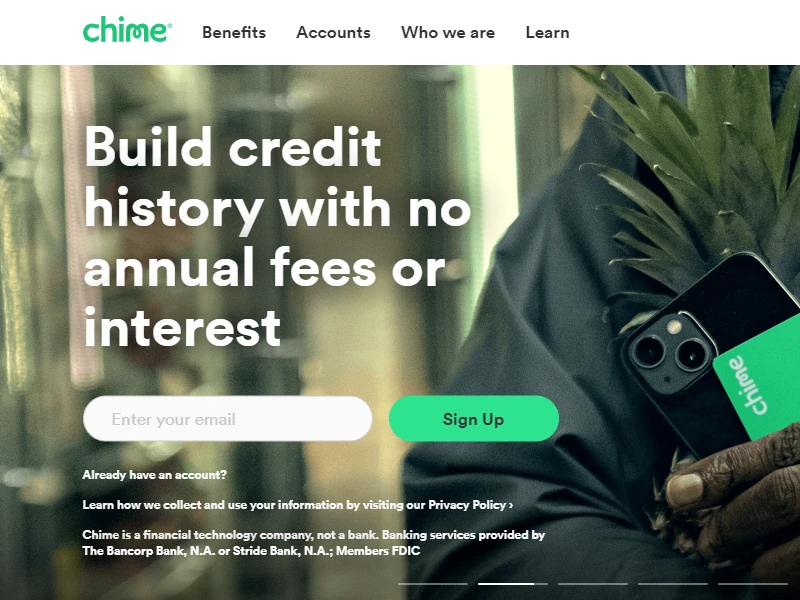 Chime is a financial technology company that is only available online.
It works with Bancorp Bank and Stride Bank to provide checking and savings accounts.
Chime makes things easy by offering one checking account, one savings account (with almost no fees), and one secured credit card, all of which are tied together in a nice-looking mobile app.
Chime also has some unique features, such as tools to save money automatically, free cash deposits at certain locations, and the option to get your direct-deposited funds up to 2 days early.
Read our related article, Can I Use Chime With Cash App? If you need to move your money from Cash App, read this!
Have Both Accounts at One Bank
Members have to open a checking account first, and then they can also open a savings account.
This could be the best way for people who want to open both accounts at the same bank.
The maintenance fee for the Chime Checking Account is $0 per month, and this account doesn't need to have a minimum balance.
Chime Savings Account
The APY on the Chime Savings Account is on par with some of the best rates for savings accounts.
You can access a Chime Savings Account with any amount.
No matter how much money is in it, you won't have to pay a monthly maintenance fee.
Chime's Savings Account is FDIC-backed, just like its Spending Account.
Even if Chime goes out of business, which isn't likely, your savings are safe up to $250,000.
It also lets you move money from your savings account to your checking account as often as you want, which is something not all banks let you do.
Secure App and Credit Card
High marks have been given to Chime's mobile apps for iOS and Android devices.
They let you check your balance, move money between accounts, pay bills, deposit checks from a distance, find ATMs near you, and turn on or off your debit card.
Chime has a Secured Chime Credit Builder Visa® Credit Card that you can get even if you have bad credit.
This card is for people who want to build their credit.
ATM Fees
When Chime customers use an ATM outside the MoneyPass® and Allpoint networks, they have to pay $2.50.
It is one of the few banks that charges its own fee for using an ATM outside its network.
You could pay even more if the ATM owner also charges a fee.
Another problem is that you can only use the mobile check deposit feature if you have signed up for a direct deposit.
Pros
Savings APYs are competitive Automated savings solutions that help you improve your financial habits.
Get your direct transfer up to two days earlier.
Get a Chime card to spend and withdraw money with.
Access to over 60,000 ATMs.
Create credit with no credit checks or costs.
Cons
Mobile check deposit is only possible if you have direct deposit set up.
Some services have spending limitations, such as withdrawal and purchase limits.
Some services, such as fee-free overdrafts, are only available to qualified consumers.
There are no multi-currency account alternatives available; costs for using your card abroad may be greater than in the United States.
Final Verdict On Best Cash App Alternatives
Now that you've compared the 10 best Cash App alternatives, which one is best for you?
Zelle and Chime Best Banking
In our research, Zelle and Chime are your best option if you are looking for a better banking solution.
Zelle may already be built into your bank's mobile app, so you don't have to download another app and use a 3rd party app to make simple payments.
Chime is a good fit for customers looking for simple banking services with no monthly maintenance fees or minimum balance requirements.
Venmo, Google Pay & Apple Pay are Best P2P
If you are looking for a P2P money transferring app, the best alternative to Cash App is Venmo, Google Pay, and Apple Pay.
However, Venmo transactions are not 100% private.
PayPal Offers Best for Businesses
If you are a small business owner, then PayPal will suit you best.
And if you are doing business on Facebook or Instagram, you can take advantage of Facebook Pay.
Wise, Xoom, & Remitly Are Best Internationally
Wise, Xoom, and Remitly are the best choices for international money transfers, with more than 100 participating countries.