Can I Load My Cash App Card at ATM? (NO – and Here's Why)
Can I load my Cash App Card at ATM locations?

Unfortunately, no. Since Cash App does not function as a regular bank, you cannot add money to it at an ATM, as you can with certain popular debit cards.
That being said, adding physical cash to Cash App is easier than you may think. You can find the nearest location to add money to your Cash App right from your app. Read on below to find out how!
Can You Put Money On a Cash App Card at an ATM?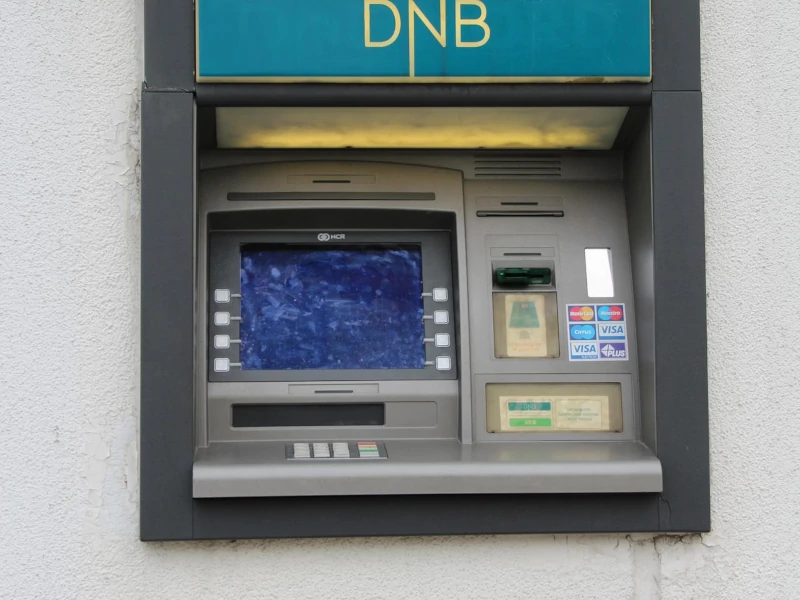 No, you cannot. Cash Cards can only be used to withdraw money from ATMs.
Why Can't I Deposit Money to a Cash App Card at ATMs?
Cash App, as well as other financial institutions, are unable to deposit cash at ATMs if a bank only operates online.
Most debit card providers will only take ATM deposits at their own ATMs. This means a cash deposit to your Cash App card is not possible since Cash App is a peer-to-peer (P2P) payment platform with no ATMs.
You may, however, transfer funds from your normal card to your Cash App Card in a multi-step process. You can also add physical cash to your Cash Card from any participating stores.
Alternatively, you may use your Cash App card to make purchases online or in-store and withdraw funds directly from your debit card.
How to Add Cash to Cash App Card
Follow these steps to add money to your Cash App balance:
On the Cash App home screen, tap the Banking tab.
Click the Add Cash button.
Select a dollar amount.
Select Add.
To confirm, use Touch ID or enter your PIN.
Where Can I Reload My Cash App Card?
You can deposit paper money into your Cash App balance at participating retailers.
Deposit Locations
At the time of this post, paper money deposits are accepted at the following locations:
Walmart (Customer Service Desk/ Money Centers)
GoMart
StopNGo
Dollar General
Speedway
H-E-B
Sheetz
Family Dollar
KwikTrip
How to Find the Nearest Cash App Deposit Location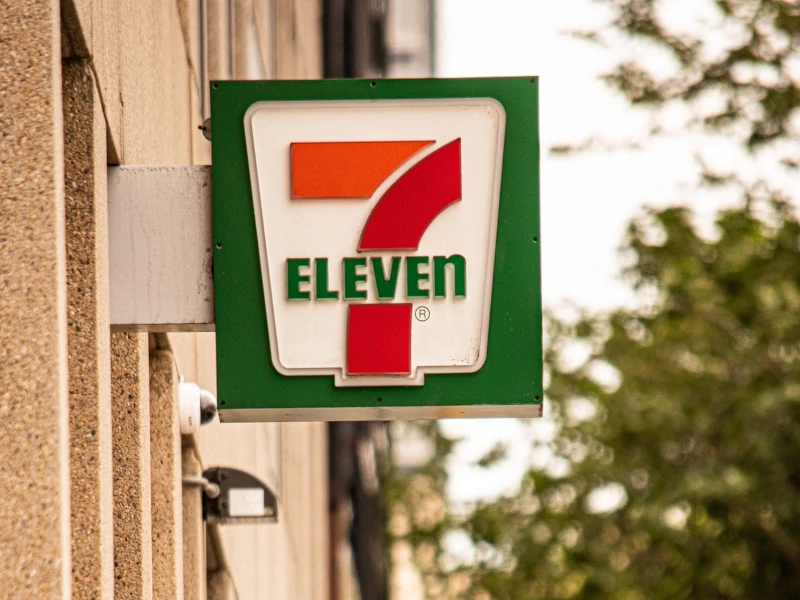 Locate a deposit location near you by navigating to the Paper Money section of your Banking tab and clicking on the map.
To do so, follow these steps:
On the Cash App's home screen, select the Banking option.
Choose Paper Money as your payment method.
Choose Find a place near you, or put an address in the search field to find a location near you.
You can use the choices on the screen to get directions or copy the address into your chosen navigation app.
How to Add Paper Cash at a Participating Store
Once you've found a convenient location, use one of these two options to add money to your Cash Card.
Method 1: Asking Cashiers
Tell the cashier you'd like to add funds to your Cash App using your barcode. If they don't know how to help, tap the "?" on your map to show them the guidelines for adding money.
After the cashier examines the barcode on your Cash App, give them the cash you want to deposit. Your Cash App balance will be updated automatically.
Note: Always keep a copy of your cashier's receipt.
Method 2: Asking to Swipe Card
Some businesses may need you to scan your Cash Card to deposit paper money. To deposit using Cash App, they need to scan the barcode.
The cashier might ask you to swipe or put your card in to make a deposit. Instead, tell them to scan the barcode.
ATM Fees On Cash Card
Cash Cards are accepted from any ATM for a $2 fee imposed by Cash App. Most ATMs will also charge you an extra fee if you use a card from a different bank.
Once you've received $300 (or more) in qualified direct deposits, Cash App will refund you for three ATM withdrawals every 31 days, up to $7 in fees for each withdrawal.
Free ATM Withdrawals On Cash App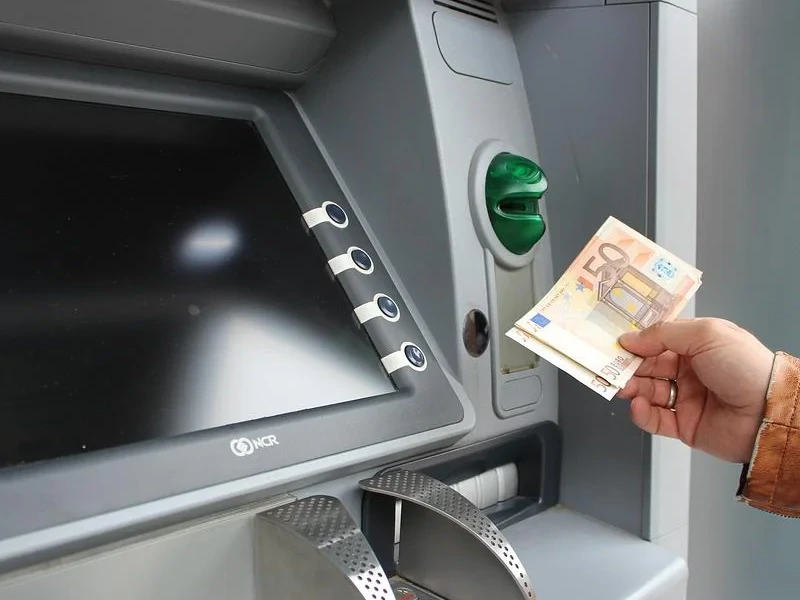 Cash App automatically reimburses ATM expenses, including ATM operator fees, for users who receive $300 or more in monthly paychecks. UI deposits are also eligible for ATM refunds.
After successfully activating free ATM withdrawals, any qualified deposit received will add an additional 31 days of ATM charge reimbursements.
You can examine your completed direct deposit form at any time by tapping Get Direct Deposit Form and choosing View Previous Form.
Cash App will repay up to $7 for each withdrawal for three ATM withdrawals every 31 days if you receive qualified direct deposits totaling $300 or more.
Can You Deposit a Paper Check On Cash App at an ATM?
No, you cannot. Right now, Cash App only allows withdrawing money at ATMs. However, paper money can be deposited into your Cash App balance at the participating stores mentioned above.
FAQs
Can I Use My Cash Card at any ATM?
Cash Cards can be used at any ATM for a cost of $2. As a general rule, ATMs that accept cards from multiple banks will add an extra fee to the transaction price to cover their costs.
How to Check Cash App Card Balance After Recharging?
After paying at a participating store, just log into your Cash App on your mobile device to see your updated amount. Your cash may take up to 10 minutes after the refill transaction to show up.
Why Can't I Load Money On My Cash App Card?
Before adding cash from their bank account, users must first check their balance. We often pick a low-balance account and later encounter this difficulty.
If you use a card to add money to your wallet, it should work. Also, make sure you have a solid internet connection and the latest version of Cash App.