First Time Home Loans with Zero down- a Complete Guide 
Have you been employed for the first time or just started self-employment recently? Are you wondering how you should go ahead and utilize your very first salary to cater for various needs, including getting yourself a beautiful and comfortable home? If you require a loan to purchase a home, then know that there are institutions that give first time home buyer loans with zero down.
Most mortgage loans require down payments which prove to be very expensive. Most people get stuck at this point. You don't need to be among them. If you need to know how you go about it to get home loans with zero downs, then you are at the right place. 
 Renting a home is very expensive when you calculate the monthly dues over a long period. Moreover, it does not give you a sense of ownership and most times. You might feel a foreigner in that house. Owning a home is a common dream for many people. Having a home, you will always be proud to departure and arrive at that home every day. 
How do you get your first time home buyer loans with zero down?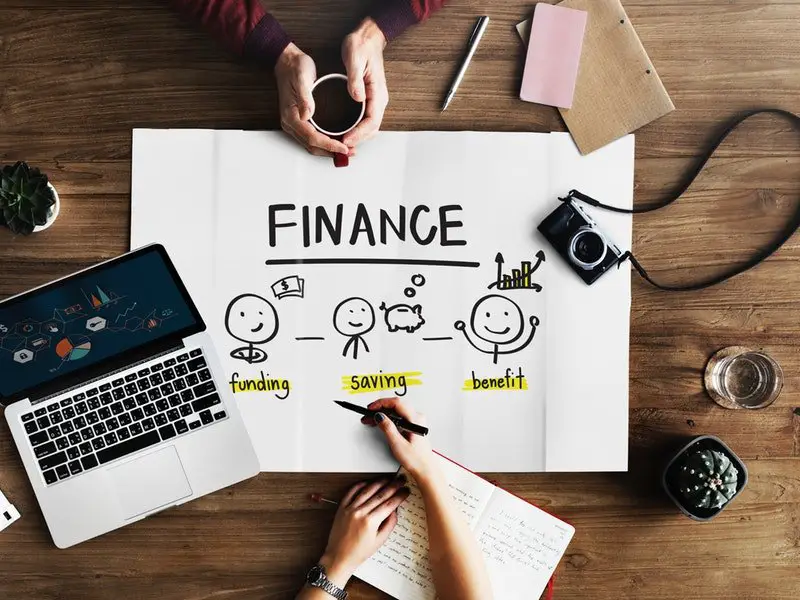 This article will give you the best information on how to get your first home loans without parting with down payments. Loans should never shake your financial stability. A right home loan should put you in a position to attain your business goals without difficulties.
This means that the loans should allow affordable monthly payments and at the same time being in a place to fund other projects. As a first time seeker for home loans, your main objective is to reduce upfront payments from your pocket. 
Most home loan programs allow third party involvement when it comes to settling down debts. You can get financial support from relatives such as your mother or father, or even a brother. It means that you do not necessarily need to part with money from your pocket.
So a first time home buyer can get a decent home. Some credit unions also offer 100% financing mortgage loans for buying homes. You must prove that you are capable of affording the monthly dues for you to get a home loan from them. Otherwise they won't bother giving you that loan you want.
The loan application is a natural process. Once you make up your mind that you need a home, then getting started is very simple. Home loan lenders are out there wishing that you knock their doors like today.
How do you get started?
The internet is here to help you. You can visit mycreditunion.gov and find out the best credit union you can join. Alternatively, you can inquire from friends and relatives on the best options available. You can apply online, or call the hotline number provided for proper guidance.
Some first time home buyer government programs with no down payments include USDA 100% financing, VA loans for veterans, and Navy Federal Loans. Others such as HUD First Time Home Buyer Programs, 203K Rehab Loans, FHA Home Loan Program, and Good Neighbor Next Door Program have little upfront fees.
Let us go into details of each kind of loan and see how it works. You will also understand how to transfer money using routing number and account number with ease.
USDA Housing Loans
This house loan is for eligible Americans living in rural areas. The United States Department of Agriculture (USDA) cannot give any urban citizens a mortgage loan whatsoever. However, those living closer to urban centers may be eligible for first time home buyer government programs.
In addition to the above, the applicants must fall under the low-to-moderate-income citizens. You should also have a credit score ranging from 600 – 640. A guarantee upfront fee of 3.5% of the loan amount is required. They offer 100% financing to those eligible. USDA Housing Loans are among the cheapest loan programs in the US.
HUD First Time Home Buyer Programs
There are various first time home buyer assistance programs in each state. HUD portal gives all the requirements for one to get this loan. You can access the same information from the county websites. Residents in public housing can access loans to buy the very homes they are renting through HUD's Public Housing Program.
FHA Home Loan Program
If you have a good credit score of 580 and above, then you have a chance to try FHA Loans. All you need is 3.5% down payment, and you get started. This down payment can be from a relative or a close friend. You get your new home at zero upfront payments.
These loans are very beneficial to first time home buyers as the criteria are more flexible as compared with other loan programs of similar nature. The most interesting thing about FHA Loans is that the closing costs are rolled into the loan; thus, it is not compulsory to pay the down payments. The main points to note on the FHA Loan requirements are that you need;
Tax returns, bank statements and paycheck stubs.
Stable employment
500-579 FICO score with 10% down
Mortgage Insurance Premium
580 + FICO score with 3.5 % down
Primary residence only
VA Loans
VA loans are simply Veterans Affairs loans.VA loans have been available since World War II. The credit is available only to the military families and veterans. Either working or retired, you qualify for first time home buyer loans with zero down. They offer 100% financing.
However, the government has set a limit for this kind of home loan. The maximum amount you can get as a beneficiary is $424,100. Apart from allowing a zero down payment, VA Loans give mortgage insurance of 2.5 points.
You must obtain a Certificate of Eligibility (COE) from a VA eligibility centre to prove that you serve or served in the military. Moreover, you must have a debt-to-income ratio of 41%. VA Loans are the cheapest in the United States mortgage loan market. They are very efficient to first time home buyers.
Navy Federal Loans
This is the largest credit union in the United States of America. It is restricted only to the US Department of Defense personnel together with their family members. It offers 100% financing to the eligible members. The only difference of Navy federal loan program with the VA loans is that it provides lower funding fees of 1.75%.
203k Rehab Loans
203k Rehab Loans are an extension of FHA loans. Its unique feature is that they give you credit for purchasing a home plus cash to make any repairs and renovations as a single loan. You get freed from getting two separate loans. They are thus the best loan institution to fund a rehab house. 203k Rehab loans have similar requirements to FHA except that their score is higher. It must be a minimum of 640.
Good Neighbor Next Door Program
This kind of loan offer is given by HUD. It provides teachers, firefighters and police officers homes for 50% off. If eligible, you need $100 for a down payment.
Having discussed a lot about various home loans, you also need to know more about the payment means. Most payments are now done online using phones and other electronic devices. However, other means such as the use of checks are also used.
How to Transfer Money Using Routing Number and Account Number
Routing and account numbers are required when making online payments. A routing number is a nine-code digit number used to identify the place you opened your bank. This number is most useful while making international transactions. The number is found on the account page for online bankers. Checks have it at the left of the account numbers and at the bottom. The banks need the routing number and the account number to identify which bank is the recipient. 
USA banks mostly use the routing number. If you have both the routing and account number of the recipient, you can transfer money from your account directly to the account of the recipient. The bank officials can show you how to transfer money using routing number and account number. The funds can take up to four days to reflect on the recipient's account.
There are banking apps that can help you send money to other people's accounts. You can send money to someone else by entering the name, routing number and account number. And then the amount you wish to send.
Some people use wire transfer. As the sender, you go to the bank and present the name, the address, the routing number and the account number of the receiver. You then fill a request manually or online to the bank to send money to the recipient's account. The money mostly reflects on the same day on the receiver's account. However, sometimes it may take one or two days. It is a safe method of transferring money.
This method is secure to make your home loan monthly payments. The charges for domestic transactions are minimal. International transfers might be a bit expensive.
Bottom line
Having gone through all the above information, you can now decide which program suits you.  Many people wish to live well, but they face financial constraints and find themselves without sufficient money to build a house from scratch out of their pockets. It is now clear that getting an affordable loan can help you live a good life. Why don't you consider any of the first time home buyer government programs that suits you?