How To Delete Your Chime Account: A Step-By-Step Guide
Chime is a trendy San Francisco-based financial services software company founded in 2013. It's a fee-free online bank without a bank charter. Instead, it works with FDIC members such as Stride Bank and Bancorp Bank.
Despite its popularity, it's not for everyone, and many users wonder how to delete their Chime account successfully, which can be a tedious and confusing process.
In today's article, you'll learn how to delete your Chime account permanently!
Table of Contents
Can I Trust Chime?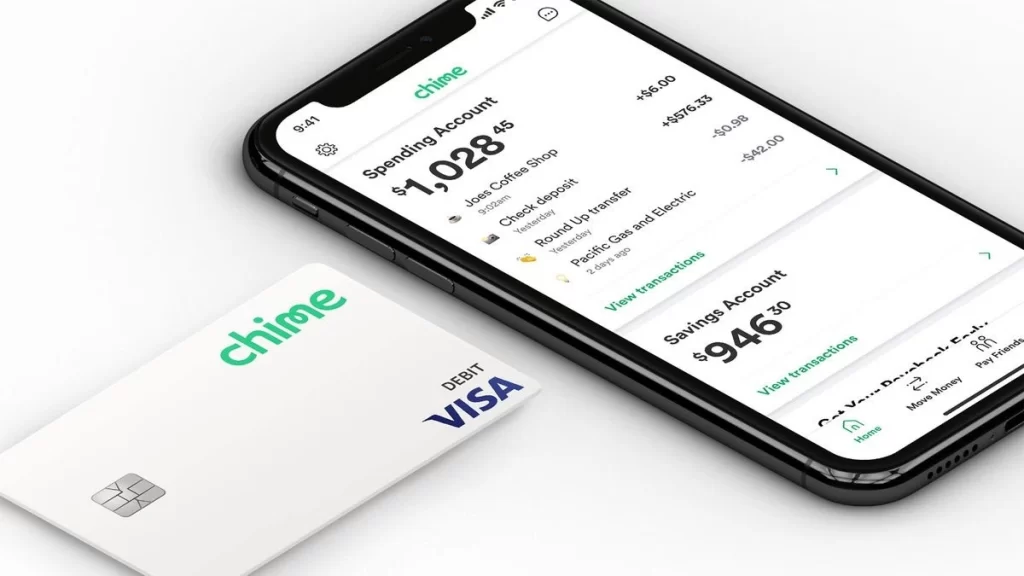 Chime isn't your traditional bank, but Chime accounts still have FDIC insurance, so they're safe to store your hard-earned money.
The best part? They don't have monthly fees or overdraft fees.
This online bank allows people to round up shopping to the next dollar and save the remainder. However, cash is hard and comes with costs.
Also, people who've reported fraud in their Chime accounts have had their accounts frozen during the investigation, which can be a big inconvenience for users.
Another downside is that online transfers have a daily limit of $200. Also, a mobile check deposit is a possibility only if you're signed up for direct deposits.
Other than that, it's a good fee-free online bank.
If you want to maximize savings account interest in online accounts and prefer getting paid via a direct deposit, Chime is your best option. However, you must have access to other bank accounts to make transfers.
Overall, you can trust Chime.
However, if you still want to proceed with the cancelation, check the following reasons why people delete Chime accounts and make a well-informed decision.
If you want to know more about how Chime works, see our related article, Can Someone Send Me Money to My Chime Account: How Chime works with Cash App, Paypal, Zelle, and more…
Why You May Want to Delete Your Chime Account
Chime has made a name for itself presenting itself as a fee-free online bank. However, it's not a real bank, but rather a financial technology company that provides banking services utilizing other banks.
The partnering banks take full responsibility for handling the transactions that take place via Chime, and since it's not a real bank, it has experienced different issues with the law.
According to the state law in California, this company isn't allowed to call itself a bank. So, as of May this year, Chime isn't allowed to use the term "bank" in future advertisements.
People rush to delete Chime accounts because of the rumors that Chime has deleted accounts without a good explanation or any prior notice. That sounds incredibly sketchy!
Chime has attributed this as a result of fraud prevention strategies deployed by the company. However, that's not the worst part. Allegedly, users have been stripped of their hard-earned money.
Some people have claimed that they were denied a balance of thousands of dollars. This was outright illegal and unfair. Some of these issues were resolved. However, others stayed unsolved.
Trying to recover lost funds with these online "banks" is always a slow and painful process.
Chime is a relatively small company that's been around for less than a decade. Nevertheless, it seems to have gained a lot of unfounded complaints because of accounts being disabled against the user's will.
Many of the complaints were found to be labeled inconsistently or mislabeled. After learning about these issues, you might want to reconsider your choices and delete your chime account.
Can You Close a Chime Account?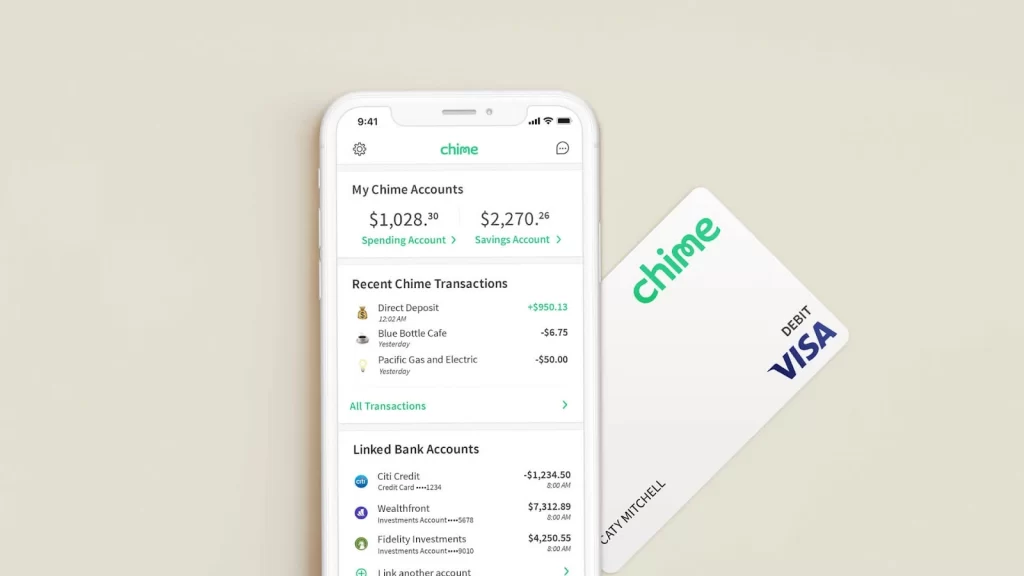 You can close a Chime account by contacting Chime's Member Services team at [email protected] or by calling 1-844-244-6363.
If you close your Chime Savings Account, your savings will be sent to your Chime Spending Account.
However, if you want everything deleted, take the following steps before you delete your Chime mobile app.
How to Delete Your Chime Account
First of all, make sure there's no balance left in your account. Then, unlink your bank accounts and cards. Don't forget to cancel pending payments and clear your dues so your balance isn't negative.
Otherwise, Chime won't let you delete your account. Finally, send a cancelation request to [email protected] and wait for a response. Now, let's go through the whole process step by step.
Step 1: Unlink All of Your Accounts From Chime
Though it may sound unnecessary, we highly recommend that you disconnect every other account from your Chime bank account before canceling it.
You may have Chime cards associated with the account but you'll likely have other bank accounts for transfers connected to it, as well. This is a great thing to do to avoid any unexpected issues when it comes to extra costs or accidental fees.
Also, transfer all of your money in the Chime bank account to other accounts like Cash App or Paypal for a smooth deletion. Once you're done, it's time to send some emails.
Step 2: Send an Email to Chime
The only valid way to delete a Chime bank account is to ask that it's canceled. You can do this in two ways, but we recommend that you use both for a sure cancelation before you delete your Chime mobile app.
First, send a cancelation email to Chime at [email protected].
Specify that you want your Chime bank account deleted in the topic of your email. We suggest "Request to Delete My Account" or "Delete Chime Account Request".
Keep everything short and straight to the point. That way, anyone at the company searching for quick queries will likely pick your email up a lot sooner and act on it.
You can use the template below for your email to successfully delete your Chime account. This template contains all Chime would need to cancel it quickly.
"Chime team,
I'm writing this email to ask that you delete my Chime account permanently.
Here's a summary of the details of the bank account that I would like deleted:
Account name: (insert your account name here)
Account number: (insert your account number here)
Account address: (insert your account address here)
I would like to delete my Chime bank account because (insert your reason(s) here).
If you have any questions about this or need other information to proceed with my request, please don't hesitate to contact me.
Thanks for your time!
(insert your name)"
Step 3: Contact the Customer Support Team and Ask to Delete Chime Account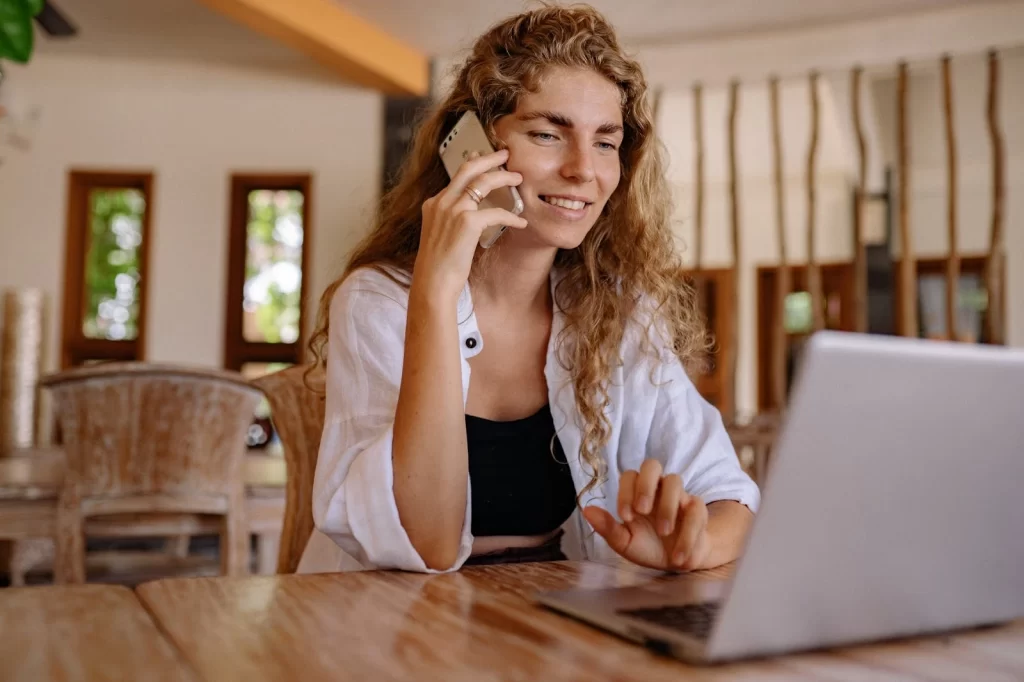 Once you're done with the email, just sit back, relax, and give it time.
However, if you're looking for a quick fix, you may want to consider contacting Customer Support.
Rather than just sending an email, you can call the Chime team, and notify Customer Support that you've sent a cancelation request so they can address the problem the same day, if possible.
Chime's Customer Support number is 1-844-244-6363. Write down your account number and other important information that customer support might request before you call.
Start the conversation by asking about the account's status of your Chime account. Then, proceed by asking for the account's deletion. State that you've already sent a cancelation request by email.
If days go by without the team taking any action, you can follow up by calling again.
Chime has a large user base, so you may have to remind the team to delete your Chime account more than once. We suggest doing it as soon as possible after sending the email so that you can prevent any unnecessary delays.
Finally, delete your Chime mobile app!
Watch this video for a summary of how to delete your Chime account:
Final Tips
When it comes to how to delete your Chime account, just as long as you follow this step-by-step guide, you should be able to get your Chime account canceled without any issues. Remember to unlink all your bank accounts linked to the account.
Once you delete the Chime mobile app from your smart device, notify the customer support team by calling just to follow up. Be concise with your words in your email and keep yourself updated on the status of your Chime account.