How to Get Credit One Bank Platinum Visa Card for Rebuilding Credit
Are you in a serious bad credit situation that is barring you from getting financial services such as loans and lines of credits? If that is the case, then relax as today, I have brought a solution on how to prevent further suffering. You need to start building your credit score now. The Credit One Bank Platinum Visa for rebuilding credit is a good option on that matter.
There are other credit cards from different banks, as well as other financial institutions that can also help in improving your credit score with time. However, having sampled all of them, the final decision landed on the Credit One Bank Platinum Visa card. Later in this article, you will learn why the card is useful in helping you raise your credit scores within the shortest possible.
Credit One Bank Platinum Visa is an unsecured credit card. It means that you will not need to pay any deposit to get a credit. Although the credit limit is small, it is an excellent option to consider. The card is a good option on how to improve credit score in 30 days. Remember that you will have to make timely payments to realize the usefulness of the card.
What Are The Main Features of Credit One Bank Platinum Visa?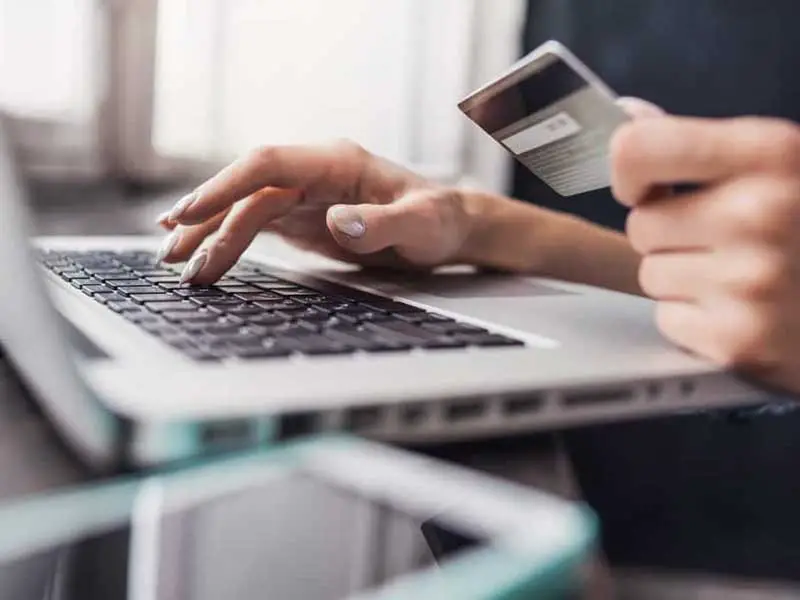 Like any other credit card, Credit One Bank Platinum Visa has various characteristics that distinguish itself from the others.
First of all, the card issuer has a minimum limit of $300 on this card. It means that you can get at least a $300 credit limit each month. The maximum limit depends on your score. The amount may be low, but remember that you are just building your credit and so you should not depend on the money so much for your various financial needs.
Secondly, prepare to pay an annual fee of between 0$-$99. That will be an affordable amount of money that will be easy to pay. Moreover, the regular APR will be 19.49% – 25.49%, which is variable.
Upon getting this card, you will benefit from cash backs when you purchase any product from designated stores. The issuer gives you a 1% cashback on all eligible purchases. The purchases include gas, groceries, and phone services.
Transactions with Credit One Bank Platinum Visa cards are a bit costly. For your information, the card charges 3% as a foreign transaction fee. Other cards may charge lower than 3%. If you transfer money using the routing number and account number to another bank account outside the US, then you have to pay a 3% fee. For example, if you send $100 to someone in a foreign country, then you will part with 103$ since 3$ is the transaction fee.
Who Can Get the Credit One Bank Platinum Visa Card?
Anybody with a credit score of between 350 – 850 can get the card. That means poor to excellent credit scores are eligible to utilize the services of Credit One Bank Platinum Visa card.
If you cannot afford to pay a deposit to get a secured credit card, then the Credit One Bank Platinum Visa card is right for you. As I said earlier, the credit card is unsecured. It can give a limit of $300. However, people with good credit history may get credit limits of up to $3000.
Again, the credit card is only suitable for people with bad credit. Although it is open to all credit scores, it might not be economical for someone with a credit score of 800 because of the little credit limit.
What can you do with the Credit One Bank Platinum Visa card?
There are various activities you can do with this card. Even though it is suitable in helping you boost your credit score, it allows you to utilize it just like the other ordinary credit card.
With the Credit One Bank Platinum Visa card, you can buy goods and services from groceries and supermarkets. You can also purchase products online from shops such as Amazon, Walmart, and eBay, among others. Furthermore, you benefit from the 1% cashback.
Secondly, you can recharge another account using this card. Just like you can transfer money from one debit card to another, you can also transfer money from a credit account to another account, which could be either a credit account, debit account, or a prepaid card account.
Also, you can withdraw money from your account at any ATM branch accepting the card. Sometimes you may need cash to utilize in stores that do not accept card payments. In such a situation, withdrawing is the only solution if you do not have any other money at hand.
Why Should One Get the Credit One Bank Platinum Visa Card?
The Credit One Bank always reports all your credit information to the credit bureaus every month. It helps you to gain credit scores within a short time. Moreover, you will be able to access credit scores online. Checking your score at Experian will cost you nothing.
Also, the card has a low regular APR. Moreover, as I mentioned before, you will receive cashback on any eligible purchase you make using the card.
Above all, you can open a bank account with no deposit required to get the card. It is because the card is an unsecured one and thus requires no deposit. Also, the card has 0 fraud incidences due to high-security measures by the bank. If fraud happens, you are not liable to it.
How Do I Get the Credit One Bank Platinum Visa card?
First, you need to open an account with the bank. Of course, you should check if you qualify by checking your credit score. A score of below 350 may not allow you to get a credit.
During application, you should provide all information required, which includes your full name, your email address, your phone number, your physical address, and the government's identity card.
The application is simple and easy to undertake online. You only need to have all details ready before applying. You can use your smartphone or computer to apply.
Can You Pay the Credit One Bank Platinum Visa Card Debt with a Debit Card?
You can pay your credit card debt with a debit card online by using your smartphone or computer. You just perform the usual money transfer process whereby you have to input your card number and PIN to authorize the transfer of funds from your debit card to the credit card account. The amount of money you send should reflect within the shortest time possible. A new credit limit updates automatically.
You can also pay your credit card debt by using another credit card. Moreover, a prepaid card also helps you to send money to a credit card account. In addition, you can decide to pay your credit card debt by depositing money directly into your account. Again, if you are employed, you can have your salary directed to the Credit One Bank Platinum Visa card, whereby your debt repays automatically.
Moreover, you can use other institutions such as 7-Eleven, Kroger, MoneyGram, or Western Union, at your location to pay your credit card debt. However, charges are high if you pay your debt using the third party financial institutions.
After How Long Will the Credit Limit for Credit One Bank Platinum Visa Card Increase?
Your payment history determines how your credit limit will increase. If you make timely payments, it means that your credit scores will improve with time. As scores increase, your credit limit also increases significantly.
Also, if you want to gain scores faster, ensure that you do not spend very much. You should make sure that your overall credit usage each month is 30% of the credit limit.
Alternatively, you can request the bank to increase your credit limit after some time instead of waiting for automatic adjustments. If you have many financial needs, asking for a credit limit increment can be a good idea. Things like school fees, student pocket money, and so on require a substantial amount of money. A student with a prepaid card needs you as the guardian to keep on recharging the card.
For your information, you can send money to someone without a bank account using your credit card. A prepaid card for your schooling child is an example of such accounts. It is not a must to have a bank account for you to get a prepaid card.
Which Credit Cards are Similar to Credit One Bank Platinum Visa Card?
Various credit cards operate the same as Credit One Bank Platinum Visa Cards. They include Fingerhut Credit Account, Indigo Mastercard for Less than Perfect Credit, and Firestone Credit Card, among others.
Which Are The Advantages And Disadvantages of Credit One Bank Platinum Visa Card?
ADVANTAGES
No opening deposit is required
Credit score increment
Low APR
Cashback on all eligible purchases
Low incidences of fraud
Free credit score checks at Experian
DISADVANTAGES
Complex annual fees
Foreign transaction fee
High-interest rates
Bottom Line
Credit One Bank Platinum Visa Card is an excellent option to increase your credit scores. It can be very useful for young people who are starting financial life, parents wishing to limit their children's expenditure and people who fall into a bad credit category. Although the credit limits are low, the card is perfect when it comes to raising your credit scores. As long as you utilize the card well, you will find yourself with excellent scores with time.