The 5 Best Personal Loans from a Credit Union
Personal loans are crucial in our day to day financial requirements. Sometimes we have inadequate money to pay for emergency issues such as hospital bills, school fees, electricity bills, house rent, among others. In such a situation, we visit a financial institution and request for a personal loan.
Loans labeled as personal loans get paid over a short period. Most financial institutions expect you to pay back the credit within a period of 1 – 5 years. Some loans could be minimal to get paid within a few months. You are always required to understand all the terms and conditions before you decide to take a loan.
Some people rush through the terms and conditions and just put their sign. It can cost you as much as you might fail to fulfill the necessary requirements leading to hefty penalties. This article is going to focus on personal loans from credit unions. We are going to take you through the best personal loans from a credit union. A credit union is different from a bank and Small Micro -enterprise financial institutions.
What is a Credit Union?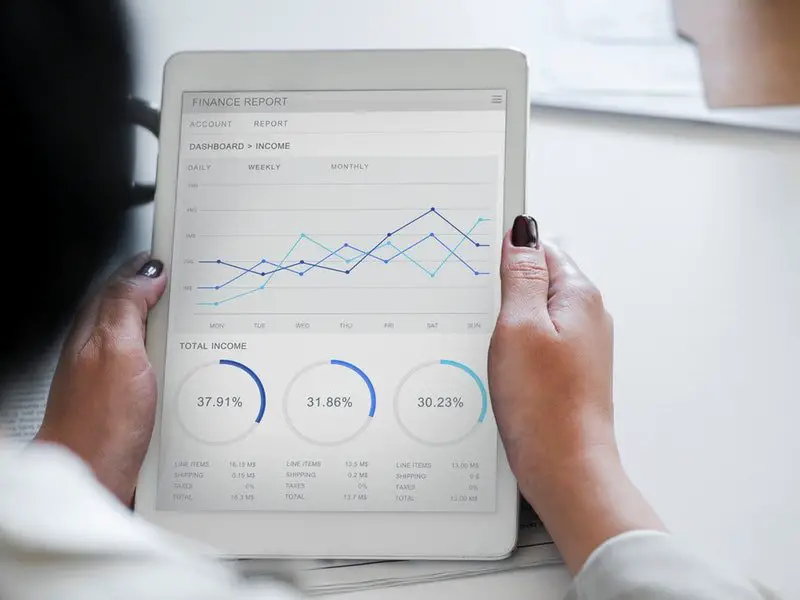 Credit unions are non- profit financial organizations. They get created by members sharing similar economic situations, living in a particular area, worshiping in the same church, studying together, or any other ordinary thing. The main aim of credit unions is to uplift the members financially. Some people call it financial empowerment. Most credit unions allow digital money transfer. You need to know how to transfer money using routing number and account number to have a smooth way of repaying your loan even when far away.
They set rules and regulations that must be met by each member. If you meet the laid down requirements, then you get registered. You must pay a one-time registration fee to become a member. In addition to the registration fee, you must deposit a certain amount of money. After carrying out all the requirements, then you qualify to get a loan after the specified period after becoming a member.
Credit unions may not bother to check your credit score. As long as you are registered member, you are likely to get a personal loan from them. It means that, even if you have an excellent credit score, but you are not a member, a credit union is a no go zone for you. Credit unions offer both secured and unsecured personal loans.
For secured loans, you have to provide security. It may be your car or land title deed. They get used as collaterals. In case you are unable to pay, you agree that your car or land can be sold to recover owed money.
On the other hand, unsecured personal loans do not require security. If you have good repayment history, then you can quickly get an unsecured loan. The two aspects happen even with banks. Banks may give you either secured or unsecured personal loan. 
What is the difference between a credit union and a bank?
Although the two deal with money, they are different in the way they operate. There are several differences between a bank and a credit union. They include the following.
A credit union has higher interest rates on your money. Banks may have slightly lower interest on your savings per given period.
A credit union emphasizes on customer care while banks mainly have interests in profits.
Credit unions are mainly localized. Banks have branches covering a vast geographical region.
Most credit unions offer cheaper checking services as compared to banks that charge a bit higher for transactions.
Loans from credit unions are cheaper than those offered by banks. Although you may find banks with free checking accounts with no deposit, the banks cannot be less expensive than credit unions.
How do you apply for membership in a credit union?
The process of application to be a member varies with each credit union. Some unions allow you to apply online and complete the whole process online. Others require you to visit their branch to get registered physically. Either way, registration is always fast.
As we mentioned earlier, you need to pay a membership fee and make a certain amount of deposit. You also need to produce an identification document. Your government identity card is always sufficient for this process. Remember that the deposited money earns interest with time.
Most credit unions allow you to withdraw all your money, both principal and interest earned. However, you have to remain a member for a particular duration of time. It can be five years, ten years, depending on the constitution of the union.
You can become a member of a credit union through;
Your family member
Your church
Your employer or
Your school
What are the main types of credit unions?
We have two main types of credit unions. They include federally chartered and state-chartered. The difference between the two is the way they are insured.
Federal credit unions have insurance cover from the National Credit Union Share Insurance Fund (NCUSIF). The United States Government backs the insurance fund. This body was formed in 1970 by the Congress to safeguard deposits at credit unions. The government has covered over 98% of all credit unions in the US under the credit union insurance cover. It is a requirement for any federally insured credit union to notify the members when they want to withdraw from the federal insurance cover.
State-chartered credit unions, on the other hand, are insured by private insurance companies. A state-chartered credit union can get easily identified by the fact that it doesn't have the word `federal 'in its name.  
What are the best 5 Personal loans from a credit union?
Let us take you through the best personal loans you can get from various credit unions. Some credit unions allow online loan application and instant approvals. You can even receive it within minutes and send the money with checking account number to your needy relatives or pay for online goods.
1. PenFed personal loan
The loan gets offered by PenFed credit union. It is a military credit union, but anyone can join. The investment has allowed an interest rate of 6.49% APR. The good thing with PenFed personal loan is that it doesn't have hidden fees. It doesn't have miscellaneous opening and closing costs either. The credit is subject to a minimum monthly payment of $50. The loan amounts range from $500- $25000. They give 3-5 years repayment period.
2. Alliant personal loan
The loan is easy to apply and fast to get. The loan is deposited the same day into your account. Again, in case you fail to pay your loan on the exact day, you don't get fined for delays. You can still repay your loan ahead of the agreed date. Amazingly, Alliant personal loan has guaranteed debt protection.
In case you are unable to repay your investment due to uncertainties such as death, loss of employment, or even sickness, it can get reimbursed on your behalf. The loans APR is 5.99%-9.99%. The credit ranges from $1000- $50000. The repayment period is 1-5 years.
3. Digital Federal personal loan
To get a Digital Federal loan, you must have a good repayment history. You can have your loan reduced by 0.5% when you pay it electronically. The rate is as low as 9%. They give you any amount you wish. The repayment period is up to five years.
4. First Tech
First Tech personal loan does not have fixed rates. The rates vary with the amount of credit you choose to take. The lowest amount has interest rates as little as 9% and can go up to 14%. Again, First Tech loan application is speedy and straightforward. There are no annual fees. The National Credit Administration insures First Tech personal loan. The loan amount range from $500- $50,000. The repayment period is 2-7 years.
5. NASA Federal personal loan
Investment mainly benefits NASA employees. The union has been operating since 1949. The loan requires no security. Additionally, it has fixed monthly payments. The interest is a bit higher as compared to the others. The loans interest can go as low as 12.15%. The loan amount is $1000 – $30000. The repayment period range from 1 – 7 years.
How do credit unions assist students in getting loans?
Credit unions are ideal for students. As long as you are a member, you stand a higher chance of getting a loan. Many credit unions have personal loans for students with no income. As we discussed earlier, credit unions are only interested in your membership fee, and a certain amount of deposit, usually going up to $25. As a member of a credit union, you can apply for a student loan to take your son or daughter to school.
Bottom line
As we have seen from the detailed discussion on credit unions, it arises that, credit unions are critical to society. Emergencies do come, and you find that banks may turn you down. Credit unions will never unless you are not their members. Again, in a credit union, you earn the best value for your savings. So now you can choose wisely the best credit union that meets your needs.