How to Activate a Metro by T-Mobile Phone For Free
MetroPCS (now Metro by T-Mobile) has free phone activation for both new and existing clients. There are a variety of ways to activate new phones, including calling into customer service, going into a store, or activating online. All you need is your account information and a Metro SIM card.
Keep reading to learn more about how to activate a Metro by T-Mobile phone for free, whether you're a new or existing customer!
Table of Contents
How to Activate a Metro by T-Mobile Phone For Free On a New Account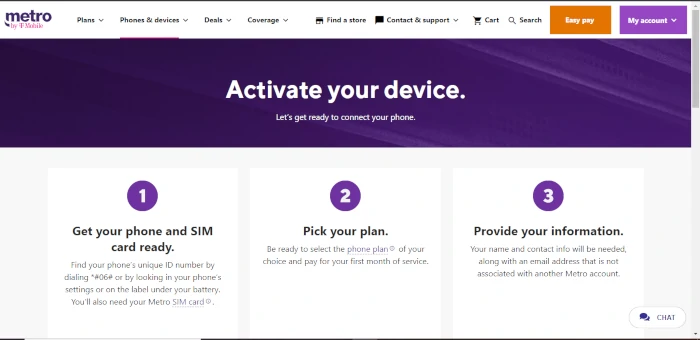 When it comes to how to activate a MetroPCS phone for free, you'll be happy to know that MetroPCS has free activation for their phones across the board!
Looking to bring a phone from an old account? Free. What if you bought a brand new phone? Still free. Maybe you bought a used phone from Facebook Marketplace? 100% free!
Even though all of the options are free, you still need to know how to go about activating your phone. If you're a new customer, you have several options.
These include:
Activating your phone online
Calling the MetroPCS customer service number from another phone
Dialing 228 on the phone you want to activate
Going into a Metro store
As long as you have your Metro by T-Mobile SIM card, all of these options are available to you. If you don't have a SIM card, you'll need to either go into a store for activation or call customer service to have them ship you a SIM card before you can proceed with activation.
A SIM card is included in the package when you buy a new Metro phone. If you're buying your phone secondhand, you'll need to call the company to get one.
Since MetroPCS is a prepaid service, you'll have to pay your first month's bill upfront if you're starting a new account in addition to activating. 
Activate Your Phone Online
On the Metro by T-Mobile website, there's an Online Activation Tools option located under the New Accounts tab. This page will take you through the step-by-step instructions to activate your phone and create a new Metro by T-Mobile account.
You'll need to provide personal information such as your name and address, as well as the information for the phone you want to activate. This includes the ESN or IMEI number, which is usually located on a sticker underneath the phone's battery.
Activate by Calling Customer Service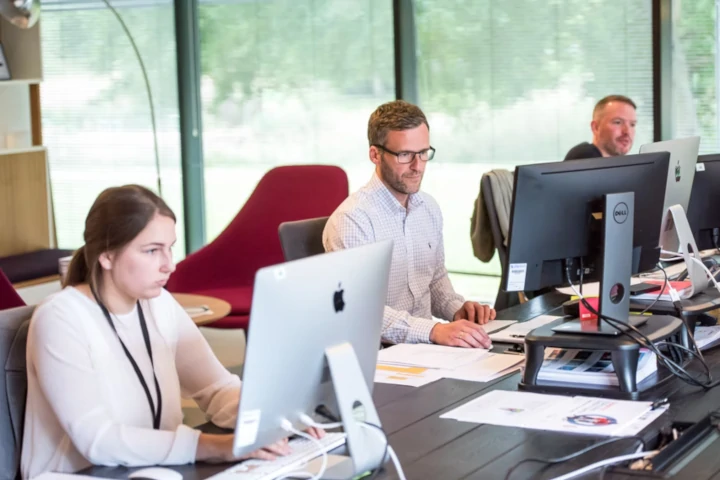 By calling (888) 8METRO8, on a phone other than the one being activated (or deactivated, if you're activating a new phone on an existing line), you can quickly activate your new phone.
The customer service representative will help you with the activation process.
Similar to activating online, you'll need to provide your personal information to set up your new account, then the ESN or IMEI number for your new phone.
Activate by Calling 228
If you don't have another phone nearby and the phone you're activating is already a Metro device, you can dial 228 to activate it. This process is simple and your phone will be unlocked moments after hanging up.
The automated system can handle many different tasks, including:
Activating your phone
Taking personal information to start your account
Taking payment for your first month's bill
By the time you hang up, you should be activated and ready to use your phone!
Activate in Person
If you prefer a personal touch or simply don't like activating over the phone, you can also drop by a MetroPCS store or service center to have a sales representative assist you in activating your phone and setting up your account.
This option is nice for those who aren't tech-savvy, or if you need to visit the store anyway to purchase your new phone. Since you're already there, you might as well have them handle the process for you!
If You Already Have a Metro by T-Mobile Account
If you already have a Metro by T-Mobile account and your new phone is set up for use with Metro, learning how to activate a Metro phone for free becomes much simpler.
To activate a phone on your existing account, follow these steps:
Step 1: Remove your SIM card from your old phone
Step 2: Insert the SIM card into your new phone
Step 3: Wait a few moments for the network to initialize
That's it! You're all done and your new phone should be ready for use. The only time there will be any additional steps is if your new phone is from a different carrier (see below).
Activating a Phone You Brought Over From Another Carrier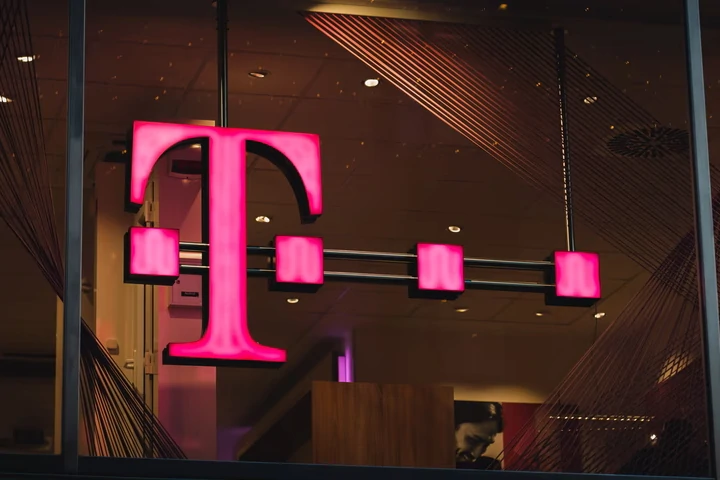 If you're activating a phone that you had with a different carrier, you'll first need to make sure that it's compatible with MetroPCS.
Since MetroPCS uses GSM networks, your phone will need to be compatible with that.
Here are some carriers whose phones are compatible with MetroPCS:
If you have a newer phone that's from a network other than T-Mobile or AT&T, there's a chance that yours may be compatible. Newer phones are increasingly coming out with GSM capability, no matter their carrier.
After determining that your phone is compatible, you need to get a SIM card. If you need one of these, you'll have to pay a nominal $10 fee for the kit.
This can be acquired in several different ways:
At a MetroPCS store
By calling customer service
By purchasing it from the MetroPCS website
To unlock your phone for use with MetroPCS, you can call the customer service line and they'll help you with the process. AT&T also has an Unlock Portal on their website that you can use if you're bringing your phone from that carrier.
Once your phone is unlocked and has a SIM card, you can follow any of the steps above for standard activation.
MetroPCS is also a great place to find no money down cell phone plans. We reviewed the 5 Best No Money Down Cell Phone Plans, here. Be sure to check it out before you go!
How to Activate a Metro by T-Mobile Phone For Free: Final Thoughts
Hopefully, by now you know how to activate a Metro by T-Mobile phone for free using the simple methods from our article! No matter if you have a new or used phone, activating with MetroPCS is a simple process.