Top 5 Places That Offer Bad Credit iPhone Financing: iPhone Financing No Credit Check
Today, cell phones are the greatest companions that can be acquired by humans. They are there for you whether you need to set the alarm, play a game, take photos, search for something on the internet, name them. However, getting one can be quite challenging especially if you have bad credit.
But if you are here looking for poor/bad or no credit at all, then you have come to the right place. Having a bad credit history is not the end because you can still a phone from some providers.
However, there are certain qualifications and requirements that you must meet for bad credit iPhone financing. Something interesting is that applications can be made online which means you can easily get your dream iPhone with just a few clicks!
The Five Places That Offer Bad Credit iPhone Financing (No Credit Check)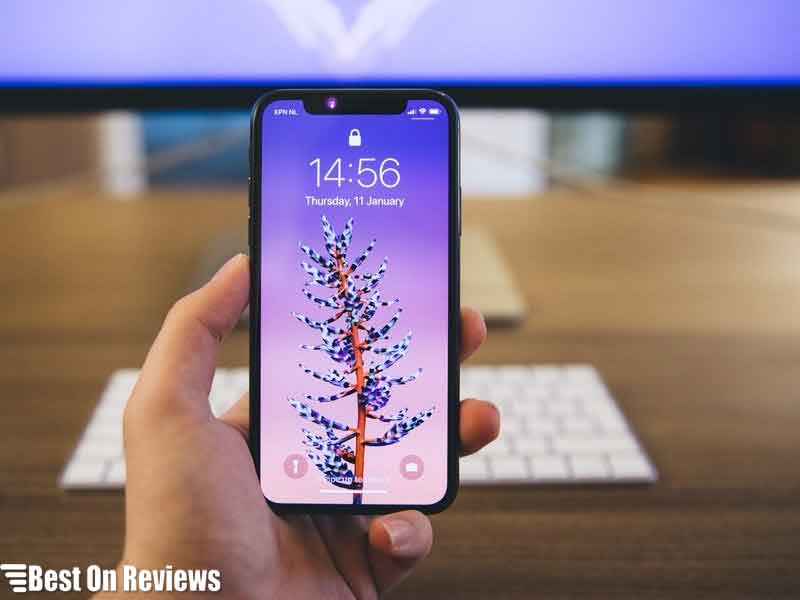 1. Rent-2-Own
Rent-2-Own is a company that has been operational for the last two decades in providing people with bad poor credit for various items including furniture, electronics, and appliances. Customers get to choose from hundreds of items which is why it's one of the best places for anyone who needs bad credit iPhone financing.
How they work is that they provide you with the items you need on rent then you pay in small amounts with no extra charges on their price. You get some of the best rental rates, and you fully own the phone once you complete the payment.
To apply for your iPhone, you need to have an active payment source (credit card, debit card or checking card), a valid photo of your ID and proof of income. If you have all these then should visit their website online to apply.
Once you are approved, the first payment is due at signing followed by weekly payments to the completion of the lease. For more importation follow the Rent-2-own official website.
| See: The 10 Best Buy Now Pay Later Catalogs For People With Bad Credit |
2. RentDelite
Rent Delite offers you an affordable and easy way to get the latest, electronics, computers, TVs, and more. Unlike when you buy items on credit purchase, rentdelite doesn't charge you any interest or has any hidden fees. You only need to pay rental payment as you use the phone.
Different from the traditional rent-to-own stores, everything is done online with rent delite. This means you don't have to cover long distances to the stores or have to sit around as you wait for the product to get ready.
Besides, the approval process is quick as it takes only a few minutes to find out if you qualify for the phone. When you place your order, the first payment will be automatically deducted and on each payday of the week until the item is fully paid. You are also allowed to pay off early to get a discount or return the phone after one month.
Some of the requirements include a valid bank account which should be at least 3 months old, proven an active source of income, and of course, you must be above 18 years.
| See: A Complete Rent to Own MacBook No Credit Check Guide |
3. FlexShopper
FlexShopper is another company that enables consumers with bad credit to get the goods they want. If you qualify for the product, weekly payments for the lease will be deducted automatically depending on the terms which could vary with your state.
You acquire full ownership of the product once you complete the required payment for the 52 weeks. Something interesting with this provider is that you are not required to pay any deposit before getting the product.
Furthermore, qualifying is easy since most credit levels are accepted including no credit and poor credit. However, you must own a checking account which must have been operational for the last 90 days since the day it was opened with proof of active income.
If you are interested in FlexShopper, then you can visit their website and submit the necessary information to check if you qualify.
| See: How to Transfer Money Using Routing Number and Account Number |
4. SmartPay
SmartPay allows its eligible customers to lease-to-own products. What they do is that they break down the cost of the item you want such as iPhone to low payments which are affordable offering you outstanding bad credit iPhone financing solutions.
You don't need to have good credit to qualify for a phone. Once you apply and get approved, you will be required to pay a certain amount which depends on the value of the product you lease and the terms of the plan you qualified. Unlike other providers, SmartPay gives you a chance to review your payments and terms before the end of the lease.
To lease a product from SmartPay, you begin by making an application online. Once your application is approved, you can shop with the lease amount you qualified for. The total number of payments you'll need to make depends on the term length and frequency of payment.
Customers are required to provide proof of income, have an active credit or debit card and a valid ITIN or Social Security number. Visit their website to apply online and then use the approval to shop either at their retail stores or online.
5. Gazelle
Gazelle makes buying an iPhone wallet-friendly with great plans that suit people who need financing. With the high costs of most Apple devices, Gazelle is dedicated to helping its customers by cutting the burden of payment making the process easy for them to manage.
Customers are allowed to select either 3, 6 or 12-months financing plan depending on which one best suit their budget with low payments from $23 per month. The rates could vary between 10% and 30% depending on the model and price.
If you are ready to start, go to Gazelle and choose your certified pre-owned device then chose Affirm as your payment option when checking out. Affirm will run a credit check but the decision doesn't rely on your credit score. It will then give you an option to enable automatic payment on due dates.
Conclusion
Whether you have bad/poor credit or lack a credit history, there is still a way to finance your dream iPhone. These providers are some of the best that offer incredible bad credit iPhone financing plans that are user-friendly.
The good thing is that most of these places operate online which means that you can easily get approved and start enjoying the product hassle free. If you need iPhone financing, then you should consider any of these options depending on how comfortable you are with their terms.