What Is A Personal Line of Credit Interest Rates
When you look for loans from friends and relatives, you may not face many restrictions on how you can repay the loan. Furthermore, the amount of loan you can get from such people varies with the lender's financial capability and trust. However, when it comes to financial institutions, things are different. You will need a personal line of credit that has some interest. A personal line of credit interest rates varies from one lending institution to the other.
Not all people qualify for a personal line of credit. Having no credit history is one of the reasons why one can lack a line of credit. Moreover, if you have a low credit history, it might be challenging to get a credit line from any financial institution. However, this is for the case of unsecured lines of credit. Secured lines of credit require you to have a guarantee. When getting a secured credit card, you are merely getting a secured line of credit since you have to deposit a certain amount of money to act as security to the money you will borrow.
Secured lines of credit have lower interests as compared to unsecured rates. For the unsecured personal lines of credit, the lender has no recourse if the borrower fails to pay. That is why most financial institutions insist that you must have a good credit history to get one. Even though some lenders can give unsecured lines of credit to people with bad credit scores, the interest rates are incredibly high. 
What is a line of credit?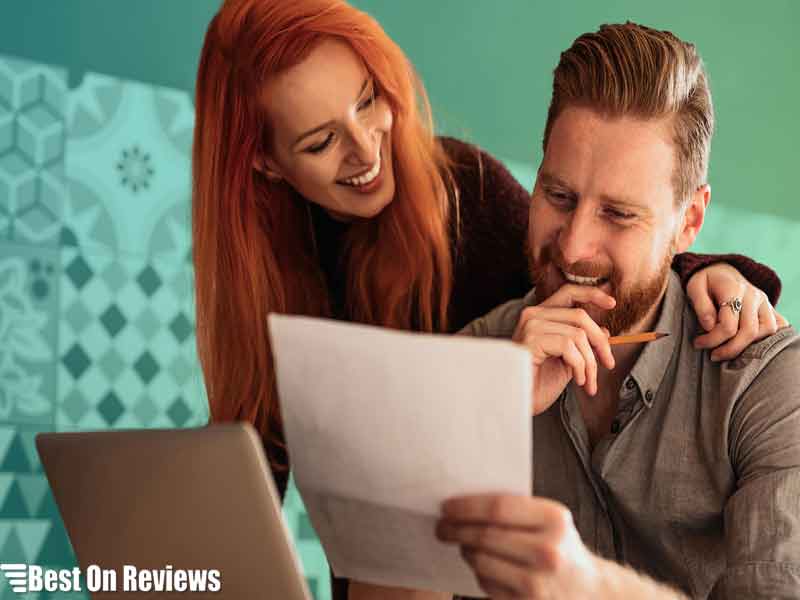 A line of credit is a limit for borrowing that a lender sets for a borrower. People and businesses have different borrowing limits depending on their credit history. The higher your credit scores, the higher your borrowing limit. You can draw money from your credit account until you reach the maximum borrowing amount. If, for example, a bank gives you a line of credit of up to $100,000, it means that you can borrow as much as you can until you hit the $100,000 mark.
You can repay the money you borrow even before you exploit your limit and borrow again. If you reach the limit, you can repay and borrow again, and more so in the case of the open lines of credit. Interest rates on the money you borrow begin as soon as you take the money. Your line of credit expands if you utilize your credit correctly. Proper utilization of a line of credit involves timely payments and spending below your credit limit. Late payments reduce your borrowing limit.
A line of credit may allow you to write checks (drafts) or get a credit card. Credit cards look like debit cards only that you borrow the money you use on your credit card. Furthermore, a line of credit is flexible to pay. You can decide to repay the whole amount borrowed or pay in monthly installments. 
As I had mentioned earlier, a line of credit can be secured or unsecured. An unsecured line of credit has no collateral, and borrowers mostly need good credit scores. A secured line of credit needs you to deposit some money to act as collateral. It is mainly for bad credit holders. With time, when your credit scores improve, you can even qualify for an unsecured line of credit. 
How does a line of credit work?
A line of credit permits you to borrow money to a certain amount. It is different from one person to another as well as from one financial institution to the other. You cannot borrow more money when you hit the limit of your line of credit. However, if you repay the debt, you can borrow again. A credit line increases or reduces depending on your usage behavior.
Differences between the lines of credit and personal loans
Even though personal loans and lines of credit are two ways you can borrow money from a financial institution, they differ in the terms and conditions that accompany each one of them. 
A personal loan is the amount of money you can borrow in a lump sum from a financial institution to finance an activity. You can get a personal loan to finance a wedding, buy land, or even repay a credit card debt. Personal loans have fixed repayment timelines as well as fixed interest rates. Unlike lines of credit, personal loan repayments are the same every month.
Lines of credit don't have a specific amount to borrow within the borrowing limit. You can borrow any amount of money so long as you do not exceed the borrowing limit. Interest rates vary with the amount you borrow. Also, personal lines of credit revolve in that once you pay your debt, you can borrow again. You can get a personal loan for; 
A personal line of credit is a flexible lending option if you are unsure of the amount of money you need for a particular project. If you have a specific figure of the amount of money you need to undertake a particular activity, then a personal loan will be better.
How to get a low-interest loan
Everyone wants a loan that has low interest for easy repayments. However, it would be best if you had an excellent credit profile to get the lowest interest rate possible. Other things you need to do to get a low-interest rate loan include the following.
i. Get a co-signer
A co-signer is someone else who stands by you as you take a loan and is willing to repay the loan if you are unable to. Your co-signer should be someone with a good credit history so that you can get a loan with a low-interest rate. 
ii. Sign up for autopay of your loan
Some lenders lower your interest rate if you sign up for monthly auto-pay. There is a significant probability that you are going to repay your loan. 
iii. Use a collateral
If your lender permits you to use a property to secure your loan, then utilize the chance to get a low interest. Stuff you can use as collateral include cars, land, house, and so on. 
iv. Compare various lenders
The truth is that several lenders have different interest rates. Make soft inquiries with multiple lenders and see the one with the lowest interest rates.
Where can I get an instant loan?
When you urgently need money, most financial institutions are always ready to help you. Various financial institutions can lend you money instantly. With a good credit record, a bank can give you an instant credit card without interest for up to 12 months or more. Citi Diamond Preferred Card is among the few no-interest credit cards for 12 months or more to help you sort out your emergency issues.
However, you need excellent credit scores to get the card. You can also get instant loans from your friends and relatives, pawnshops, from your bank or any relevant financial institution, or even from your employer.
What should you know before taking a personal loan?
When making a loan application, there are various things you need to know. You might put yourself into many problems if you get a loan without understanding the terms and conditions surrounding it. Some of the things to check are;
1. Why you need money
Borrow with purpose. Some activities such as going for a vacation, buying a nice car, buying a good phone and so on can wait. There is no need to take a loan for such issues. However, taking a personal loan to cover medical bill expenses, pay for school fees, or buy food makes sense. 
2. Terms of the loan
Understand the terms and conditions very well. Make an effort to read all the print and ask the loan officers where you do not understand. There are various kinds of fees you might not see unless you are keen. 
For example, a lender may charge you a loan processing fee. Others might not, and you should be keen on who charges fees and who does not. Also, check other expenses such as late repayment fees, no prepayment fees, and repayment penalty(banks charge it if you pay off your loan early).
3. Credit score
Lenders would like to know whether you can repay your loan or not. A credit score is your creditworthiness. Low credit scores and poor credit history attract high-interest rates on your loans and vice versa. If the interest is too high, you might consider other options. People with good credit scores have a significant advantage as they can even get no interest credit cards for 24 months. 
4. Different offers in various financial institutions
Do not focus on one lender. Check what various financial institutions are having to choose the best option for your case. 
5. How much you can pay back comfortably
Ask yourself the total amount you can borrow and pay back comfortably without indulging in more financial troubles. You need to check your monthly income and see how much you can sacrifice to pay your loan. 
How to choose a personal loan company?
Not every financial institution suits you in terms of getting a personal loan. Some can milk you dry in the name of helping you to settle your economic issues. When choosing a loan company, the following factors are essential to consider.
1. Approval requirements
Some companies require a good credit history to give you a loan, while others can give you loans with bad credit scores. Moreover, some lenders will allow you to use your property as collateral, while others may not. Loans with collaterals are cheap since they have low-interest rates. Also, check the repayment duration. The longer, the better since you will have to pay small installments. 
2. Interest rates
When choosing a company to get a loan from, ensure you check the interest rates. Some companies may charge abnormally high fees that can be very disadvantageous. It is possible to even get 0% interest credit cards with no balance transfer fee from various financial institutions, and thus you need to carry out thorough research. Higher interest rates translate to large amounts of money over time. 
3. Loan amounts
Different financial companies can give different loan amounts. Check the loan limits with various banks and see the one that can help your case. Some lenders can provide you a low loan amount that may not help you and might force you to get another loan from another institution, which means more debts. However, avoid the temptation of getting more than you need as you may end up misusing the money. 
4. Repayment options
Loans with easy repayment options give you peace of mind. If the lender allows autopay, it's better to avoid late payment fees if you forget to pay on time and other related fees. A fair lender should accept various payment options for flexibility.  
Which bank is the best for personal loans in the USA?
Various financial institutions are suitable for personal loans. These include;
1) SoFi
SoFi is an American online personal finance company with headquarters in San Francisco, USA. The company has various products, which include; 
SoFi Credit Card
Student Loan Refinancing
Private Student Loans
Personal Loans
Home Loans
SoFi Relay
Insurance, and 
Small Business Financing
The company has an easy-to-use app that you can download on your smartphone and manage on your palm. Generally, SoFi is a cash management company that is easy to set up. Moreover, all fees are transparent, and no games with your money. 
PROS
Easy to set up
Online access
Credit card
Transparency
CONS
Requires you to have a smartphone as there is no physical branch
2) Avant
Avant, formerly called AvantCredit, is a Chicago, Illinois-based financial company. It started in 2012 and has been growing over the years. It is an excellent option to get a personal loan to carry out some development activities.
You can borrow from $2,000-$35,000 and get it as the next business day. You will get APR from 9.95% to 35.99%. The Avant offers credit cards, and you can start building your credit score with $300 to $1,000 credit limits. You may even be lucky to get an offer in your mail. 
PROS
Credit cards
Quicker disbursement of loans
Large loan limits
Occasionally gives offers
3) Upgrade
If you need a personal loan, you may consider upgrade an excellent option to apply for your loan today. The company gives personal loans of up to $50,000. You will even be able to get a credit card with a credit line from $500 to $25,000 and use it anywhere where Visa is acceptable. 
You will also get 1.5% cashback on payments you make with your credit card. Opening an account with Upgrade is easy and fast. You only need your smartphone, and you are good to go.
PROS
Credit card
Cash backs
High personal loan limits
Easy account opening
4) Upstart
Upstart is an online lending marketplace with its headquarters in San Carlos, CA. The Upstart provides personal loans using non-traditional variables, such as employment and education, to predict an individual's creditworthiness. You can get fast online loans from $1,000 – $50,000 by just operating your account using your smartphone online. 
You can take a personal loan to pay off credit card debts, consolidate debts, pay for your school fees, use it for a boot camp, among many other uses. The company has 16% lower rates than traditional lenders. You can get your loan the next business day.
PROS
Easy to open
High loan limits
Comprehensive options for taking personal loans
Fast loan disbursement
Low-interest rates
CONS
Bad credit scores not eligible
5) LightStream
If you have good credit scores and need a personal loan, then LightStream is here to finance you. The company offers low-interest rates of 2.49% -19.99% APR with AutoPay so that you will not forget to pay your loan on time.
You can take a loan for home improvement, debt consolidation, vacation, among other needs. You can get up to $100,000 with up to 144 months repayment period. Application is purely online using your smartphone, and the response is always within minutes.
PROS
Easy application
High loan limits
Low interest
Long repayment period
CONS
You need a good credit history
6) PNC Bank
Like many other companies, PNC Bank will offer you a personal loan to finance your activities. The PNC Bank provides personal banking services such as credit cards, checking accounts, savings accounts, mortgage loans, and auto loans.
You can get your loan the next business day and repay with ease. You can also pay bills and manage your money right on your smartphone. Again, you will always get alerts about your repayment date. You also get a monthly statement showing all your transitions. Credit cards are also available. 
PROS
Fast loan disbursement
Easy repayment
Monthly statement
Repayment alerts
7) Payoff
Payoff is a financial services company with headquarters in Costa Mesa, California. It offers loans to customers to pay off their credit card debts. During this time, the world faces the Covid'19 challenge; the Payoff is committed to giving more people loans. They have a guarantee that your FICO scores will increase by up to 40+ points when you get a loan to pay your credit card debts.
Application is easy and purely online. To qualify, you need a good credit score. You require 640 FICO scores and above. You also need to have zero delinquencies. Moreover, you also need to have a good credit utilization ratio. 
PROS
Easy online application
Boost FICO scores
Transparency
CONS
Requires good credit scores
Requires zero delinquencies
Bottom line
A personal line of credit dictates the amount of loan you can get from a financial institution. The higher the line of credit, the higher the loan limit and vice versa. Most personal loan lenders require you to have good credit scores to qualify for a personal line of credit. The best thing is to get a loan with a purpose. Also, consider various aspects such as interest rates and fees before settling for a lender.