The Merrill Lynch Cash Management Account Review
A cash management account or simply CMA combines the features and services of saving and a checking account. It is one product that can offer you the benefits of a saving and a checking account, therefore, eliminating the need to have separate checking and saving accounts. Many companies offer cash management services, and Merrill Lynch is one of them. In this article, I will discuss the Merrill lynch cash management account.
Cash management refers to managing inflows and outflows of cash on a day-to-day basis. It helps to maximize liquidity as well as minimizing the cost of funds. If there is no proper management of money, then a financial crisis can arise in a company or in an individual's life. That is why you sometimes hear about companies collapsing or once a rich person running bankrupt.
Cash management companies have high-level financial experts who can help people and companies achieve their dreams. With a good cash management company, you can grow your business and minimize overspending. Companies can pay their staff on time to boost the morale in production. According to nbrii.com, money motivates employees, and so the earlier you pay them, the happier and productive they are when other factors remain constant.
What is the Merrill Lynch cash management account?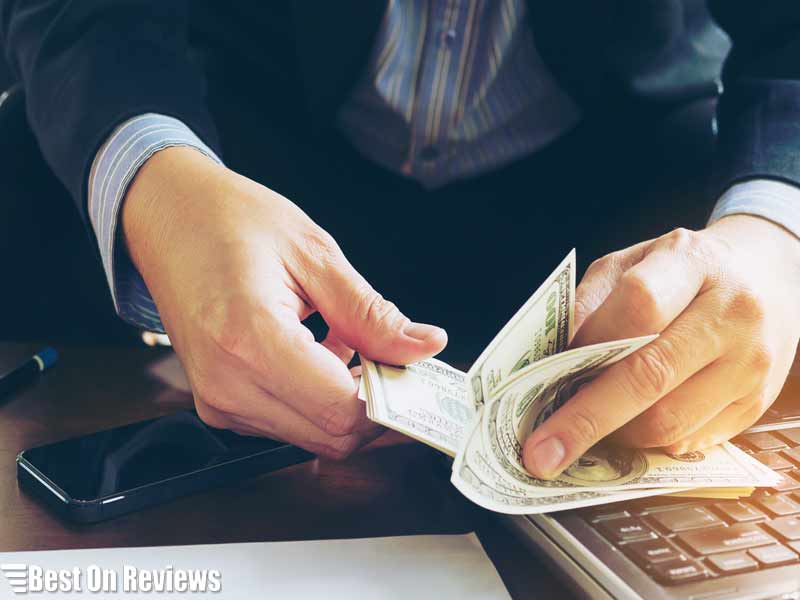 Merrill Lynch is an American investment and wealth management company with headquarters in New York City, USA. Like many CMA service providers, Merrill Lynch is a nonbank company that works with the Bank of America to offer its customers services.
The company engages in prime brokerage and broker-dealer operations. Merrill Lynch wealth management has some of the best financial advisors and experts, also known as the "thundering herd," committed to their clients' success.
Merrill Lynch is currently Merrill Lynch, Pierce, Fenner & Smith Incorporated. Merrill Lynch was a previous branding, although still recognized by many. The firm has been operating since 1914 and has operated for more than a century as of today. Its founders are Charles E. Merrill and Edmund C. Lynch, and it operates worldwide. Moreover, it runs Merrill Edge, which is an electronic trading platform.
It is good to note that Merrill Lynch is a Bank of America division, meaning that it is the bank's property. Initially, it operated under the New York Stock Exchange before the Bank of America acquired it on September 14, 2008. Up to date, the company continues to perform well across the world.
What services can I get at Merrill Lynch?
Like many cash management accounts, Merrill Lynch has various services that you can benefit from them. Generally, it provides strategic advice on investment and wealth management. It focuses on broker-dealing and prime brokerage activities. When you open an account with the company, you can benefit from services such as;
Merrill Personal Wealth Analysis
Diversification of Investments in Your Portfolio
Life Insurance
Wealth Transfer and Trust Services
Merrill Lynch account programs
Preferred Rewards for Wealth Management
Fixed Income, and
Investment Advisory Services.
Merrill Lynch has an asset of about $1.3 trillion in the whole world.
How can I open a Merrill Lynch account?
If you want to start trading in stocks or would like to get cash management services, you might find Merrill Lynch suitable for your case. The requirements of opening an account with Merrill Lynch are similar to that of a bank. Opening an Individual Cash Management Account requires the following.
Social Security number
Date of birth
Mail and email addresses
Employment information which is the name of the employer, address, and start date
General financial information (such as income and household net worth)
The Social Security number (SSN) is a nine-digit number that helps to record and identify your self-employment earnings or wages. Everyone opening a bank account or seeking employment must have the number.
Once you have all the requirements, you can then open an account online by visiting the Merrill Lynch account opening page and begin the process. If you are already an existing Bank of America customer, you can sign in using the current login details, and the servers will automatically fill in your forms.
As a new client, you have to fill in all the details manually. You will have to declare whether your primary residence is the United States, enter your country of residence, your full names, address, phone number, Social Security number (SSN), Zip code, and declare your marital status. Once you finish filling the form, hit continue to review your details and submit.
What are the features of the Merrill Lynch cash management account?
Merrill Lynch has some of the best features you can find in a cash management account. The account minimum is zero (0$), meaning that you will not have pressure maintaining a certain amount of money in your account. Furthermore, the stock trading costs are $0.
Interestingly, there are no annual transfer/closing fees or inactivity for brokerage accounts. However, you have to part with a $49.95 fee for a full outgoing account transfer for retirement accounts. Again, all available ETFs usually trade commission-free.
Merrill Lynch tradable securities include Stocks, bonds, mutual funds, and ETFs. The company has three trading platforms: full site HTML experience, Merrill Edge Mobile App for iOS and Android phones, and Merrill Edge MarketPro. The mobile app has advanced features that resemble a desktop trading platform.
The customer care is excellent, and you can be sure of a 24/7 phone, email, and chat. Moreover, in-person appointments are available during open hours of the Bank of America. You can also benefit from promotions of $100 to $600 bonus as a new customer if you have balances starting at $20,000. If you have an account with the Bank of America, you can get up to a $900 bonus. That's interesting! Isn't it?
What is the work of Merrill Lynch advisors?
If you meet a Merrill Lynch advisor, he or she will try to explain in detail how you can manage your cash. By the time you knock on their doors, you have a clue on queries such as 'what is a cash management account?', 'what are the requirements to open a cash management account?' and so on. It means that you already have some information about cash management, and that is why you settled on Merrill Lynch.
First of all, Merrill Lynch advisors will try to understand your financial life, goals, and economic perspective to advise you on the best financial path to follow. Not everyone needs the same financial advice since people have different lifestyles and different amounts of money.
The financial advice you get from Merrill Lynch advisors is not for free. The company charges a fee for the Merrill Lynch Investment Advisory Program that includes a Merrill Lynch Fee Rate as well as Style Manager Expense Rate. The fee rate is 2.20% of AUM for accounts below $5 million (five million) and 2.00% of AUM for five million US dollars or more.
Can beginners use a Merrill Lynch broker?
Merrill Lynch is suitable for beginners and especially if you have an account with the Bank of America. The company will help you to do stock trading at a realistic price.
People starting their career as stockbrokers can consider Merrill Lynch as a stepping stone for their future endeavors. The pay is a little bit below the market level, but one can get a clear direction in the stock market sector. Generally, the company is suitable for long-term investors.
Is my money safe at Merrill Lynch?
We all know that when investing in any company, the security of your money is paramount. You need to consider this before making any further attempts to work with any financial company. The good news is that Merrill Lynch security is of high standards, and thus you should not worry at all.
If you are using a mobile app, the company uses Biometric recognition for users. You are the only one who can access the account details whereby you can either use your fingerprint or even face recognition to access your online account. The company also has Excess Securities Investor Protection Corporation (SIPC) insurance to ensure that if the company ceases to operate by any chance, your money is safe.
Furthermore, you also benefit from high-risk trade authorization via text, phone, and email. It is thus very difficult for someone else to illegally operate your account.
What are the pros and cons of the Merrill Lynch account?
Everything has a positive as well as a negative side.
Merrill Lynch is good because
The Merrill Lynch account integrates with the Bank of America, and the banks' customers qualify for unique benefits
Have comprehensive analysis tools to give you the best service
Excellent third-party research
The account minimum is zero (0$)
The negative of Merrill Lynch account
Lacks future options or cryptocurrency trading
High options fees as well as margin interest
Online options spreads are limited to two legs
Bottom line
Merrill Lynch is one of the best cash management accounts you can have, and more so if you are a beginner. The company has some of the best financial advisers to give you the best financial directions to have a successful life. Your money is safe at Merrill Lynch due to high-security mechanisms that prevent fraud. The Bank of America's existing customers has an added advantage working with Merrill Lynch.