The 7 Best Cash Management Accounts 2021
Cash management refers to the collection and management of cash flows. It is an art of ensuring proper management of money. When it comes to personal finance, adequate cash management skills are crucial to ensure that one does not enter into financial strains. Companies and organizations also need proper cash management skills to remain stable. When getting a bank account, you should be keen to check the best cash management accounts to achieve the best results. 
When it comes to cash management, financial institutions play significant roles. These include central banks, internet(online) banks, investment banks, credit unions, savings and loans associations, retail and commercial banks, insurance companies, investment companies, brokerage firms, and mortgage companies. Online bank accounts are increasing, especially for keeping emergency funds since the money is easy to access when in need as compared to others.
Cash management is complicated, especially for beginners. Most times, people require Robo advisors to give them directions on how they should properly handle money. People have made mistakes in money management only to regret them later in life when everything is entirely out of hand. It happens only in old age when you have less energy to meet your financial needs and never saved for your retirement. Also, businesses risk collapsing if they do not manage their money well. 
What is a cash management account?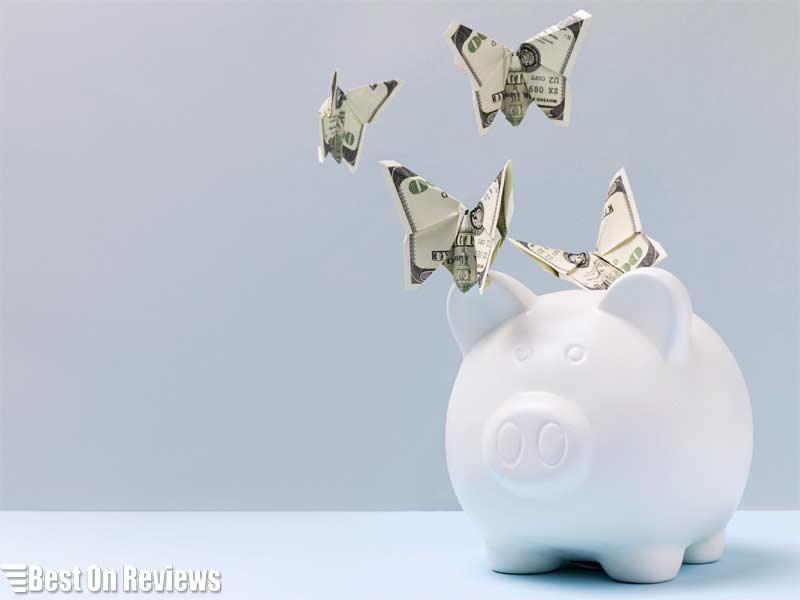 A bank account is a special arrangement with a financial institution to take care of your money. When talking about a cash management account, we refer to a cash account with services and features of checking and savings accounts as one entity. Financial experts usually abbreviate cash management accounts as CMAs. 
There are numerous financial institutions where you can open a cash management account. I will discuss them later on. In most cases, you will find cash management accounts in nonbank financial institutions. Such institutions have the advantage of offering high-interest rates (above average) as compared to ordinary banks. They may charge a small fee or no fee at all to manage your cash. 
Even though big companies have experts such as business managers, chief financial officers, and corporate treasurers to manage cash and other related responsibilities, other companies still employ external financial managers to manage their funds. The companies and top management analyze and monitor the team dealing with cash management daily, monthly, quarterly, and annually.
A cash flow statement is critical within a corporate as it shows all the business's cash flows. The management must analyze it daily and maybe present it to the stakeholders periodically. Furthermore, almost every company has a cash reserve account to help them deal with emergency issues such as repairs of damaged machines, vehicles, and accidents, among other emergency issues. 
How does a cash management account work?
When opening a cash management account means that you want to be serious with your money. For personal cash management, the cash management service providers allow you to set maximum and minimum balances for your account. The maximum or minimum balance requirement ensures that you do not go out of track. Moreover, you need to set the minimum transfer amount and the funding accounts hierarchy to supply available cash to your Cash Management Account when the need arises.
When you hit your maximum target, the cash manager alerts you to either move your money and put it in an investment. Again, if the funds strike your minimum balance, the cash manager will transfer money from the respective funding accounts to meet the minimum balance requirements. It happens according to how you specify if the immediate bank account has no money, the next in the hierarchy fund your cash management account. 
 It is important to note that a cash management account is similar to a brokerage account and has no FDIC insurance coverage. However, such bank accounts have had protection from the Securities Investor Protection Corporation (SIPC).
What are the benefits of a Cash Management Account?
There are various benefits of having a cash management account. These include;
i) Simplified account ownership
With a cash management account, you can have a credit line, earn interest on your money, and make other kinds of transactions without even moving your money to other bank accounts. Such accounts also have debit cards and credit cards, whereby you can enjoy ATM services with minimal or without ATM fees. ATM services include withdrawing and depositing money. It makes it an all-around account with lots of conveniences. 
ii) Above-average interest rates
Unlike most brick and mortar bank accounts, cash management accounts have high APYs, which means that you will have earned something substantial from your savings by the end of the year. Some cash management accounts can reach even 35 times interest as compared to ordinary banks. A good example is the Wealthfront Cash account with a 0.35% APY compared to most traditional banks that offer 0.01% APY. 
iii) Alternative to checking and savings accounts
Cash management accounts allow check writing, mobile check deposit, bill payment, have Federal Deposit Insurance Corp. insurance through third-party banks, allow goal-setting, money transfers, and overdraft programs. You can do all kinds of transactions with such an account. The issue of goal setting makes such entities beneficial to anyone aspiring to succeed in business. 
Cash management accounts vs. traditional checking: What's the difference?
There is a big difference between a cash management account and the traditional checking account. The most profound one is the high-interest rate that you get each year from your cash management account. For example, Betterment Cash Reserve has a 0.40% APY compared to most traditional banks that offer 0.01%.
Another thing about a cash management account is that it combines savings and checking accounts aspects. Most traditional bank accounts are either saving or checking. The feature is a significant advantage to those that own the arrangement due to the convenience.
Again, cash management accounts are online, whereby you can access them via the internet. Traditional checking accounts are mainly brick and mortar, although others have online access.
Additionally, while cash management accounts are goal-oriented, traditional checking accounts are mainly for depositing and withdrawing cash. Despite that, there are similarities too. Both allow depositing, ATM withdrawing, check writing, etc. Also, some cash management accounts have a monthly fee, just like most checking accounts.
The best cash management accounts
If you are planning to open a cash management account, there are excellent options that you can consider. I have compiled the following cash management accounts to help you make the right decision at which financial institution to open an account. 
1) Best Overall: Wealthfront Cash
Wealthfront Brokerage, in partnership with Green Dot Bank, offers cash management accounts to potential customers. The Wealthfront Cash Account is a beautiful product that can help you meet your financial goals. The Wealthfront Cash Account has high-interest checking that ensures that you benefit from your money. You will enjoy 0.35% APY. Interestingly, there are no fees for the account. 
Moreover, you will get your payments up to two days early upon making direct deposits, paying bills, and friends. Another thing with Wealthfront Cash Account is that you can easily access your cash with a debit card. It increases the convenience of accessing your money. If you are ready to invest, you can put the extra money into an investment.
2) Best for APY: Aspiration Spend & Save
Suppose you want an account that you can spend and save your money, then Aspiration Spend & Save is here for that. You can earn up to 10% cash back on debit card purchases. The more you use the card to pay for your goods, the more you save. Also, you will get unlimited ATM withdrawals at Allpoint ATMs at no cost. Out of net ATMs may charge you some fee.
Another thing with the account is that you will earn up to 1.00% APY on your savings. That's incredible, but it is the truth! Again, the deposits are fossil fuel-free. The Aspiration Spend & Save also supports environmental conservation and urges its customers to plant a tree with every roundup.
3) Best Mobile App: Robinhood Cash Management
If you find mobile bank accounts interesting, you need to try the Robinhood Cash Management account. It has an excellent mobile app that enables you to manage your funds on the go. It is one of the best cash management accounts to spend, invest your money, and save to earn interest. You can earn 0.30% APY with the Cash Management account. You also get a customizable debit card from the institution in partnership with Sutton Bank. Use the debit card in places that accept Mastercard.
Interestingly, the replacement of lost cards is easy. Furthermore, you can easily access Apple Pay, Google Pay, and Samsung Pay services. If you have an approved brokerage account, you can apply for the Robinhood Cash Management Account. Since it is not a bank, the company has partner banks, which are: Goldman Sachs Bank USA, HSBC Bank USA, Wells Fargo Bank, Citibank, Bank of Baroda, U.S. Bank, and the Amerant Bank.
4) Best for Savings Goals: Betterment Cash Reserve
If you have strict saving goals, you can have the Betterment Cash Reserve account. Betterment Cash Reserve has no-fee and is a 
high-yield cash account mainly for daily savings. The money you save has FDIC insurance with the company's program banks. There is no limitation on the cash you can move. Furthermore, the movement of funds is free.
Again, be sure to earn the highest interest ever. You will get 0.40% APY on your money. Interestingly, you can save various stashes of cash separately to meet particular goals. You can even set up auto-deposits for every stash. Above all, you can get financial advice from the Betterment Cash Reserve. 
5) Best for Large Balances: Personal Capital Cash
It is easy to use the program services either on the app or using the web. You will get aggregate FDIC insurance for up to $1.5 million. Also, you can form a joint account with your family and enjoy the best services ever. You can even wire large withdrawals up to $1M for free. 
Again, you can pay your monthly bills and set up a direct deposit for your paychecks.  A Betterment Cash Reserve account allows you to withdraw up to $100K per day and make unlimited monthly transfers. There is no minimum balance requirement. 
6) Best for Using Checks: SoFi Money
SoFi money gives you $25 when you add $250 to your account. Such a reward is significant and can make an enormous impact on the amount of money you save. The company will also give you $75 when you set up a direct deposit of at least $500.
Furthermore, if you spend on your SoFi Money debit card, SoFi Money will match up to $25 in Roundups savings. SoFi does not charge fees on the services they offer, and you can see the relief you will get with them. There are no account fees, monthly fees, or other common types of expenses that some financial institutions usually charge.
When you want to withdraw your money at ATMs, the charges are free at all ATMs within the Allpoint® Network. When you spend with SoFi money, you also earn cash backs.
7) Best for ATMs: Fidelity Cash Management
Access your funds anytime you need them with Fidelity Cash Management. You also have an opportunity to save and fund your business enterprises. Upon opening an account, you will also get an ATM card, which you can use to withdraw money at ATM points. There are no minimum amounts to save and no fees on your savings whatsoever. Again, your money is safe as it has FDIC coverage of up to $1.25 million. 
You can access your funds on the go since the program supports online operations. Pay your bills and also send money to other accounts right from your mobile screen. Customer care is always available on social media, and you can chat about your issues. 
How to open a cash management account
Before opening a cash management account, you may need a Robo adviser to guide you in the process. However, there is enough information online to access the necessary knowledge of cash management accounts. 
1) Choosing a cash management account
When choosing a cash management account, you need to check on the APY, monthly fees, annual fees, cash backs, minimum balances, maximum daily transactions, and ease of accessing your money, among other vital issues. Remember that you still need a traditional bank account.
2) Applying for a cash management account
Once you get the best service provider, you then proceed to open your account online. Fidelity, for example, allows you to choose either individual or joint. You may need to upload some documentation depending on your service provider. However, it is a step-by-step process, and you will get the necessary guidance.
Cash Management Account pros and cons
Everything has a good and bad side. Cash management account pros and cons include the following.
PROS
Easy to manage
Cash management accounts are convenient
FDIC insurance by the partner banks
Combined benefits of saving and checking accounts
High APY
CONS
Only online
Some have minimum balance requirements
No face to face customer service
The interest rate might be high
Bottom line
Cash management accounts help individuals and companies to manage their money well. The fact that you can operate the accounts conveniently with your smartphone makes such accounts reliable.
Cash management accounts allow you to enjoy the combined benefits of savings and a checking account. With a cash management account, you develop a proper cash management habit. You still need an ordinary account even when having a cash management account.