The List of Credit Card Processing Companies- Top 9 Companies
Credit card usage is gaining popularity as time goes by. According to Shift Credit Card Processors, there are approximately 2.8 billion credit cards in use worldwide. 1.06 billion credit cards are in use in the United States alone. Many of the credit cards are from the MasterCard network provider with 551 million credit cards in use in the whole world. Credit card transactions are processed by credit card processors and not the service providers. There is a long list of credit card processing companies in the world, but we will focus on the top nine.
There are other credit card service providers, which include Visa, American Express, and Discovery. Their headquarters are in the United States, but they serve in different parts of the world. If you have a credit card now, you can see that it has a branding of the service provider company. Despite having different service providers, the cards operate the same. The difference comes with the charges and the eligibility requirements for different cards. There are cards for fair credit and others for excellent credit scores. You can also find a bad credit card.
Credit card processing companies are useful to merchants owning businesses and accepting credit card payments. Any business can accept credit card payments no matter the size of the business. As big companies such as Amazon and Walmart accept credit card payments, a small vendor owning a retail shop in a small town can also accept card payments so long as the owner has the necessary hardware. Numerous companies do credit card processing for small businesses with no monthly fees. Of course, there must be a processing fee incurred by the business.
Why should a small business accept credit card payments?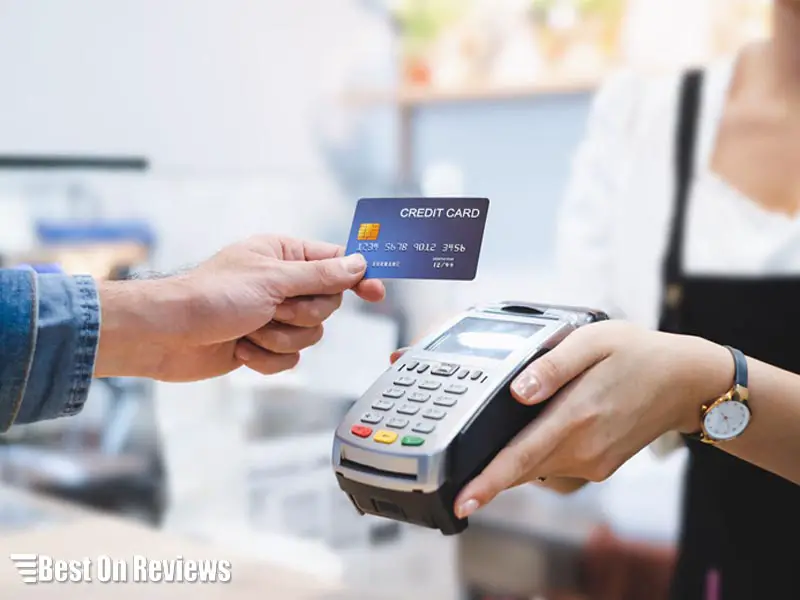 There are various reasons why accepting credit card payments are healthy for your company. Generally, you will find that businesses that accept credit card payments make more profits than those who accept cash only. There are several reasons why you should accept credit card payments for your small business.
i) Safety
For instance, if you have credit card payments, the money goes directly to the business account. Therefore, the money is safe and free form robbers who might come to reap what they never sow in your business. You should encourage credit card payments by offering some rewards to the customers so that many of them can be encouraged to obtain credit cards.
ii) Ability to evaluate your progress
You can evaluate your business accordingly. Every month, you can view your statement and see whether you have made a profit or a loss. You can easily make informed decisions on what to do to grow your business. Your bank may also advise you on a few issues while relying on your monthly statement.
iii) Convenience
Another importance of accepting card payments is that you can make more money than the businesses which accept cash only. Giving customers several choices makes them happy since they can decide how to pay. Moreover, it increases convenience. Credit card owners can pay for goods and services even when they have no money in their pockets.
iv) High profits
Also, a business accepting credit card payments can make a lot of profits since many credit card users usually spend more than cash users. According to a 2001 research done by Drazen Prelec and Duncan Simester of MIT, shoppers spend up to 100% more credit cards than cash. In short, they spend twice, which they could spend using cash.
How can a business accept credit card payments?
There are various ways to accept credit card payments for a business. The best way to accept credit cards for small businesses is by setting up a POS system with a merchant account. A company can also rely on online merchant gateways like Stripe and PayPal to accept card payments. As a business owner, you can also use a mobile card reader to accept credit card payments through a smartphone app.
Accepting credit card payments is a process that begins by acquiring a business account from any of the many available business accounts offered by various financial institutions. Before getting a business account, there are several documents you should ensure that they are in order. They include;
Personal identification documents, such as an Id card, passport or driver's license
Employer identification number (EIN) or Social Security number
Business license with the name of the business and the owner's name(s)
Certificate of assumed name/DBA
Once you have all those, then you can proceed and choose a business account of your choice. There are various business accounts to choose from, including Wells Fargo, Bank of America Business, Azlo, and Chase business accounts.
Can a business accept credit card payments online?
It is possible to accept card payments online. However, you must first create an online shop where people can view your products and purchase online, whereby you have to deliver the goods to their location. In your online shop, you have to provide a secure payment option whereby the customer can send money to your account.
Online payment is almost similar to sending money to people's bank accounts. Some people use their personal accounts to receive payments whereby the customers should know how to transfer money using the routing number and account number, especially when sending from one bank to the other.
However, using personal accounts to accept card payments looks unprofessional. Furthermore, you will not be able to evaluate your business accordingly.
Can you accept card payments without a merchant account?
It is possible to accept credit card payments without a merchant account by relying on an intermediary. Getting a merchant account for your business can be hectic due to the necessary paperwork and many steps you have to follow. An intermediary, who is a third party, can help your business receive card payments.
The most common intermediaries include PayPal, Square, Google Wallet, Stripe, and Skrill. You can get the best of these companies according to feedback from the people who have used them. PayPal has been in the market for some time and is the most trusted payment platform used by thousands of businesses worldwide.
When choosing an intermediary, you should consider several things to ensure that you get the best services ever. First, you should check on the intermediary's security to protect your money from online fraud. Also, the company should allow instant authorization to ensure that business activities flow fast.
In addition, the company must have transparency. It should be clear on all the fees associated with the account to make a wise decision. Moreover, the company should be able to offer periodic financial statements to evaluate your business. Other things to check include customer care, limitations of payments per day, and convenience.
Which are the top 9 credit card processing companies?
The following are the best 9 card processing companies in the world.
1) PayPal card processing
The company is suitable for businesses with low volumes of payments. It operates in over 200 countries and accepts 26 currencies of the world. You can integrate the PayPal payment option in your online business with browsers, apps, and readers to make the payment convenient.
It is free to open a PayPal account, and you can even open and manage it using your smartphone. A customer needs an email address and a bank account. PayPal supports online or in-person payments. The charges are friendly, and you will incur 2.9% + $0.30 per transaction on all payments and invoicing. Mobile and in-store payments cost 2.7% per transaction while manual entry transactions cost 3.5% + $0.15 per transaction. See more details.
2) Stripe card processing
Stripe is easy to use due to its simplicity. It offers various payment options to customers and can be a good option for a small business. It accepts Apple Pay, Google Pay, Microsoft Pay, and Visa. It is mainly made for developers since it has a stable API and UI toolkit and is suitable to accept payments on an eCommerce website.
Moreover, Stripe has high fraud protection mechanisms to ensure that your payments successfully go through. It prevents chargebacks. Online transaction costs go for 2.9% + $0.30. When using international cards, Stripe will charge you an additional 1% per transaction. Currency conversion also attracts an additional 1% fee. See more details.
3) Flagship Merchant Services
Flagship Merchant Services is customizable. The company offers flexible terms and month-to-month pricing for all businesses. The company is trustworthy and has more than 25,000 small business owners using the services. The company is not known to many, and it is an excellent option to work with since it is trying to uplift itself.
The company is an excellent option for a small business enterprise since it has 24/7 customer care. Also, the company offers a free EMV terminal or Clover Mini POS system upon signing up. The company does not put quotes on their website, and you will need to speak to their customer care for negotiations. See more details.
4) Square card processing
The company is best at preventing fraud. Moreover, it offers fast processing of payments that helps to save time during a business transaction. It is also very suitable for businesses accepting in-person payments using the Point of Sale. The company is transparent and does not charge startup fees, authorization fees, monthly fees, cancelation fees, statement fees, or terminal fees.
While using Square Point of Sale, you will pay 2.6% + $0.10 per transaction. Moreover, you will pay 2.5% + $0.10 per transaction for square retail. Ecommerce transactions will cost you 2.9% + $0.30 per transaction. The card no present will cost you 3.5% + $0.15 per transaction, while the card on file transaction will cost you 3.5% + $0.15 per transaction. See more details.
5) Helcim card processing
The company allows you to choose between two processing plans. Retail charges $15 per month while online costs $35 per month. However, the rates vary with industry, volume, and average transaction amounts. The charges are affordable even for small businesses. The company is suitable for both online and in-person payments. It is suitable for;
Charities
Online payments
Retail
Restaurant
Real estate and property management and
Online international
Helcim does not charge cancellation fees whatsoever. See more details.
6) National card processing
National Processing will not charge you when you terminate your contract with them before the due date, although it can happen in some circumstances. Since 2007 when it was established, the company has been an excellent option for various small businesses in the US.
The company has competitive rates and can be suitable for small business activities. It has low-cost ACH and e-check payment processing. The company also donates 10% of its total profits to charities. Furthermore, many reviews are showing that the company is an excellent option for business card processing. See more details.
7) Payment Depot card processing
If you want a simple card processing platform, then you can consider the payment depot. The card makes over 3 million transactions per month and charges a membership fee. Once you are a member, you will benefit from low transaction costs. It is a good option for large transactions associated with large businesses.
There are various plans you can get at Payment Depot. These include $49 per month + interchange, $79 per month + interchange,$99 per month + interchange, and $199 per month + interchange. The plans come with a 90-day trial. See more details.
8) Payline card processing
The company is suitable for mobile payments, eCommerce payments, and in-person payments. It gives businesses a wide range of card-acceptance opportunities, thus making it convenient. High-risk companies such as those trading in firearms, vaping, and CBD can consider Payline as their best option.
The rates are customized, and different merchants will pay different fees. For in-person swiping, the company charges $0.10 per transaction | $10 per month. For credit card, not present, the card costs $0.20 per transaction | $20 per month. See more details.
9) CDGcommerce card processing
The company offers flexible card processing options for businesses such as retails, restaurants, B2B, eCommerce, and nonprofit profit organizations such as charities. There are various quotes you can get from the company. You have to contact the customer care to get one.
For non-profit organizations, the rates start at 0.20% + $0.10. The company also serves international merchants. It has a toll free number for their customers, which is 1-888-586-3346. See more details.
Bottom Line
Credit card processors play a significant role in accepting card payments. Small businesses and large ones can easily manage their transactions, thanks to the dedicated card processors covering the whole world. When choosing a card processor, you should ensure that they accept in-person payments, online payments, as well as mobile payments. Also, ensure that the concerned company has excellent security features to protect your transactions from fraud.