How to Get an Unsecured Credit Card with Bad Credit
Applying for a credit card can be frustrating especially if you have a bad credit history. A bad credit history implies that you show a habit of high-risk behaviors like skipping payments, loan defaulting, paying bills late, maxing out credit cards, being auctioned or having an account sent to collections. However, people with bad credit listing always ask on how to get an unsecured credit card with bad credit? A credit card can either be secured or unsecured.
However, Unsecured credit cards are the most common accounts for individuals with a bad credit history. The interesting thing is that you don't need a cash security deposit when opening such accounts. Most credit cards designed for people with fair credit records are secured and require a cash deposit that is retained by the card issuer if the holder defaults in payment. Unsecured cards for people with poor credit tend to have high APRs and fees to compensate the card company for the higher risk.
In the US, there are different credit scoring methodology but the most common is Fico. In general, Fico considers a credit score on a range of 579 and below bad or poor credit. If you have a bad credit score, you can look for alternative ways of sending money to family and friends by knowing how to transfer money using the routing number because most lenders consider unsecured card risky and are willing to work with people having a good credit history.
Is It Possible to Get an Unsecured Credit Card with Bad Credit?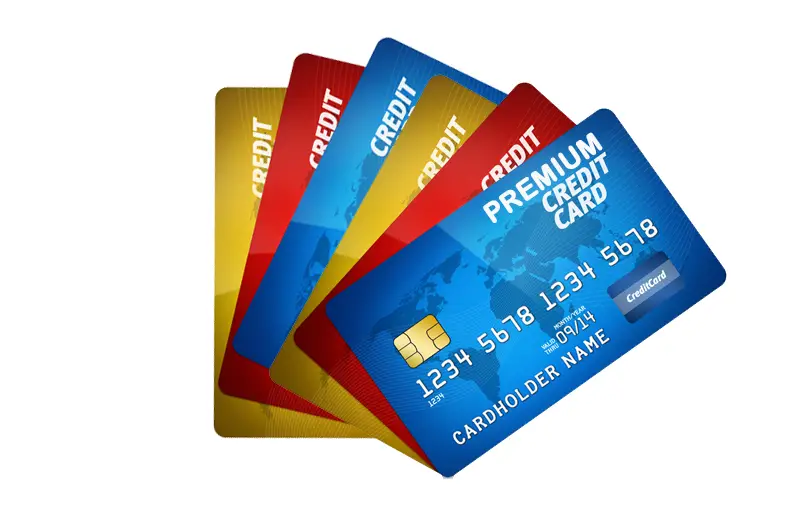 The answer to this question is yes, but it won't be the types of cards you see advertised with attractive rewards and good terms. Instead, it will just be a basic card but you should not care so much about it because it is just a stepping stone into rebuilding your credit, then advance to a better product. The only setback in owning such a card is low credits limits and the interest rates and fees can be high making the card more expensive than the secured card.
What Are the Factors to Consider When Choosing Unsecured Cards with Bad Credit?
The most common features that can affect your credit and financial health with unsecured credit cards are majorly the APR and fee applicable. When unsecured credit cards are used carelessly, they can negatively impact your credit score instead of helping you rebuild it. To avoid incurring interest that could cost you huge money, consider making full timely monthly credit payments and look for a credit that has the lowest APR and fees.
Fees– Annual fees are the easiest to note but there are other things to look at like cash advance fee, late payment fees, and over-limit fee. These fees ought to be avoided because they accrue so quickly.
APR– The APRS for unsecured credit cards is often around 15% more with bad credit than for people with a stable credit score. If your credit score ranges between 500-600, expect to see rates in the mid to upper 20s.
Can I Accept Unsecured Credit Cards with Bad Credit in My Small Business?
For small businesses, the ultimate goal for doing business is to increase on their customer pool as well as making profits no matter the methods of payment used by their customers. Hence, credit processing for small business no monthly fee would be vital to your business. This is because a lot of customers prefer buying goods and services through the use of credit cards.
Besides, it would be safer to handle credit payments rather than cash. However, it's important to proceed with caution as unsecured credit cards with people of bad credit have a little credit limit and are risky to your business in the long run. But worry less, in case of payment default, the card creditor will always report the defaulter account to a third-party debt collector and a legal process is taken.
Unlike a merchant account that requires more legal requirements and high initial costs, an unsecured credit card is the most convenient and easiest payment mode for businesses that do accept credit card payments without a merchant account. However, as discussed earlier precautions ought to be taken when transacting with individuals with bad credit history. Besides, the risk can be spread by involving a third party who accepts payment on any business transacting without a merchant account.
What Are the Best Unsecured Credit Cards with Bad Credit?
1. Milestone Gold Mastercard
This Milestone Gold Mastercard is suitable for people with poor or bad credit. You can have access to your mobile account anytime. Also, the credit card is dependent on credit worthiness of the holder and it doesn't impact on your credit score. There are security measures taken like protection from fraud in case a card is lost or stolen.
Furthermore, this card offers a relatively low APR and a long 25-day grace period on new purchases. The account history is reported to the three major credit bureaus in the US hence is easy to track on your credit profiles. The annual and processing fee will vary based on your specific credit history.
2. Credit One Bank Visa
This is a fully functional unsecured credit card. You can check for prequalification so that you can be able to tell whether you qualify in less than 60 seconds. There are free online credit reports that you can use to track your credit health. In case of a stolen or lost card, Zero Fraud Liability protects you for any unauthorized charges.
Besides, get 1% cash back rewards on eligible purchases including gas, groceries, mobile phone services, internet, cable, and satellite Tv. The accounts are eligible for higher credit limits However, the credit one bank visa have no processing fees and offers a variable annual fee that means lower risk applicants may be given a low or 0% annual fee.
3. Indigo Unsecured MasterCard
This is a type of unsecured credit card that reports credit history to the three US credit bureau that is the Equifax, Experian, and Transunion. You also pre-qualify for a card anytime and have no impact on your score. The account is highly protected, there is fraud protection mechanisms in case of a stolen or lost card. You can have a 24/7 access on mobile account.
Approved applicants won't have a hard time paying a costly processing fee but the annual fee will vary depending on the individual credit profile. Similarly, the APR is fairly competitive but be careful for late payments to avoid the imposition of a penalty on the APR.
4. Total Visa Card
This is one of the cards with the fastest and easiest application process, you get a response in seconds. It is a genuine Visa card widely accepted by many merchants across the USA and online. Upon approval, you need to pay a program fee to open your account and get access to your available credit. It reports monthly to the three credit bureaus and the monthly fees are quite manageable.
Despite this card being the most affordable on the list, you will have to pay both an annual fee and a program fee immediately. Consequently, it has a flexible credit requirement making it ideal for most applicants to get spontaneous approval. You have to be watchful in paying your balance in full otherwise your APR will be high.
5. Amazon.Com Store Card
This card is a decent pick for even casual Amazon users, but prime members are eligible to better rewards earning up to 5% on Amazon purchases and with orders $149 or more with this card. The annual fee payable is $0 with an applicable prime fee. So, you can shop more with Amazon and get to enjoy the limitless benefits and offers that only apply to Amazon.com store cardholder.
Besides the rewards, the card comes with special financing terms for big purchases but be very cautious about the delayed payment that might cost you if you are unable to pay off the full purchase on time. Consumers with a relatively low credit score are not entitled to this card. However, with a credit range of 600, you can get approval for this card.
Bottom line
If you are worried about how to maneuver through bad credit habits, you should consider getting an unsecured credit card with bad credit. Fortunately, there are many bad credits out there designed to help you raise your credit score although you should use them responsibly. The bad credits have higher variable APR rates and a credit deposit may be charged. However, timely credit payment can help you qualify for more rewarding credit cards.