Gas Stations That Accept Apple Pay in 2022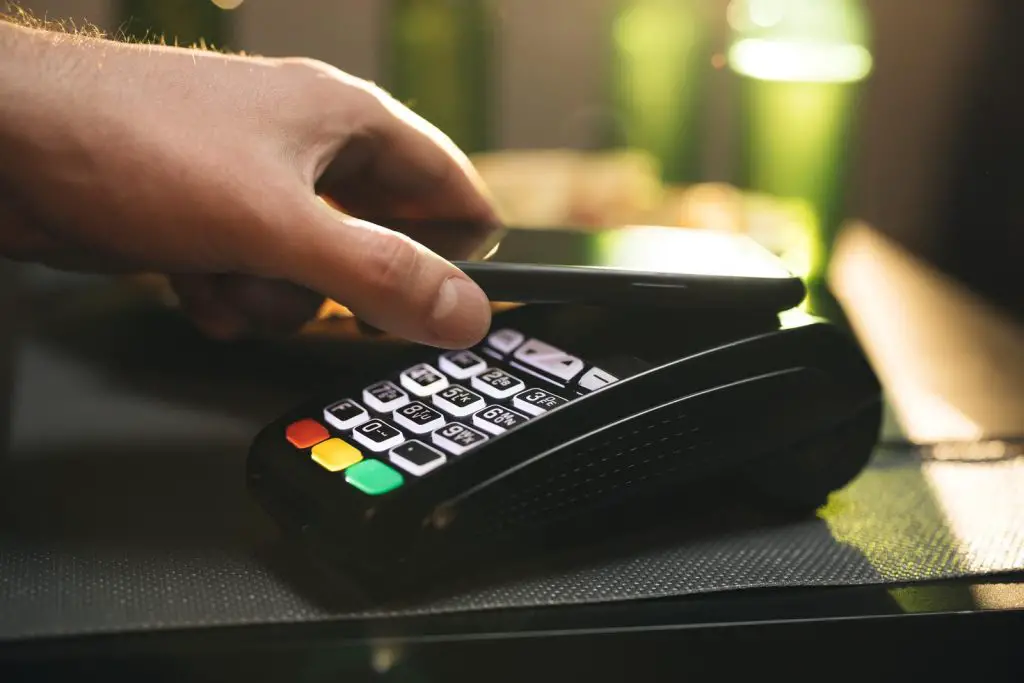 Cash, debit and credit cards, and mobile payment options have been the go-to ways of making payments in recent years – but there's a new kid in town: Apple Pay.
Apple Pay replaces cash and physical cards and offers an easier, more secure, and private way of paying.
If you have an iPhone, your Apple Pay is built into your phone, meaning you're ready to use Apple Pay wherever you go (including some gas stations!). In this guide, we'll explore gas stations that accept Apple Pay.
Read More: The 7 Best Credit Cards for Excellent Credit. Discover which credit cards are best for increasing your credit rating.
Table of Contents
Where Can I Pay for Gas Using Apple Pay?
You can use Apple Pay at the gas station. Some gas stations will let you use Apple Pay to pay at the pump, while others accept it at the cashier.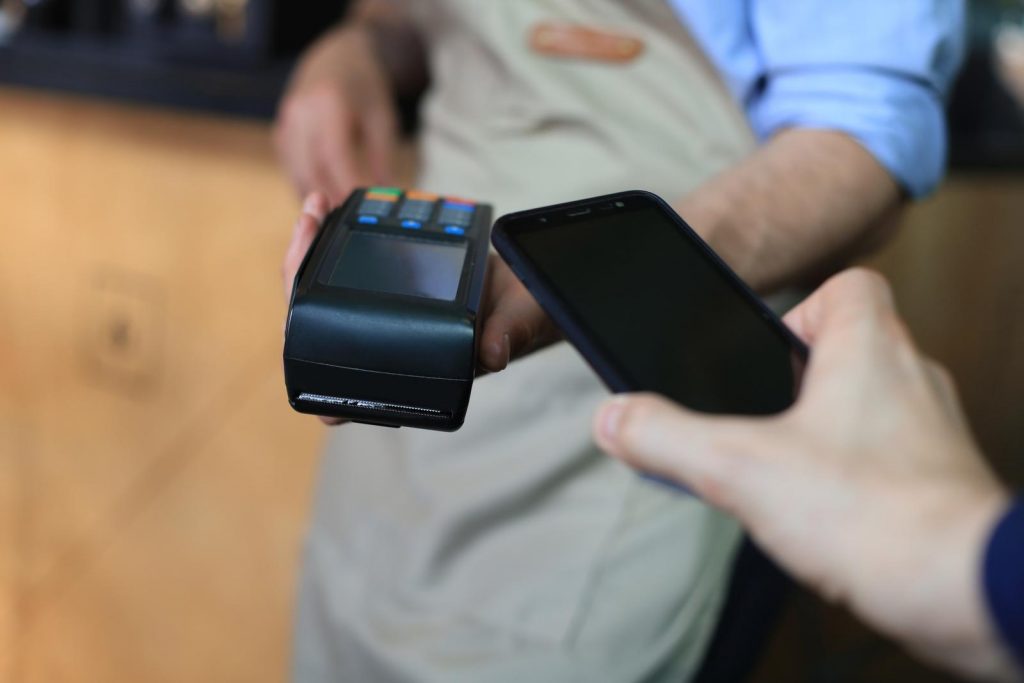 Here's a list of gas stations that accept Apple Pay:
1. 7-Eleven
Apple pay can come in handy at 7-Elevens around the country. With over 9,000 stores in operation throughout the US, you have numerous convenient stores to use Apple Pay in.
2. ARCO
ARCO has stations in 15 states across the US: California, Florida, Illinois, Arizona, Kentucky, Nevada, Minnesota, Michigan, North Dakota, New York, Ohio, Wisconsin, Washington, Indiana, and Oregon.
To use Apple Pay at these locations, your debit card must be linked to your mobile wallet.
3. BP/Amoco
BP/Amoco has a presence in multiple states across the US, with thousands of filling stations. You can make payments using Apple Pay but must have the BPme App to pay at the pump. You can also use Apple pay in-store via the Wallet app at the gas station.
4. Chevron
Chevron is among the largest oil companies in the US and has over 6,000 locations in 21 states.
Chevron was among the first gas stations to accept Apple payments. You can use Apple pay in all its locations in-store and at the gas pump.
5. Circle K
Circle K has over 7,000 stores across the US. While Circle K takes Apple Pay, this form of payment is only allowable in-store at most locations.
6. Citgo
Citgo has a network of over 4,500 stations across the county. The Apple pay option is accepted in most locations.
7. Conoco
Conoco has over 6,000 stations in the US. While the station accepts Apple pay, this isn't in all its stations. If you're on a road trip, consider calling the gas stations on your route to ensure they're gas stations that accept Apple Pay.
8. Cumberland Farms
Cumberland farms runs 566 retail stores, gas stations, and a support network that includes grocery and petroleum distribution.
Cumberland farms accepts Apple pay at most locations. This is both for in-store and at-the-pump payments.
9. Delta Sonic
Delta Sonic has over 25 gas stations and is one of the many gas stations that accept Apple Pay. The store takes Apple Pay for in-store purchases, as well. This goes for most locations.
10. Exxon Mobile
Exxon mobile is one of the largest gas stations that accept Apple Pay. The gas station has over 12,000 outlets across the country where you can make Apple Pay payments. You can also link your Apple Pay to the company's rewards program.
11. Shell
Shell remains a market leader with 25,000 locations and can be found all across the United States.
Because Shell is such a large presence, the company offers numerous payments options for its customers, including Apple Pay. That said, Apple Pay is available in several locations and unavailable in others.
12. Quiktrip
Quiktrip operates over 800 stations in the US, with 218 of them in Texas. Quiktrip is one of the gas stations that accept Apple Pay and has been accepting Apple payments in-store for a while now. Recently, Quiktrip started accepting this form of payment at the pump, as well.
13. Speedway
You can use Apple Pay in all of Speedway's 3,900 gas stations distributed coast to coast. This is both for fuel and in-store.
14. Raceway
Raceway has a presence in 11 states and about 200 stations. You can pay via Apple Pay at the gas pump and in-store at all of their locations.
15. Valero
Valero has about 1,500 fuel stations and convenience stores. Apple Pay is available in several locations.
Some Valero locations allow both at-the-pump and in-store Apple Payments, and some offer one or the other. This is dependent on the location.
Read More: Gas Stations That Take Cash App Near Me: Locations GUIDE. Here's what you need to know about using your Cash Card at gas stations!
How to Pay for Gas With Apple Pay
You can use an iPad, iPhone, Mac, or Apple watch to pay via Apple Pay. One of the unique things about Apple Pay is that you don't have to share credit or debit card info with the retailer.
Instead, when using Apple Pay, a unique transaction code replaces the credit-debit card number of each transaction.
How to use Apple Pay:  
At the payment terminal, check for the contactless symbol
Go to Apple Wallet on your device
Double press the side button    
You'll be required to verify. Double press the side button, then authenticate with your passcode or face ID. If you use touch ID, place your finger on the fingerprint sensor
After verification, place your device on the contactless symbol
This completes an Apple Pay payment.
Locating Apple Pay Gas Stations Near You
There are some gas stations that accept Apple Pay at all of their locations, while others only accept it in select locations.
To confirm where you can use Apple Pay:    
Go to your maps app 
In the search bar, search for "gas stations near me"
From the list that appears, select your preferred one
Tap "useful to know" 
This tells you whether Apple Pay is an accepted payment method or not.
Why Use Apple Pay?
There are several reasons why Apple pay has become so popular.
The first is convenience. You only need an Apple device (which you probably carry with you everywhere anyway) to make a payment. Once you have your credit card information stored on your Apple device, you only need to place it near the NFC scanner, enter a passcode, and the transaction is complete.
Another reason is safety. Credit card theft instances are significantly lower with Apple Pay because you don't need to have your credit card on you. Apple also doesn't require a user to give their credit card number. Instead, it gives token numbers. This keeps users safe.
The internet is also not required to make transactions. As a result, you can use Apple Pay in multiple locations without racking high roaming charges. In fact, you can access and use Apple Pay with your phone on Airplane Mode.
Apple doesn't charge any transaction fees from Apple pay users. It does, however, take a portion of the existing transaction rates on credit cards. This has been one of the reasons why Apple has been tied up in negotiations with banks and credit card companies.
Final Thoughts
Apple Pay has become a more popular way of making transactions. There are gas stations that accept Apple Pay, and by now, you should know which gas stations those are! So enjoy the convenience, safety, and flexibility of Apple Pay right on your Apple device the next time you travel.