How Can I Get Cash Back On a Credit Card?
Cash backs are forms of incentives given to buyers of certain products in the form of cash refund after purchasing goods. It may also be a facility offered by some sellers whereby the customer may withdraw cash when buying goods using a credit card. You might have heard people talking about credit cards and their benefits, including helping you to pay for products and services even without money in your account. You might be planning to acquire a credit card and asking yourself questions like can I get cash back on a credit card?'
Most credit card owners enjoy various benefits such as cash backs, miles, and even points from sellers of different goods. Sellers who offer cash backs are supermarkets, fuel stations, groceries, movie theaters, and many more. It is a form of appreciation to the customer so that they may always come to buy from you. Credit card issuers also offer rewards which include miles, points as well as the cash backs. Later on in this article, you will come across several credit cards that offer cash backs to their customers.
For you to get cash backs, you have to spend a certain amount per given time. Moreover, you have to buy certain goods to be able to benefit from the cash backs. However, some card issuers can give you cash backs on any product purchase so long as you meet the minimum amount. As a seller, rewarding your customers ensures that they come back again and again. To accept card payments, you also need to have the necessary hardware and software. Acquire credit card processing for small business with no monthly fee services from any genuine service provider.
How do cash back credit cards work?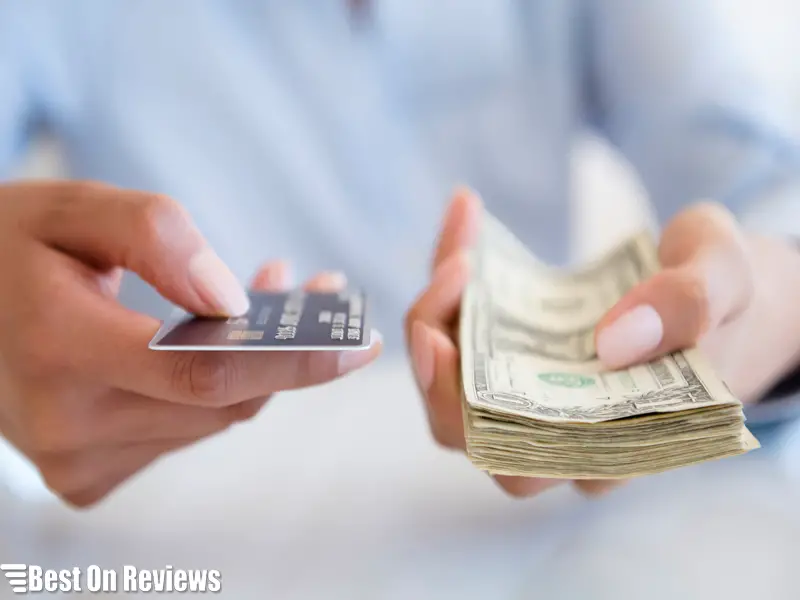 Credit card issuers can monitor your transaction activities when you buy from any merchant. There is always a transaction fee which you, as the card owner, have to pay. Also, the merchant has to part with a certain amount as a processing fee.
You can see that the card issuer gets a considerable amount of profits every time people buy goods and services using credit cards. The operation of credit card processors by many merchants enables card issuers to afford cash backs of 1%, 1.5%, or even 2%.
They remain with a considerable amount of profits. One thing you need to understand is that credit card issuers mostly give you cash backs on the money you spend on buying goods and services. Rarely will you get cash backs from sending money to other people?
By the way, you can use a credit card account to send money with a checking account number. Remember that you need a checking account before getting a credit card.
How can you use the cash backs?
There are various ways you can use the cash back given to you as a reward after purchasing goods and services. First of all, you can have the reward included in your next purchase to pay less after utilizing the cash back. Within a year, you can find yourself saving a lot of money than when you used cash.
Take a good example of purchasing household goods worthy of $300 every month. Assuming that you get cash back of 2% on every purchase, each month, you get 2%×$300, which is equivalent to $6. In one year, you can get $6×12, which is equal to $76!
You can also bank the cash back instead of using it in your statement and maybe utilize it later for other financial needs. It is like trading with your credit card since you are earning something out of card usage. In short, the cash back can help you during the payment of your credit card debt.
Another way you can use your cash back rewards is by making donations. Various charity organizations depend on us to contribute something to keep them going. Instead of having the rewards in your account, you can instruct your merchant to channel the money to a charity organization of your choice.
Moreover, you can send the reward to someone else after it accumulates to specific amounts. If you are an employer, you may find yourself using some of the cash back to pay your employees. It doesn't matter where they live as you can send them to their bank accounts.
For international money transfer, you should know how to transfer money using the routing number and account number. Lastly, you can redeem your cash back rewards to get gift cards for your loved ones. You can let the rewards accumulate to a certain amount and then buy gift cards from stores such as Amazon or Walmart.
Do credit cards for bad credit earn cash backs?
A bad credit card can earn you cash backs. It all depends on the card issuer. You should thus ensure that you apply for a credit card that has cash back rewards. You will be surprised that even some credit cards for fair credit with high limits do not offer cash backs, yet they are hard to get unless you meet the required scores for fair credit.
If you have poor credit scores, you can now go and look for a credit card so that you can start enjoying various rewards. You will also be building your credit score so that you can qualify for a better credit card with higher limits as well as being able to access loans. Various credit card issuers are out there looking for customers to issue them with instant credit card approval for bad credit no deposit.
Do cash backs expire?
Cash back rewards can expire if you stay for a long period without transacting with the card. According to ShopBack, your credit card cash rewards can expire if you remain for more than a year without utilizing it. You need to inquire from your card issuer about the terms and conditions of using the card so that you do not end up with frustrations.
During this time of COVID'19, rewards such as travel rewards are likely going to expire if underutilized. You can swap them for other things such as goods and services around you. You should also note that keeping your card dormant lowers your credit scores.
Which credit cards give cash backs?
Various credit cards offer cash backs to their customers. These include the following.
1) Discover it® Cash Back
The card allows you to earn 5% cash back on everyday purchases each quarter at grocery stores, restaurants, and gas stations, select ride-shares, and online stores. You must meet the quarterly maximum when upon activating your card to benefit from the cash back.
Again, you will also be able to automatically earn 1% unlimited cash back on all other purchases. The card does not charge any annual fee. The Regular APR of the card is between 11.99% – 22.99% which is variable. Learn more.
2) Citi® Double Cash Card
The card allows you to earn 2% on every purchase you make. It includes unlimited 1% cash back when you buy and an additional 1% as you pay for the purchases. The card charges no annual fee but has a Regular APR of 13.99% – 23.99%, which is variable. Unfortunately, the card has no introduction bonus whatsoever. Also, the card balance transfers do not earn you cash backs. Learn more.
3) Blue Cash Preferred® Card from American Express
The card will give you fantastic cash backs upon acquiring it. You will get 6% cash back at U.S supermarkets when you spend up to $6,000 per year. Moreover, you will also get a 6% cash back on select us streaming subscriptions.
Again, enjoy a 3% cash back on transit services such as taxis/rideshare, parking, tolls, buses, and many others. You also get 3% cash back in the U.S. gas stations.
Also, you will benefit from 1% cash back on other purchases. The card is thus very beneficial and can uplift you financially. Additionally, the intro bonus is $250 while the annual fee is $95. The regular APR is between 13.99% – 23.99%, and it is variable. Learn more.
4) American Express Cash Magnet® Card
The card will give you unlimited 1.5% cash back on all your purchases. It has no annual fee charges and gives you an intro bonus of $150. The regular APR is 13.99% – 23.99%, which is variable. You can redeem the rewards as a statement credit. Learn more.
5) Discover it® Student Cash Back
Although the card is mainly for students, other people can have it. The card has no annual fee and has a Regular APR of 12.99% – 21.99%, which is variable. Moreover, you can get a 5% cash back on every purchase at various places each quarter.
These places include grocery stores, gas stations, restaurants, select rideshares as well as online shops. You will benefit from the cash back up to the quarterly maximum when you activate your card account. Also, automatically earn 1% unlimited cash back on all other purchases. Learn more.
Bottom Line
Credit cards offering cash backs are beneficial in our everyday life. Apart from helping people with bad credit to improve their scores, the cards help you to save a considerable amount of money upon shopping at designated places. The most important thing is to keep using the card to earn more rewards. Remember that dormant cards can lose rewards if you stay for too long without them.