Computer Financing with Bad Credit – Top 9 Companies
Millions of people in the world use computers for different functions such as researching, programming, office practice, data entry, and management, among many other uses. Not everyone can afford a computer, as many people live below or slightly above the poverty line. However, some companies do computer financing for people who lack enough money to buy a computer at once. Some of them require you to have excellent credit while others can do computer financing with bad credit so long as you have all the necessary documents.
Computer financing may involve a criterion known as `buy now pay later.' The concerned companies allow customers to deposit a certain amount of money as agreed and then take the item for use. As the customer, you have to pay the remaining amount of money in installments for a certain period until you complete the payment. Such a payment makes you spend more money than if you could have purchased the item in cash. However, you may not realize it since you pay in small amounts.
You can also rent a computer and pay weekly or monthly and maybe buy it at some point to own it. Some university students use this method since it is a bit flexible as you have enough time to check on the computer and see whether it meets your expectations or not. If it doesn't, then you can return it and rent a different one. Renting sometimes does not need good credit. You can rent to own MacBook with no credit and buy it if it pleases you.
What is the difference between `buy now pay later' and `rent to own' agreement?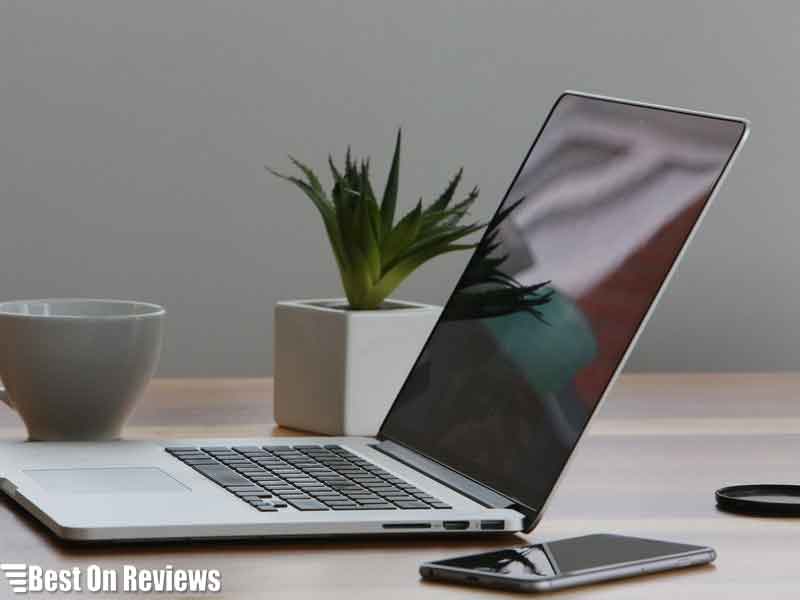 Many people usually confuse the two terminologies thinking that they mean the same. While one allows you to pay for your computer or any other item later, there is a more significant difference between the two.
First of all, `buy now pay later' allows you to take an item from the owner, whereby in our case, it is a computer, then split the total amount to be paid in several installments depending on the cost of the item. The best laptops for online college may have more repayment time since they are expensive due to their specifications. In the `buy now pay later' option, you may also agree to pay for the computer in full at a later date instead of using installments.
On the other hand, `rent to own' is when a computer or any other tangible item seller leases you an item so that you can make periodical payments as you use it. In this option, you can purchase the item at some point if you find it interesting. You can return it to the owner if you find it ineffective and rent another one.
For the `buy now pay later' option, you must pay for the item while for the `rent to own' option, it is not compulsory to buy the machine.
How can you get computer financing with bad credit?
Bad credit is a drawback to financial success. Bad credit can result in after failing to pay a debt, paying the debt late, or even having dormant credit cards. Identity theft can also land you in a bad credit scenario. You should always check to see whether there are accounts open in your name a
There are various options you can get computer financing for your school work or even office. Laptops for high school students are compulsory items that each parent has to look for. Lacking enough money can give you a headache when you want to acquire a laptop. However, considering any of the following options can help you out.
i) Get a personal loan
After finding out about the price of a computer, you can look for personal loans for people with bad credit. A company like CashUSA.com gives personal loans to all credit types. It does not matter how your credit is. You can then agree on the payment terms and pay in bits until it is over. Of course, the amount will attract some interest, and so you will pay more money.
ii) Buy now pay later
Some companies can sell you a computer and then allow you to pay in installments for a certain period or the whole amount at a later date. Sometimes you may have to deposit some amount of money and then pay the remaining amount in installments.
Others allow you to get the item without paying a deposit. Numerous stores can allow you to buy now and pay later. Good examples are Fingerhut and FlexShopper. You can also get `buy now pay' later bad credit no deposit stores. Some may do a credit check while others can sell you even with bad credit. Spreading payments over a long period enables you to own an item with manageable payments to fund other essential activities.
iii) Rent to own
Rent-a-Centre and Aaron's allow you to rent an item, in this case, a computer, then pay weekly or monthly charges for using the gadget. At some point, you have the freedom to purchase the whole machine to own it completely.
iv) Crowdfunding
Crowdfunding is a practice of raising money from many people, mainly via internet platforms. Individuals contribute a little, but eventually, you get a large sum of money combined. As a parent, you can find it easy to buy a computer for your child and pay for school fees.
Before deciding on the source of money for your computer financing, you must do a thorough study of the various options to have your computer financed. If you consider the buy now pay later option, you can look for buy now pay later catalogs for people with bad credit and choose the most appropriate option. The same applies to lease to own and so on.
One thing you need to know about buy now pay later laptops no credit checks is that, generally, you will pay more money than when you buy on cash. But that should not be an issue as having spread payments ensures that you are not pressed so much financially. However, if you have enough money, you can consider paying all at once. 
Which are the top nine companies that offer computer financing with bad credit?
I am sure you have been waiting for this. I have compiled a detailed review of the best nine companies that can offer computer financing even with bad credit. Have a look.
Rent-to-own program computer financing
1) Aaron's
The company offers various products which include desktop computers, laptop computers, and tablets. The company delivers to your location once you order the type of computer you wish to have. Moreover, the company assembles and demonstrates where possible. It is mainly for desktop computers. Assembling and demonstrating is free of charge.
The company has flexible payment periods, which are 12 months, 18 months, 24 months, or plus 120 days. The terms state that, if you pay all the due amount in 120 days, the company waives all the lease fees. You have to show proof of income and residence. In addition, you have to provide three references. 
2) LeaseVille
LeaseVille does not do any credit check. It means that people with bad credit can apply for a computer. The company offers various payment durations, which include weekly payments, bi-weekly payments, or monthly payments. The company sells desktop computers, laptop computers, iPads, Tablets, Smart Watches, and computer peripherals. If you pay for an item in full within 90 days of lease, you do not pay lease fees but only the invoice amount plus processing fee.
For you to qualify to get a computer with the company, you must have a monthly income of $1,000 and an active checking account with no NSFs within the last 30 days. You should also have at least $500 deposits and five transactions per month. Also, you should not have any prepaid debit cards.
3) Rent-2-Own
With Rent-2-Own, there are no credit checks required whatsoever. You can find desktop computers, laptops, and tablets at the company. The company has the R2O Club Rewards Program, which rewards you with points for every payment you make on time. You can redeem the points for gift cards, gas, groceries, and utilities as well as benefits on R2O Accident Forgiveness.
The payment durations for the company are weekly, bi-weekly, or monthly over one year. You can also pay the whole amount of money within 120 days, excluding lease fees. You need six references, source of income, and proof of residency.
4) Rent-A-Center
The company runs credit checks on customers but does not require you to have any credit history. The company sells new and pre-owned desktop computers, laptop computers, and tablets, and you have several payment options, including weekly payments, bi-weekly payments, or monthly payments within one year. You can also pay in full within 90 days to avoid the lease fees.
To qualify to rent and own a computer at Rent-A-Center, you must provide proof of residence, income, and references. The pricing of computers and other items include delivery, set up, and maintenance.
Buy now pay later program computer financing
5) Fingerhut
One unique thing with Fingerhut is that it frequently offers sweepstakes contests. As a customer, you may win something out of the competition. You can find desktop computers, laptops, iPads, tablets, and computer peripherals. To get the financing, you can apply for Fingerhut credit online.
Payments are monthly, and duration varies with the price of the item. Fingerhut does credit checks, but there are no clear requirements to benefit from Fingerhut computer financing.
6) Seventh Avenue
The company offers a credit card to its customers. Requirements to get the card are not clearly outlined, but most probably, bad credit individuals may qualify. The company offers laptop computers and tablets as well. It allows you to create an online wish list of your Seventh Avenue favorite products.
You can also shop for someone else using their Seventh Avenue Wish List as a guide. Upon getting your computer, you can make monthly payments, and the duration depends on the price of the item.
No credit retailer financing for computers
7) Amazon
Amazon can finance purchases made at Amazon.com through the Amazon Store Card and the Amazon Prime Store Card. These include desktop computers, laptops, and tablets, among others. For you to get the card, you have to be a registered Amazon.com customer. The card requires you to pay membership fees annually that amounts to $99.
Also, the card gives you 12 equal monthly payments with 0% interest on purchases $600 or more, which may vary depending on the item. You will also benefit from cash backs with an eligible Prime membership. The card has no annual fee.
Personal loans for computer financing with bad credit
8) CashAdvance.com
CashAdvance.com offers a short-term loan of between $100 and $1,000. The company accepts all sorts of credit scores, and thus bad credit is welcomed. It has a connection with an extensive network of lenders. There is a high chance of funding to buy your personal computer.
The company makes a quick loan decision, and it may take a few minutes to get the feedback. Also, the funding comes faster as soon as you qualify and can happen on the next business day. You must have a monthly income of $1000 and at least 90 days of employment. The interest rate and payment duration vary.
9) MoneyMutual
MoneyMutual offers short-term loans of up to $2,500 enough to get you a brand new computer. The company is a platform for online lenders willing to give out money for personal use to be returned with interest. Application is fast, and the funds can reach you within 24 hours. It may take about 5 minutes to complete the application.
The company is well known and has more than 2,000,000 customers reviews. If you want a computer, you can check the available shops for a catalog before applying it.
Bottom line
Lack of money should not be a drawback when it comes to owning a computer. There are various companies out there willing to give money to buy your favorite computer. Others are sellers ready to receive monthly installments for the computer you purchase.
It does not matter which credit score you have, although you have to be employed in many cases and be able to provide references. Buy `now pay later' is an excellent option to avoid straining your pockets.