Apps Like Moneylion: 13 Emergency Alternatives
We all dream of having a neat emergency stash saved up somewhere to cater for unplanned expenses and emergencies as they crop up. While these intentions are great, saving isn't always possible.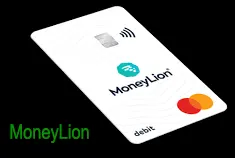 From time to time, you'll need to come up with some cash. Without savings, most people turn to credit facilities.
However, we all know banks can tie you up in lengthy processes that aren't really useful when you need to borrow money quickly. The best option when in a pinch are loan apps like Moneylion.
Here are 13 alternatives to Moneylion that you can consider when you need to borrow money.
13 Alternatives to Moneylion
1. Earnin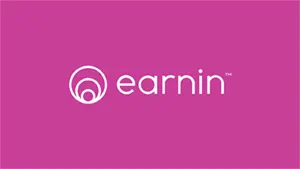 As far as loan apps go, Earnin is popular as a paycheck advance app. It's also the go-to app for people looking to avoid subscriptions and other additional charges.
Essentially, the app advances you money based on your pay. As such, one of the requirements is to upload your timesheets to be considered for a loan. Timesheets need to reflect the number of hours worked.
Depending on the number of hours work, you can access funds of up to $500 per pay period.
Some of its features include: 
Quick loan processes with same day disbursement when you meet all requirements
You can borrow funds on the app without credit
It has a Balance Shield feature that allows you to avoid overdraft fees    
You can opt-in for alerts when your bank balance drops below $0 to $400
You also have to enable location services if you want a more seamless application process. This app has no commissions, instead of relying on tips, and yes, you can opt not to tip.
When your paycheck is deposited, the app deducted the loaned money, along with the charged interest.
2. Spot Me
This facility is offered by Chime and provides cash advances on manageable loan terms. Most users are delighted to learn that they can borrow money on this app interest-free, alongside numerous other benefits upon sign-up.
You can get up to $100 before your next paycheck. Not just that, but you can take an advance on your pay slip up to two days before payday which can come in quite handy.
The app doesn't charge any fees, including overdraft, as long a one remains within their limits. Members with overdraft protection can overdraw by up to $100 without incurring any charges.
Any requests above this amount are declined. 
The eligibility criteria for Spot Me is:
Users must be over 18 years of age, a US resident, and must maintain a monthly direct deposit of $500. 
Spot Me differs from other apps in that they give users a spending account plus a Visa Debit card. Chime has 38,000 ATMs across the US and members can withdraw up to $500 in a single day.
Chime also offers an optional savings account.
3. Pockbox
Pockbox advances users a higher amount of money compared to apps like Moneylion. You can get up to $2,500 on the app.
There are no chargeable monthly subscription fees on this app, just interest payable on loan amounts.
With that in mind, it's important to note that Pockbox doesn't advance the cash, itself. Instead, this is a platform that links borrowers to lenders. This offers users some flexibility to pick lenders. You can even get a lender with a bad credit score, albeit with higher interest rates.
Read More: How to Get a Loan With Bad Credit and No Job. Learn everything you need to know to get money whenever you're in a pinch!
4. Branch
Branch is very similar to apps like Moneylion. Joining is free, and members can access up to $500 per pay period.
Members can also withdraw a portion of their pay as an advance loan.
Standard applicants can get loans for free and get the cash in 3 business days. However, applicants that want instant cash can pay $2.99 to $4.99 for an instant advance.
While Branch can give an advance quickly, the amounts are often considered to be too limited. This means that this might not be the best option if you have an expensive emergency like a roof repair.
The app loans people in traditional employment. This locks out remote employees.
For traditional employees, the criteria are:  
Employees must show at least two months of direct deposits into a checking account. This must be at a supported bank
Have a debit card linked to your supported checking account     
Spending activity that branch doesn't consider too over the top
5. Dave App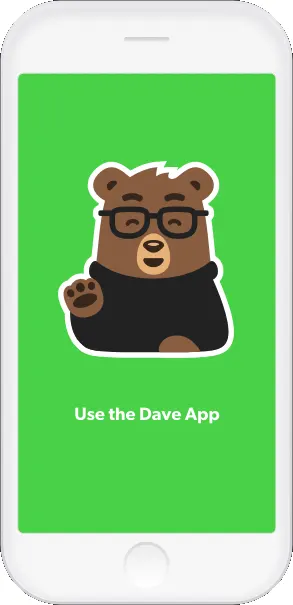 Dave cash advance app is very much an app as it's only available on iOS and android, not via web browsers.
The app charges monthly fees of $1, which is just about its only downside. This app will cost you $29 to be able to borrow money amounting to $500 at a low interest.
To make up for the monthly fees, however, the Dave app can help improve your credit score over time. This is done by sharing information about your borrowing and repayment.
Users can borrow money amounting to $200 on their salary. Another unique feature of this app is that it has budgeting tools. Users are able to budget and track expenses using this app. The app also needs users' alerts once they exceed their planned budget.  
There are two funding options on the Dave app: Standard and Express. Standard funding takes up to three business days for the money to be disbursed, while express funding is instant. Note that a small fee can be charged on express funding.
You also get two repayment options. One is where you can repay the loan as soon as you get it. The second one is through an automatic education once your paycheck is deposited.
6. HonestLoans app
This cash advance app is a loan aggregator. This means that once you make your application, the app matches you to lenders depending on certain criteria.
This loan is a great option as the application process takes 5 minutes. This app doesn't charge any monthly membership fees and borrowers can borrow $100 to $2,500.
Unlike the Dave app, the HonestLoans app is one-dimensional. You can only use it to get and repay loans, not for any other financial services.
7. Avant
Avant is among the most trusted lenders in the US and loaned out billions since it was founded. For people that find the loan amounts on apps line Dave app too low, Avant is the app for you.
Borrowers can access $2,000 to $ 35,000 through the app for unsecured loans and $5,000 to $25,000 on unsecured loans. These amounts make Avant the preferred app for people with significant cash emergencies to handle.
The app's maximum APR is 36% and the application process only takes about 5 minutes. Unlike MoneyLion, the app doesn't attach any fees to borrowing. You only need to make your monthly interest and principal payments.
The repayment periods are flexible, as well, pegged at between 24 to 60 months, for unsecured loans and 24-48 for secured loans. This means you get ample time to complete your loan payments.
You can also opt to offer collateral in exchange for more favorable borrowing terms. The app charges an administration fee of up to 2.5% on secured loans and 4.75% on unsecured loans.
8. CashNetUSA
CashNetUSA doesn't look at an applicant's credit score, which is a plus for people with a poor credit rating. The app also doesn't report credit information to credit bureaus, making it ideal for borrowers looking to avoid harming their credit score.
CashNetUSA's main business is payday loans, and it offers this and installment loans throughout the country.
Loans borrowed on the app must be paid via direct deposit or be repaid when you get your next paycheck. Extensions are, however, allowed in certain states.
The personal loans from this app come with different terms and interest rates vary depending on the state the applicant is from. This makes it especially important to review the provided information to determine the best options and the borrowing rates.
9. Affirm
This is among the simplest loan apps we have around and is very comparable to MoneyLion.
This app: 
Has a simple online process with deductions made as per your set payday
Allow borrowers to take sizeable loans and split the payments into manageable installments
Allows users to make purchases from any location. There's a wide network of physical and online stores that allow Affirm payments
Allows members to create a repayment plan based on their spending habits
Send money to other account
When making purchases using Affirm, users don't need to worry about hidden costs, late fees, or penalties. This app is easy to use even for first-time users.
10. Varo
Varo is a great cash advance app that's commonly used as a banking app. for people looking to save cash, the interest on Varo is from 0.40% APY to 2.80 APY. These rates are several times higher than the national average rates.
That aside, Varo is an excellent money borrowing app, as well, and very similar to MoneyLion. The app doesn't charge any transfer or monthly fees.
Varo:
Has no overdraft costs for amounts of up to $50    
Provides access to personal loans of between $3,000 and $25,000
Offers loan repayments can be for as long as 5 years
Offers personal loans at an APR of between 6.9% to 23.9% doesn't charge any foreign traction fees
Members have access to Varo's 55,000 ATM locations, where they can make withdrawals at no charge.
However, Varo does consider an applicant's credit score before advancing loans. This might lock out people with a limited or poor credit history.
11. PayActiv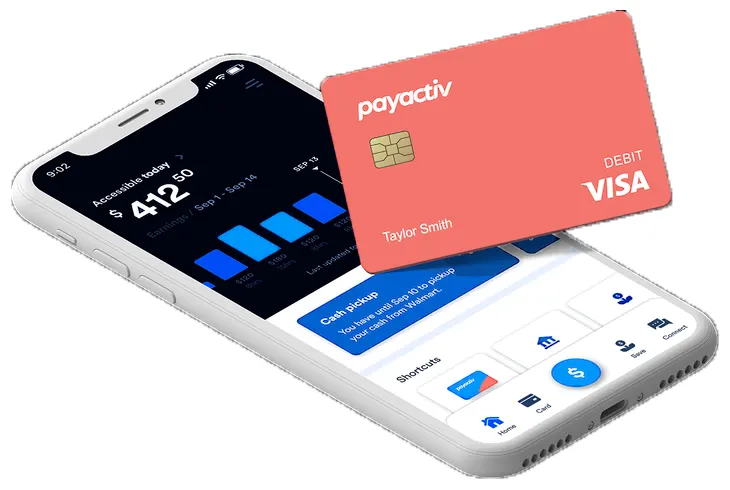 PayActiv has partnered with employers all over the US to ensure employees have early access to their salaries. Likewise, any withdrawals made are deducted from one's paycheck.
The app allows employees from partnering companies to withdraw $500, at a bi-weekly charge of $5. This charge is only if you use PayActive. If you don't use it, nothing is charged. This makes it fairly cost-effective to use.
Unfortunately, this app only provides services in certain locations, so you have to confirm availability in your location first. It also partners with employers, so if your employer isn't supported, you can't access services.
12. Even
Even and PayActive have a very similar mode of operation.
Just like PayActive, Even partners with employers to provide cash to employees. This offers early cash access to be repaid once the paycheck is deposited. Employees can get as much as 50% of previously earned money.
For $8 a month Even offers on-demand cash access as often as you may need them. This facility is only available to companies that have partnered with Even.
To keep tabs on your money, Even allows you to track your count numerous times a day if need be.
Read More: Ways to Get a Personal Loan with No Income Verification. Discover how to receive a loan without verifying your income!
13. LendUp
As a payday loan, LendUp is rather limiting as it only offers its services in 7 states in the US. The terms of service in each state location are also different. The APR varies per state and can be 100% to $200 to as high as 1,000%.  
First-time applicants can get personal loans of up to $250, with 7 to 30-day loan terms. LendUp doesn't check one's credit score which makes it available to people with a limited credit history and poor credit scores.
Summary
If you find yourself in a pinch, these loan apps like Moneylion might just save the day. However, try not to make these a permanent solution as they can get quite expensive over time.
Instead, work on a budget that allows you to make cash savings every month. These will form a safety net to fall back on when a financial emergency comes up.