The 10 Best Buy Now Pay Later Guaranteed Approval Websites
Just about most people like to shop. It's hard to think of anyone that doesn't know how to shop. The problem is that there are times when we just have to give up on buying something we really want simply because we don't have enough money at the moment to afford it. The whole idea of upfront can be quite distressing at times and that is why the buy now pay later kind of payment works so well there are sites like Fingerhut that make it possible to satiate your desire without having to pay the full amount immediately.
The only effort you have to make is to use your personal information to get a line of credit. You should note, however, that your line of credit should not exceed the agreed amount or you will be charged exorbitant interest rates if you miss your payments.
Such buy now pay later websites are exceedingly important and help when you're a bit reluctant to use your credit card or debit card to pay for goods. They are also quite helpful when you have a poor credit score. The thing is that Fingerhut isn't the only site out there that offers a buy now pay later program and it doesn't offer every conceivable product either. So here is a list of some e-commerce websites that offer guaranteed buy now pay later programs.
Ten Best Buy Now Pay Later Guaranteed Approval Websites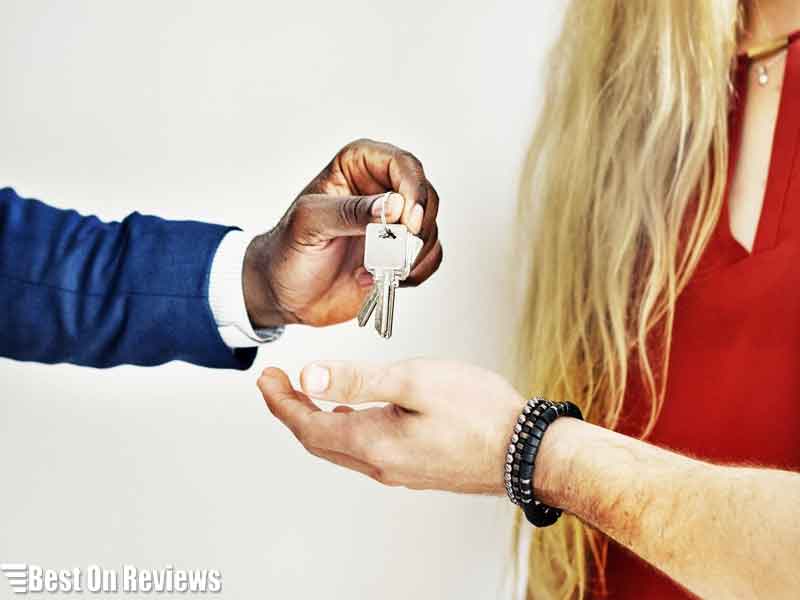 1. Gettington.com
Gettington is the best place to find what you need with products ranging from home décor to beauty products to electronics to apparel. The website itself is pretty well optimized and makes for a smooth navigation experience. The user interface is easy to use and there are lots of categories from which to choose. This website lets you get a line of credit by signing up in a series of very easy steps.
The site houses some pretty big brands like Ray Ban, KitchenAid, Adidas, Michael Kors, and many others. It also offers free shipping on each and every one of its products. If you love shopping, then you should keep an eye on the site because it offers plenty of deep discounts on lots of products.
The interest fee is 50 cents at the minimum and you'll have to pay anything up to $38 in late fees if you miss making your payments on time. You can find out more about Gettington on their official website.
2. The Shopping Channel
This is actually one of the best buy now pay later sites out there. It has over 23000 different products, which means that you're going to be spoilt for choice. There is a convenient credit options available that allows the customer to pay later for products.
There are plenty of products on this site, including jewelry, fitness products, kitchen items, clothing for men and women, and much more. You can surf the website quite easily and you are guaranteed to enjoy the experience because of the excellent categorization of products and the great interface that makes everything so intuitive and easy to find.
You can also apply for a THC credit card which, if approved, entitles you to free shipping, special offers, and a detailed statement of your transactions each month. If you get your VIP credit card you get a full 20% off your next purchase. 
Recommended Article for You:
Top Online Shopping Sites With Credit Lines
Top Buy Now Pay Later No Credit Check Instant Approval Website
The Best Cell Phones With No Credit Check No Deposit
3. FlexShopper.com
This site is truly massive with more than 85,000 products to offer. It's a great place to do your shopping, especially if you're into electronics and gizmos. Admittedly, the interface of the site as well as the organization of the site can sometimes be a little glitch.
However, given all the products that are literally at your fingertips, it's a little issue you can overlook. The products are many and come in many categories, including gadgets, mobile phones, cameras, toys, and many more. You will also enjoy the customer service provided by the site as well as its major prominence.
It's a great place to get all your high end gadgets and electronics. In order to get a line of credit, you can fill out their credit application online and get a limit of up to $2,500. Here is the Flexshopper official website.
4. LendYou.com
The name of this site pretty much spills the beans about what it does. It is a one of a kind site that allows you to make a payment much later after purchase. It's not exactly like the other sites on this list. It doesn't host any products of its own.
Instead it connects you to lenders that let you take loans for your bills and purchases on online buy now pay later sites. You can request a loan based on what your needs are. You could get a loan of up to $1,000 approved immediately.
Since you can use the money however you want, you don't have to face any restrictions about the sites you visit. You can basically use the loans you get on this site just about anywhere online to make payments. To find out more information about Lendyou you can follow their official website.
5. HSN.com
HSN stands for the Home Shopping Network. It's a great choice and is one of the most popular choices for people that love to shop online using their lines of credit. It offers a variety of products, including travel products, electronic products, fitness products, crafts, food stuffs, kitchen products, beauty products, clothing, and shoes.
There's hardly a limit to what you can buy on this site. In order to be able to shop online and take advantage of offers online, you need to fill in an online application and put in your necessary details. Once approved, you get a special HSN credit card.
There are plenty of special offers, the returns are easy to make, and you don't have to pay an annual fee as a member of the network. If you miss your regular installments then you will be charged $1 as interest. Pay your dues on time in order to avoid paying unnecessary fees. HSN official website will help you to find out more information.
6. StoneBerry.com
This site, like any other of its kind, thrives on the buy now pay later program. It is an excellent haven for people who want a place to buy electronics on credit. You can buy mobile phones, camera accessories, video games and televisions at some great prices.
You can also buy products from other categories, such as toys and gifts, sports products, clothing, jewelry, furniture, and many others. If you pick the StoneBerry credit card as your payment method then you'll have the opportunity to pay installments as low as $5.99 a month.
The best part of all of it is that you don't have to fill any kind of form upon checkout. You should, however, keep checking back every now and then to see if your order is approved on StoneBerry
7. SeventhAvenue.com
This is another e-commerce site that allows you to make purchases according to the buy now pay later model. You can buy some pretty cool products on this site, such as solar glass bottle animals, grapevine chimenea, willing wicker cart, and many others.
There are also some pretty great categories on this site, such as Home Store, Health and Beauty, Jewelry, Outdoor, Furniture, Bed & Bath, and many more. You can select any category based on the gender you would like to make a purchase for.
For purchases of up to $200, you can make monthly installments as small as $20. If you get a credit card with a higher limit, you will be able to purchase products up to $2,4000 and make payments as little as $80 a month. Credit orders aren't difficult to make either. You can apply for it as you shop and get it approved from SeventhAvenue in less than a day.
8. QVC.com
This is a widely acclaimed store that has won plenty of awards because of its well organized layout, great interface, and awesome customer service. The product categories are very well arranged and the site is simply structured overall.
The categories are pretty varied, including such categories as Luggage, Handbags, Beauty, Fashion, and many more. There are also lots of top brands being offered, including Canon, Lori Greiner, Skechers, Dell, Apply, Bose, and many others. Here is the QVC official website, if you want to more about QVC.
9. Masseys.com
This site boasts some great brands, including K Jordan, Versace, Steve Madden, Adidas, and others. It's a new comer when it comes to credit e-commerce, but it's coming into the industry with a bang. It serves both men and women and has some great filters under the Style Finder heading that allows you to make custom searches for your products.
You also get to purchase on credit buy joining the site's credit membership program and pay as little as $20 a month. The credit card can easily be applied for by following the checkout process and choosing the Massey Credit as your payment option. You then have to wait a short time for approval.
10. MDG.com
This is a renowned name in the market and has been around for over 2 decades. It has even won a Consumer's Choice award. There is a large variety of goods that the site offers, as well as great customer support. You will get plenty of great electronics on this site as well as home décor, home appliances, and furniture.
You can get a maximum credit of $3,000 at very low monthly installments and the approval process is fairly instant. You also don't have to have a healthy credit score to get approved. All you need to do to get the credit is apply for the credit separately. Here is the MDG official website.
Final Thoughts
The sites on this list offer some great deals and are highly reliable, ensuring you get to buy your favorite products without having to raise the full amount up front. Shopping online has never been easier and it doesn't even depend on your credit.