There are a lot of things that are changing every day with technology. Among them is business. Business operations are improving every single day. Small businesses are beginning to accept credit card payments, and many of them are fetching good profits. Business people accepting credit card payments for small business are going to grow tremendously in the coming years. Again, many customers are beginning to like the use of credit card since its save and convenient.
Another thing that makes consumers prefer to send money with a credit card is the rewards benefits that one gets. Most sellers accept credit cards always award points to their customers every time they purchase a commodity. The points can be redeemed later for an item upon accumulating to a certain number.
There are several things you must put into consideration before you start accepting credit card payments for small business. You must be very careful when using credit cards as missing some steps can make indulge you into a big loss.
What should you do before starting to accept credit cards?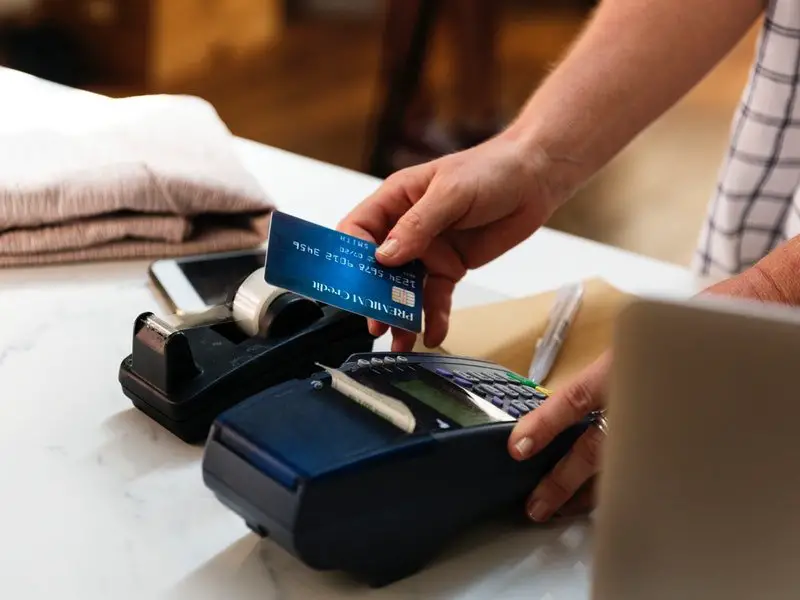 You don't just wake up and start using credit cards. There are things you should first do to help you run your business smoothly. They include the following.
Find the most suitable company
It is evident that not all credit companies suit your business. You should research credit companies and see which company is best for you. Read the terms and conditions and understand each one of them. See information about the company on the internet.
Remember that some service providers require monthly minimum amounts in your account. They charge a fee if you go below their standards.
Go for training
If you can't understand details from their website yourself, then visit their officers. You should request for a training session one on one on how to go about the process without difficulties. You should request for manuals about the same so that you keep on reminding yourself some crucial details. Understand how customers can send money with checking account number to you when they need to buy from you.
Decide between a merchant account and a third-party option
For merchant accounts, you are given the authority to include credit card services in your business. However, it requires a high setup fee. For a third-party credit acceptor, you use an account belonging to another merchant. The advantage of accepting third- party credit is that you incur no setup fee. However, you have to pay a fee to the owner of the merchant account.
Establish your account
If you decide to use a merchant account, then you can visit the provider's website and create an account. Alternatively, you can visit their offices and have them create an account for you. A merchant account is beneficial for supermarkets and hyper stores. Most people know how to transfer money using routing number and account number. it means that you will attract more customers. This method is now days being embraced even in schools to pay fees.
Obtain a card reading machine
Your merchant account is meaningless unless you have a credit card reader. The machine is connected to your service provider by servers. Immediately you swipe the card, and the necessary deductions are withdrawn from the card holder's account and transferred to your account. Of course, you know how to transfer money using routing number and account number. That is what happens when you swipe the customer's card to the card reader.
How should you ensure a successful credit card payment?
To make sure that you capture all the details on the credit card, you need to do the following.
Input the customer's credit card info into your card reader machine. You can even swipe or tap, depending on the nature of your computer.
The customer's information enters through a processing gateway and authorises the service provider to accept the payments.
The merchant checks the customer's bank account, and a prompt is sent indicating success or failure.
Who are the typical merchant service providers?
There are several companies offering merchant accounts. These include the following.
1. PayPal
PayPal is one of the companies accepting credit card payments for small business. They offer flat-rate processing fees of 2.7% for in-person transactions. For online purchases, they charge 2.9% plus an additional 30 cents. In general, PayPal provides an all – in – one credit card processing for both online and in-person transactions.
2. Shopify
Shopify offers several merchant services. As a retailer, you can get sale online or in-store. Shopify offers all-in-one service. You, as a merchant, have to pay a monthly fee for using their software. It is easy to use Shopify and more convenient as well. As a new customer, they give you a free 14- day trial of their online POS software.
3. Payment Depot
Payment Depot charges a low transaction fee. Moreover, you pay a monthly fee for using their platform. It is very much friendly to small businesses. They have a free mobile reader, open gateway, free pin pad, and free standard terminal. Interestingly, Payment Depot does not discriminate online and in-person payments. They charge the same price.
4. Chase Merchant Services
Chase Merchant Services offers traditional merchant services. All processing rates are the same. Chase is a big bank. If you have an account with them, then you can send money with checking account number through their online platform. They give 24/7 customer care services.
5. First Data
First Data is one of the largest merchant service providers in the US. They offer traditional merchant services. They have a variety of rate options. To work with them, you need to first get an account.
Other merchant service providers include Venmo, Payoneer, square, stripe, and Flagship Merchant Services, among others.
What should you do for faster transactions and improved customer interaction?
Traditionally, many business people relied on manual calculators. It is tiresome and time-consuming. Sometimes it is prone to making human errors that may affect your business negatively. When operating a big company, you need to obtain Point of Sale system. The system is integrated with your card reader and can automatically deduct bills as calculated by the POS system.
You might be asking yourself what a POS system is. A Point of Sale system is software that is installed in a computer to help capture all transactions and calculate the total amount of money that a customer should pay. To make its operation successful, every item in the shelf must be into the system using a barcode reader machine.
Online shops also require Point of Sale systems. In their case, they need a third party to process payments from the customers. In most cases, it is a bank. As a customer, you can send money with a credit card by proving the card details during checking out. The exact amount of money is deducted from your account and deposited into the merchant's accounts. A notification of a prosperous payment gets to your email. Afterward, your products are ready for delivery depending on the agreements.
PROS OF POINT OF SALE SYSTEMS
There is a flat rate for all commodities. It ensures fairness to the customers. It also gives a clear projection of sales
The system helps to track customer purchasing frequency. It helps in determining rewards to the customers
Less time consuming making a single attendant able to serve very many customers
within a short time
CONS OF POINT OF SALE SYSTEMS
Very expensive to set up. A small business owner may struggle to acquire the system
It doesn't give customer bargaining power
What precautions should you take before accepting credit card payments for small business?
There are several issues you should put into consideration before accepting credit payments.
Choose credit cards with lower fees. Different cards have different rates. For instance, American Express may have different charges as compared to MasterCard. Moreover, a flat-rate service provider is the best.
Check if they have a dedicated customer support. Your service provider should offer 24/7 services. You should be able to rich them any time you develop issues. It is not enough to get help from emails only. You should be able to call anytime and get concerns addressed.
Be protected from fraud. Ensure that your service provider has the best fraud protection tools. Online services are prone to hackers and can lead to a significant loss.
How do you accept credit card payment over the phone?
Modern phones and tablets are accepting credit card payments for small business. You first need to install the Virtual Terminal. This software enables secure logging free from malicious online attacks. After logging in successfully, the transaction is either approved or declined.
Bottom line
The world is changing, and so you should. Soon, almost everybody will be able to send money with a credit card. Many businesses are beginning to embrace technology as it makes business operations very easy. The most important thing is to ensure that your online payment platform is secure. You should ensure that you study all the security mechanisms of a service provider before attempting to work with them.