You can all agree with me that the gaming world has changed and innovations have come up to enhance the gaming experience. It isn't long ago where we played 2D games such as Pac Man, Super Mario, and others and currently the technologies have advanced and the 3D games are fantastic. Due to the advancement of technology in the gaming world, there is various sophisticated equipment built such as the Virtual Reality headset that makes the game to be real as you play. As we gamers well all know that having the right equipment you get superb gaming experience. Though there various you need, a gaming headset is an important peripheral device for a better gaming setup. Today I'll guide you through the best gaming handset under $100!
Once you get the best gaming PC and monitor or a gaming laptop, you can now embark on your best PC games such as Players Unknown Battlegrounds (PUBG), Call of Duty, Fifa 20, Grand Theft Auto and so much more you need to focus on the audio and having the best headset. A poor quality headset can be a total wreck in your gaming experience especially an epic game that requires one to concentrate and listen to your surroundings. The best gaming headset helps bring the sound in the movies, game, and music to reality letting you feel it, unlike a fake one that you have to cope with the balanced sound. Not only do they bring the reality of the sound but also you get to hear the clear sound and the surroundings while you play.
You are wondering where on earth can you get these 100 bucks headset and still provide you with vivid gaming experience. There are thousands of choices to pick from and you can easily get lost while choosing the best headset. No need to worry about the hassle of getting them as you is in the right place. We have done the hard work for you and reviewed the best gaming headset under $100 so you can save a few bucks to get the latest games. I've noted the pros and cons of each product and the unique features of each that you will love. Read on.
How did we test the gaming headset?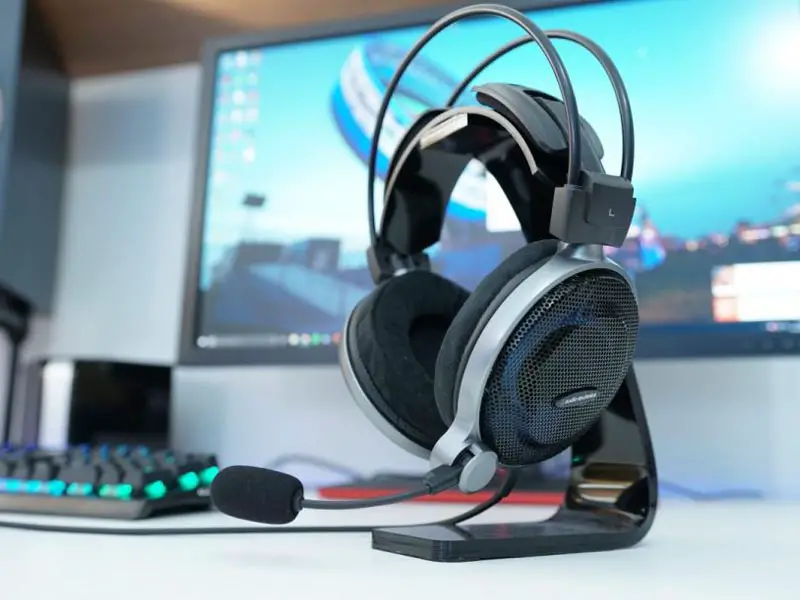 To get the best gaming headset, we had to test the peripheral headset with the various pc games to get the quality of the mix of the shooting, fighting, background music and the conversation in between. Also, we listened to music and watched movies with them to determine if they're efficient for consuming multimedia.
For the wireless headset, we put much emphasis on battery life while one uses it and heck it on using the voice recordings to evaluate each microphone's and on the streaming platforms such as Twitch and YouTube. We checked if the headset's comfort so a few days to determine if you can use them for long hours. Also, the headsets were accessed by our staff members to get different opinions
What do you look for in a gaming headset?
As you head to the electronics store that you love here are a few features that you can look for in the gaming headset so that you can get the best gaming handset.
i) Drivers
You need to get one that has a large drive for efficient performance. The drivers are quite crucial as it creates the sound waves you hear while gaming.
Recommendation Articles:
The Best Wireless Earbuds for Android Phones
The Best Hearing Aids Under $100 Reviews
The Best Soundbar Under $200 Reviews
ii) The frequency response
An ideal gaming headset is that which has a minimum of 20Hz and a maximum of 20,000HZ on the frequency response.
iii) Surround sound
The surround sounds are specifically designed to give gamers a more immersive audio experience and the ones ideal is between 5.1 and 7.1 channel surround sound.
iv) Compatibility
You need to get one that is compatible with your PC or gaming laptop to avoid any inconveniences. Also, you can check out the software such as Windows Sonic that can help you tweak your headphones to your settings.
Top 9 gaming headsets under $100
1) HyperX Cloud II
First up is HyperX Cloud II. currently, it has a rating of 4.7 out of five stars with 12,534 customer ratings hence it is a high-quality product with a brilliant performance. The headset comes with a USB Audio sound card with 7.1 virtual surround sound.
It has a 53mm driver's Neodymium magnets thus the sound coupling to the ear is circumaural. The headset has a noise-canceling microphone via the inline sound card so that you can enjoy a 1525KKhz frequency response and you can communicate with your fellow gamers smoothly.
Tired of the echos in other gaming headsets? HyperX Cloud II is the ideal option as it comes with an echo canceling via an inline sound card that can also cancel out the ambient noise as you game. Not only does it focus on the sound quality for the gamers but also the comfort.
It comes with memory foam earpads with an extra set of Velour ear pads and detachable mic. Lastly, it is a Team Speak certified product with an optimized voice chat to elevate your gaming experience with your friends. Feel free to check out the link below for more information.
PROS
It is compatible with various devices
A noise-canceling microphone
It cancels out all the echo and ambient noises
A TeamSpeak certified product
Comfortable memory foam ear pads
CONS
Can be strenuous while setting it
2) PlayStation Gold Wireless Headset
PlayStation is among the top gaming console in the word and you can agree with me that they offer high-quality products for gamers and to enhance our gaming experience. Currently, PlayStation Gold has a rating of 4.4 out of five stars with 3,114 customer ratings indicating it is a high-quality gaming headset.
It has a sleek, stylish design not forgetting that it lets you slip into comfort you can enjoy for hours as you just connect wirelessly to your console or your gaming PC using the wireless adapter. You get to experience everything from the big booms to whisper-quiet warnings in the stunning 7.1 virtual surround sound and chat with your fellow gamers through the hidden, noise-canceling microphones.
You can tune the headset to your liking thanks to the Headset Companion App that you can download the custom modes created exclusively for PlayStation 4 systems. Lastly, it connects smoothly with the VR headset giving you an inclusive gaming experience that you will love. Check out the link below for more information.
PROS
It works smoothly with VR
You can download the custom audio modes in their app
Noise-canceling microphones
A stunning 7.1 virtual surround sound
Stylish comfort
CONS
It doesn't use USB type C
3) SteelSeries Arctis 5
Currently, it has a rating of 4.3 out of five stars with 7,100 customers rating a sign that shows it is a high-quality product and the customers love it. It comes with a Ski Goggle suspension band that perfectly contoured across your entire head thus the weight of the headset is evenly distributed to eliminate all pressure points.
Enjoy your gaming experience as it comes with an AirWeave ear cushion that keeps your ears cool and dry. Arctis 5 combines cutting edge audio technology with the independent game and chat control and RBG illumination for an immersive gaming experience.
The devices come with Award-winning Artis speaker drivers that produce ultra-low distortion that you can pair with DTS headphones:X v2 surround sound that lets you enjoy a 360-degrees of precision audio. You can easily balance the volume between your game and chat audio on the fly. Feel free to check out the link below for more information.
PROS
Premium audio drivers
USB ChatMix Dial
On-ear audio controls
A prism RGB illumination
Multi-platform and mobile-ready
4) HyperX Cloud Alpha
Sale
Another ideal gaming headset made by HyperX is the HyperX Cloud Alpha. Currently, it has a rating of 4.4 out of five stars with 2,978 customer ratings thus giving you exceptional performance. It comes with a HyperX dual chamber drivers for more distinction and less distortion.
You get to enjoy exclusive comfort from the Signature Award-Winning HyperX comfort so you can enjoy your favorite game during your free time. It has an impedance of 65 ohms and a durable aluminum frame with an expanded headband.
It comes with a detachable braided cable with convenient in the line audio control. Also, it has a detachable noise-cancellation microphone. Check out the link below for more information.
PROS
It is compatible with various gaming consoles
A detachable noise-cancellation microphone
A detachable braided cable
Comfortable ear cushion
Less distortion
CONS
It doesn't have a USB connector
5) Corsair Void Pro
It is compatible with gaming PC via USB port and compatible with various OS. The legendary Corsair build quality ensures long term durability and a good frequency response and sensitivity. It has custom-tuned 50mm neodymium speaker drivers that bring the action to life with a wide range and accuracy.
Enjoy crystal clear with a low latency wireless audio with up to 4ft range and up to 16 hours of battery life. It has an optimized unidirectional microphone with LED mute indicator that reduces ambient noise for enhanced voice quality.
It provides exceptional comfort, epic audio performance delivering an ultimate gaming experience. Feel free to check out the link below for more information.
PROS
Long-life battery
Exceptional audio quality
Durable
Exceptional microphone
Compatible with other OS
CONS
The microphone isn't detachable
6) Logitech G433
Logitech is a well-established company that produces high-quality electronic devices. The Logitech gaming headset that offers various exclusive features that you will love. The headset is extremely lightweight for maximum comfort while you're gaming to avoid one been fatigued.
It is durable and can survive harsh conditions as it is a hydrophobic, stain-resistant fabric shell and comes with two sets of earpads of sports mesh and microfiber. You get to enjoy the maximum audio performance with the DTS headphone of 7.1 surround sound and Pro-G drivers for dynamic range.
It comes with a detachable boom mic and two audio cables for other gaming consoles. Check out the link below for more information.
PROS
You enjoy the maximum audio performance
A removable boom mic
Hydrophobic
Extremely lightweight
Stain-resistant
CONS
The mic filter is that accurate
7) Astro Gaming A40
The Astro Gaming A40 has a lightweight, rugged construction with premium materials for a highly adjustable, pressure-free fit that allows you to enjoy long sessions of practice and play. The gaming headset was developed for pro gamers and game designers to deliver clarity and detail at every frequency and volume level, giving you distinct advantages in competitive gameplay.
The mod kits transform the A40 headset from an open-back headset into a closed-back noise-isolating headset providing greater noise reproduction. It comes with a removable microphone that is highly sensitive as the unidirectional mic provides high-quality voice communications and cancels the background noises.
PROS
Lightweight
A removable mic
The mic provides high-quality voice communications
Mod kit ready
You can personalize the headset
CONS
More concerns about the customer service offered
8) Logitech G Pro
Another high-quality headset by Logitech is the Logitech G Pro. The gaming headset provides you with maximum audio performance curtesy of the Pro-G drivers. It comes with premium leatherette ear pads that create a seal around your ears for improved passive noise isolation, also micro-suede ear pads included that you can choose.
It comes with a pro-grade condenser microphone performs with a wider frequency response and a lower signal to noise ratio and high sensitivity. Built with advanced materials that make the pro extremely lightweight, strong and comfortable. Check out the link below for more information.
PROS
Lightweight design
Built with advanced materials
Compatible with various gaming consoles
Excellent audio performance
An improved passive noise isolation
9) Corsair Void RGB Elite
Lastly, we conclude with the Corsair Void RGB Elite. Currently, it has a rating of 4.3 out of five stars with 438 customer ratings hence a high-quality device. You get to hear everything as you game from the slightest whispers to the thunderous explosion as you combat with your fellow gamers.
All of the good audio clarity is because of the premium custom-tuned neodymium audio drivers that have an expanded frequency range of 20HZ-30,000Hz. Get a comfortable gaming experience with superb comfort and longer gaming session. Feel free to check out the link below for more information.
PROS
Comfortable
East to access the audio controls
Wirelessly connected
Durable
Premium drivers
Bottom Line
As a gamer, I know the struggles getting the ideal gaming handset though at times it is expensive it is an ideal option as a long time investment. For those on a tight budget, today was your day as I covered the ideal gaming headset under $100 so that you can save a few bucks for the upcoming games later in the year.
Good audio quality aids in your gaming experience especially online gaming with your fellow gamers it can help you ace the game giving you the honors amongst your friends. You can check out the Sennheiser headphones for gaming that offer various features that you will love and will enhance your gaming experience making it real and lively.
I highly recommend you get the gaming headsets from Amazon. At Amazon, you get the devices at a significant discount unlike from the electronic shops, delivered at your doorstep on time all at a low shipping fee. Feel free to leave your opinions in the comment section below as we will highly appreciate your feedback.